VICTORIA VICTORIA BECKHAM
Freelance embroidery designer for Victoria Victoria Beckham creating hand embellishment samples and production pieces for their collections.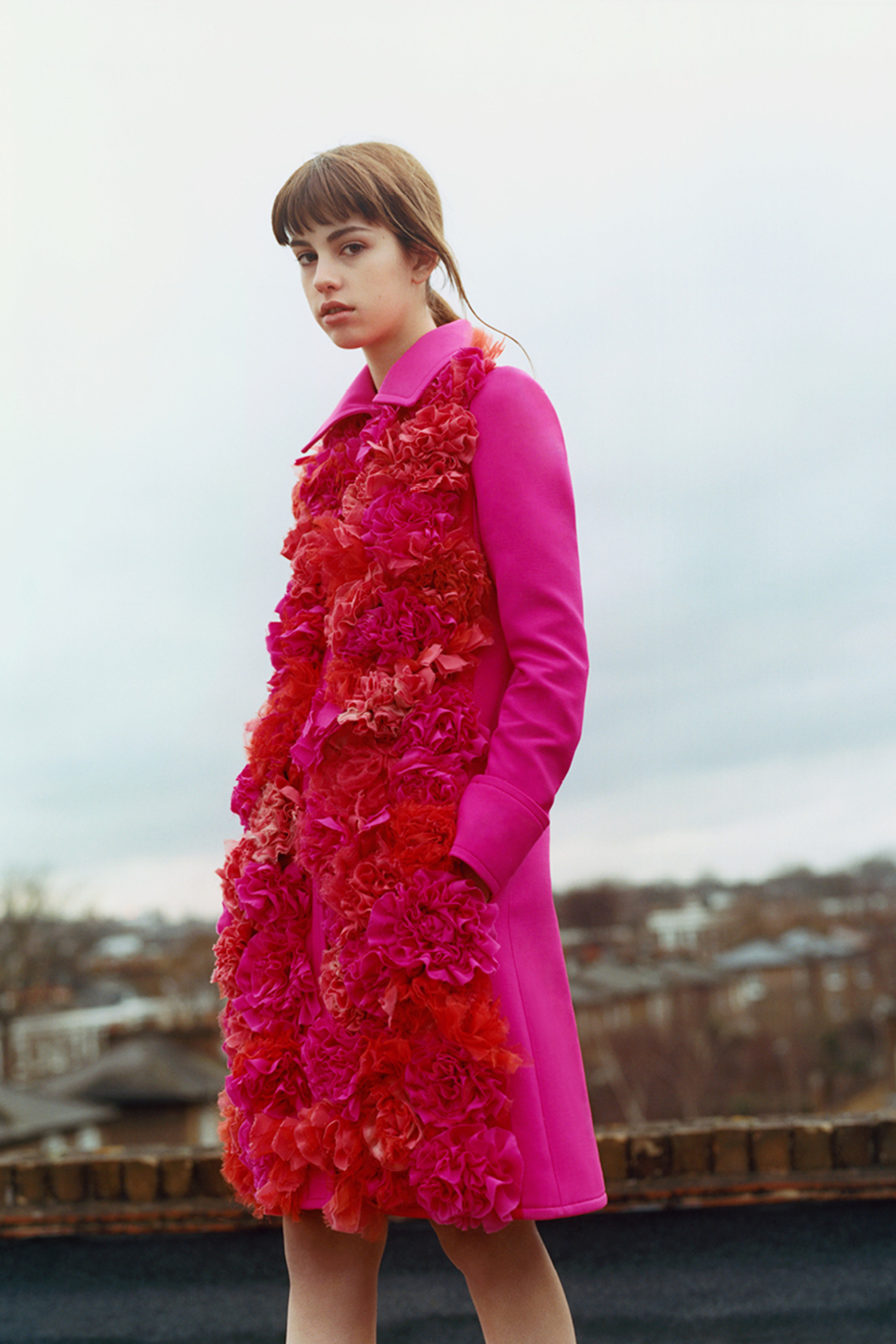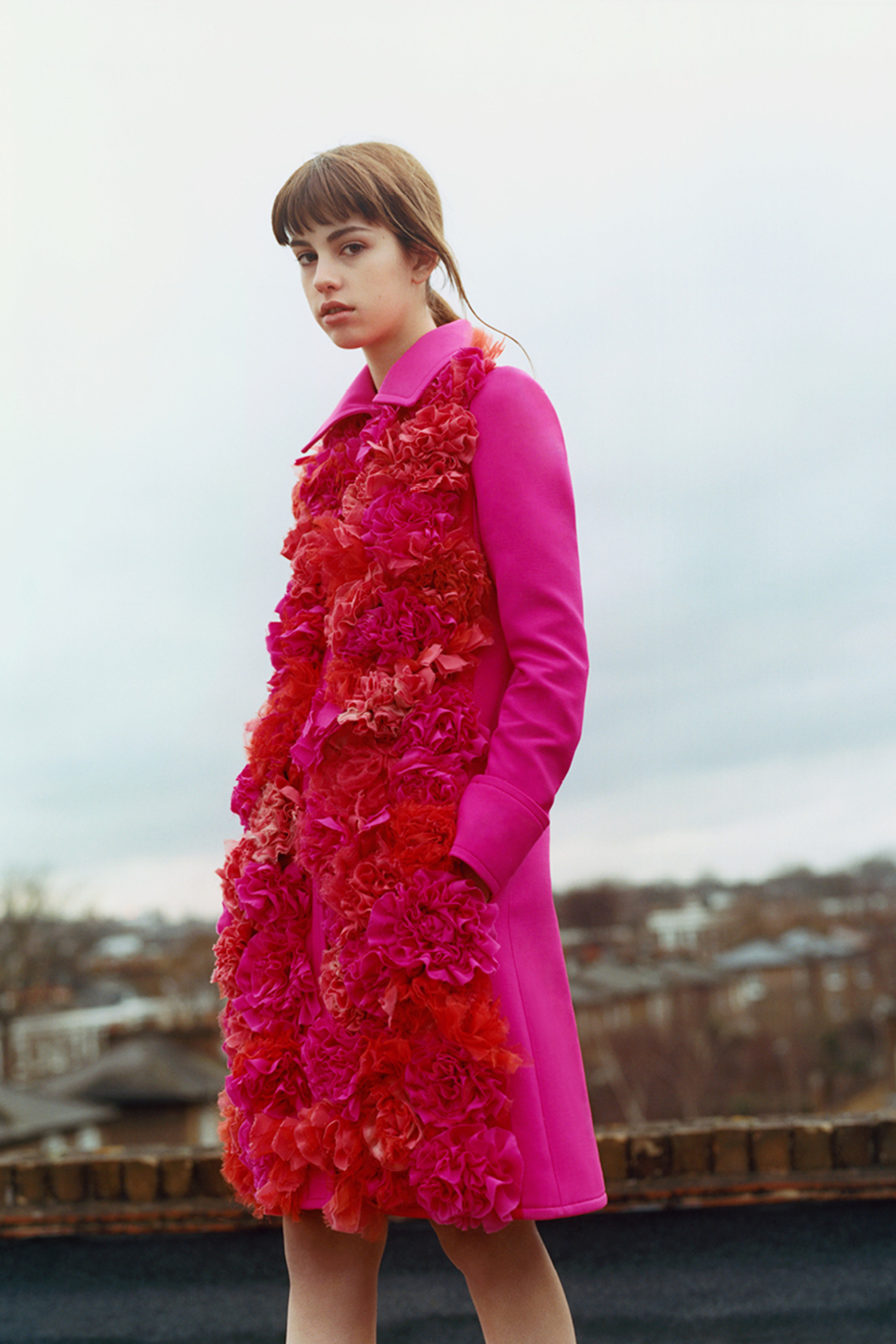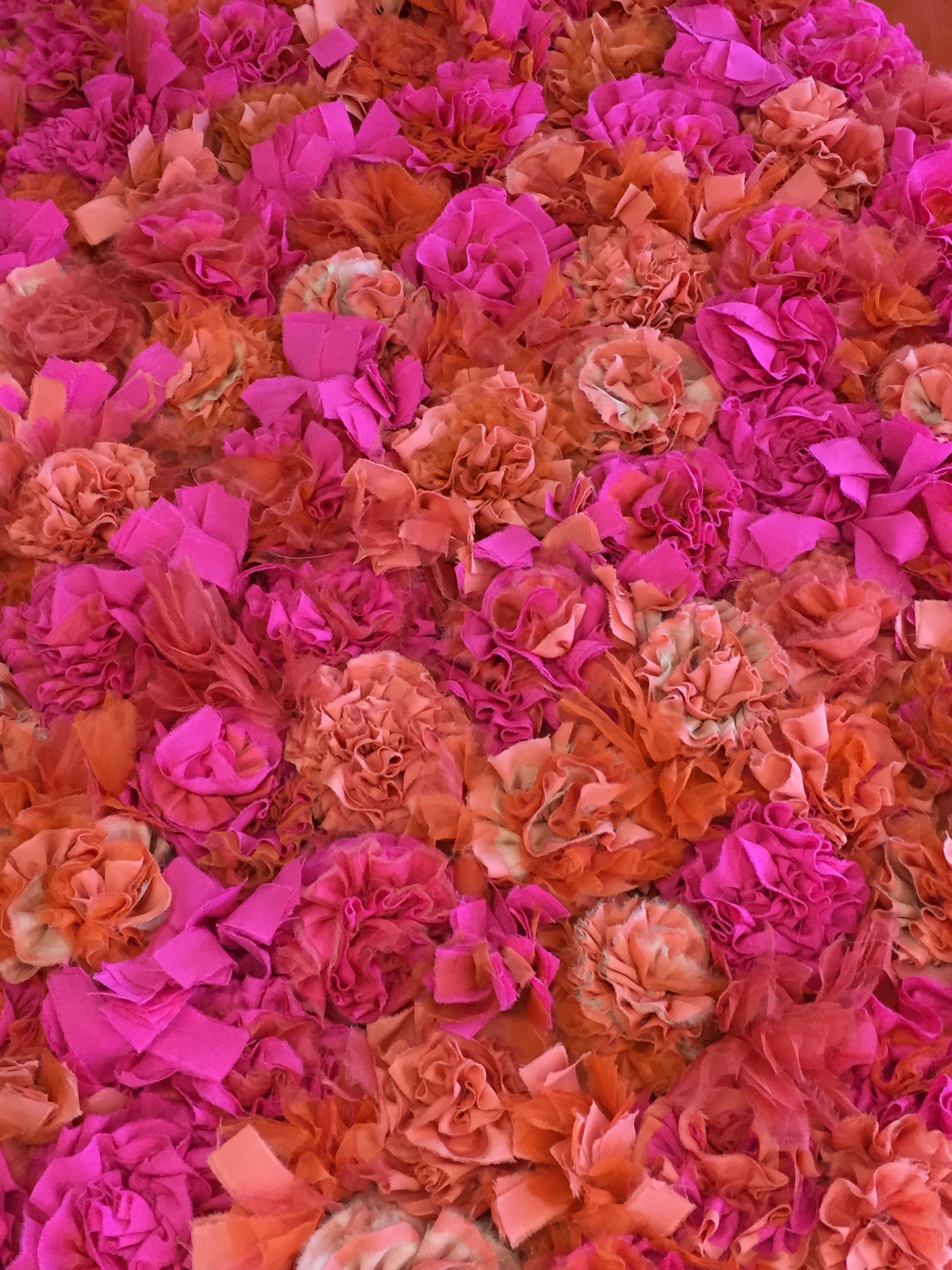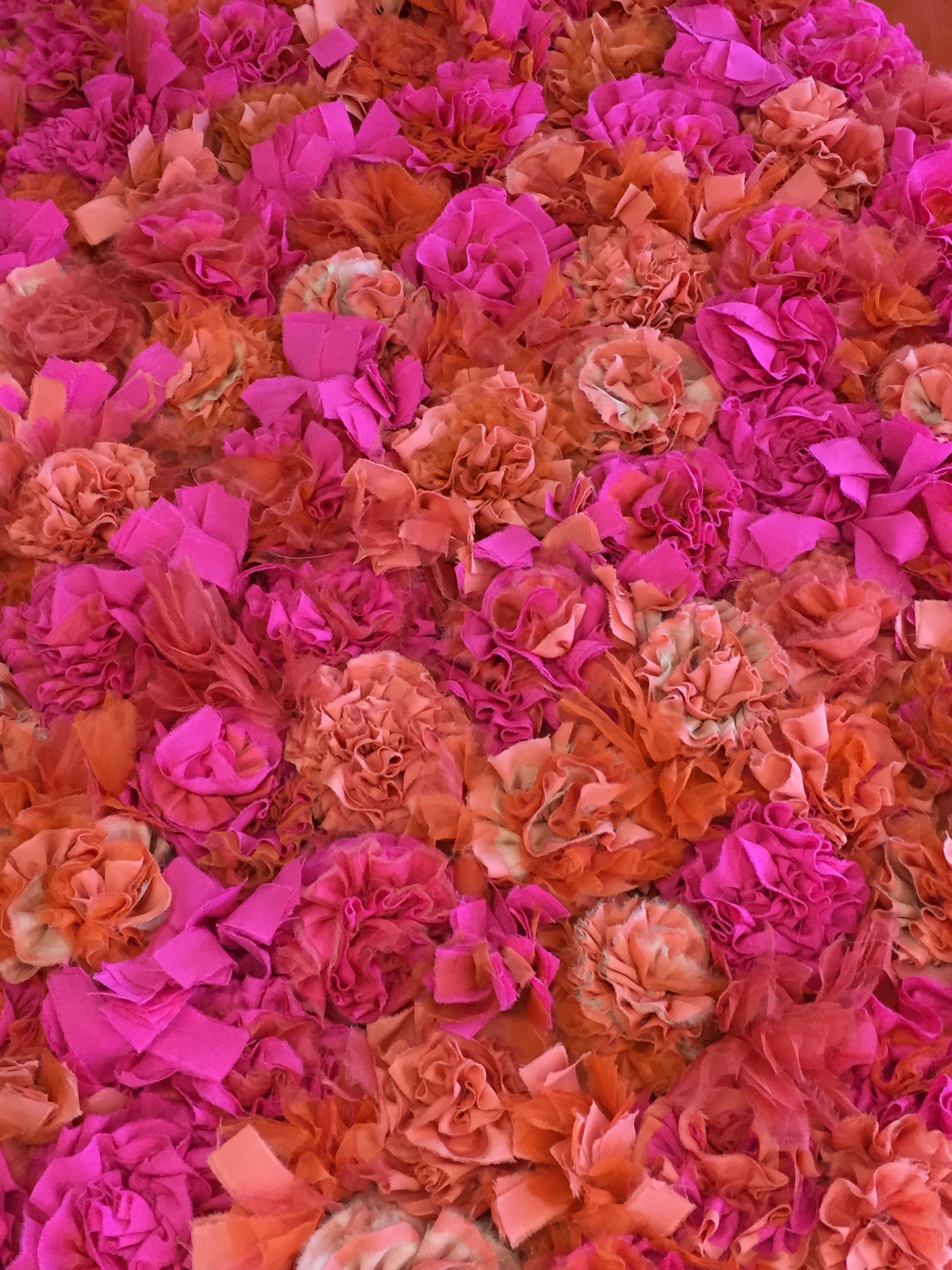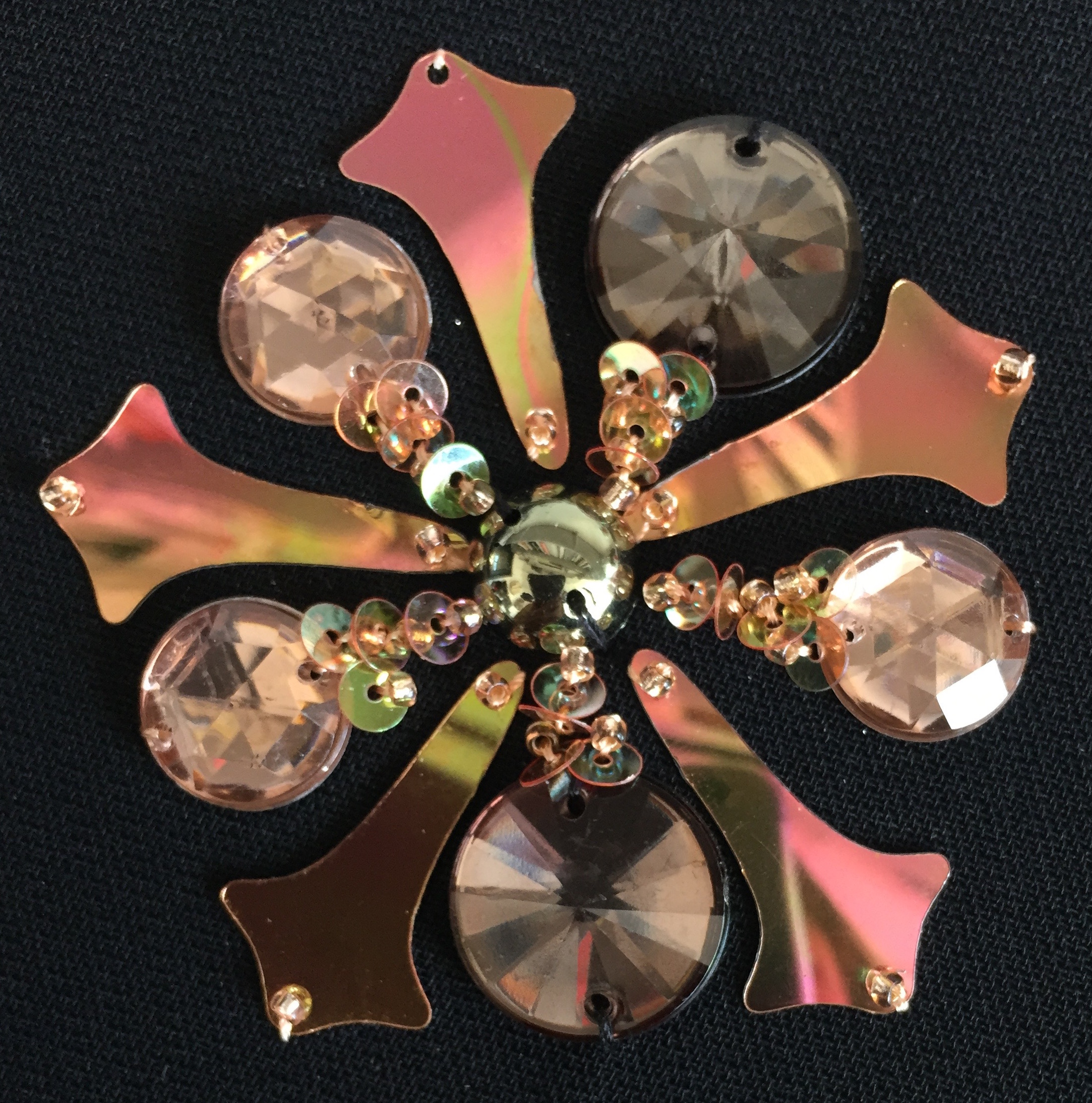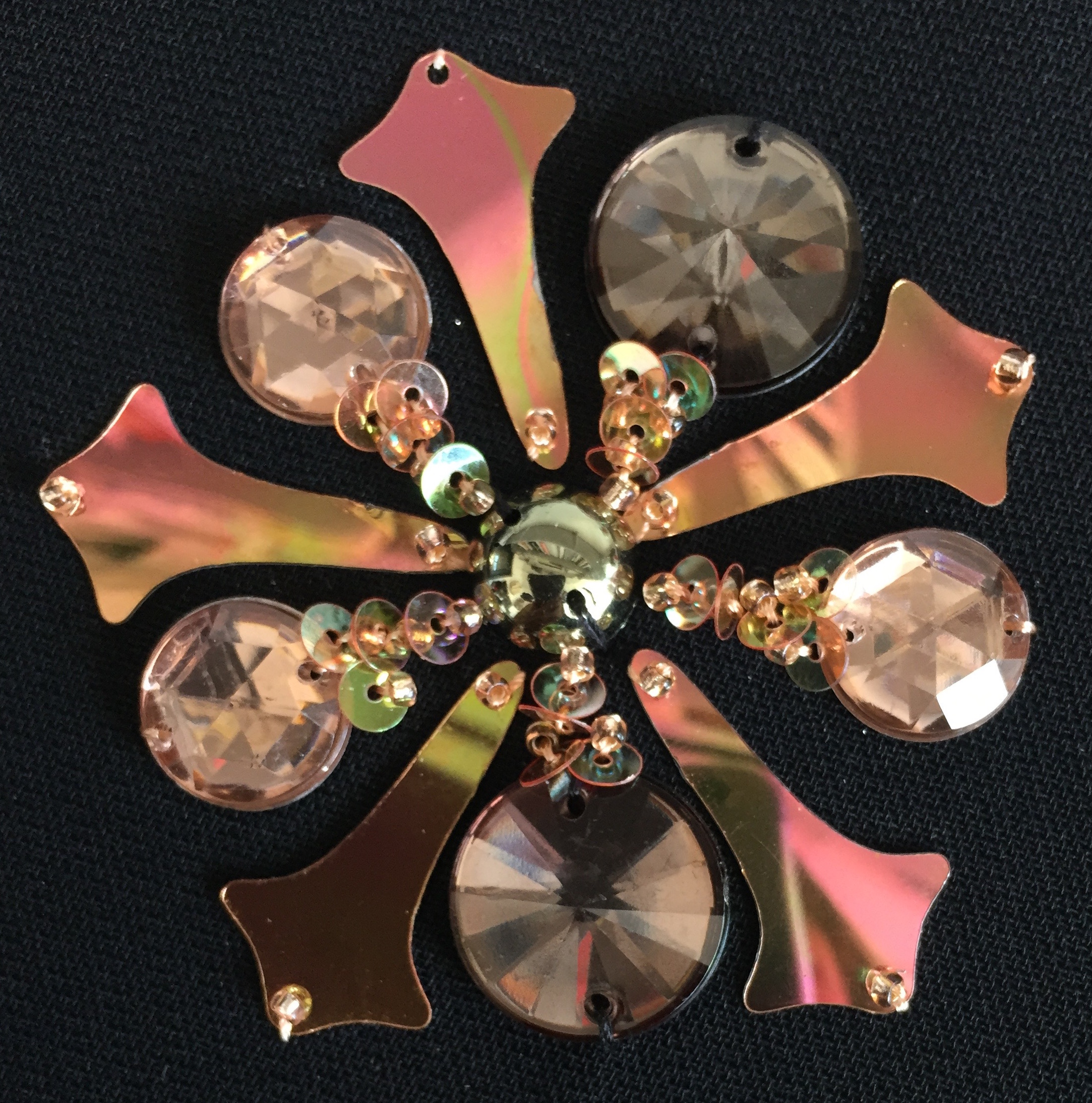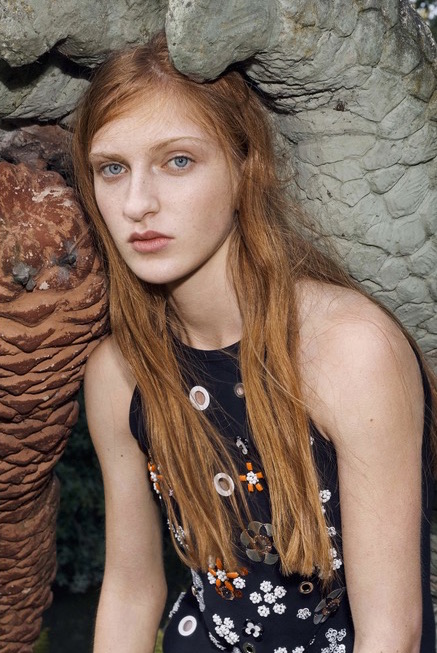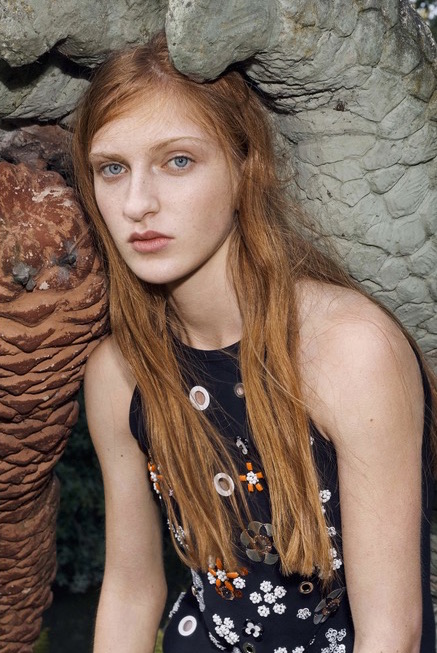 LOUIS VUITTON
For Louis Vuitton Menswear SS17 collection I used wools and textured threads to translate Dinos Chapman's painted animals into stitches.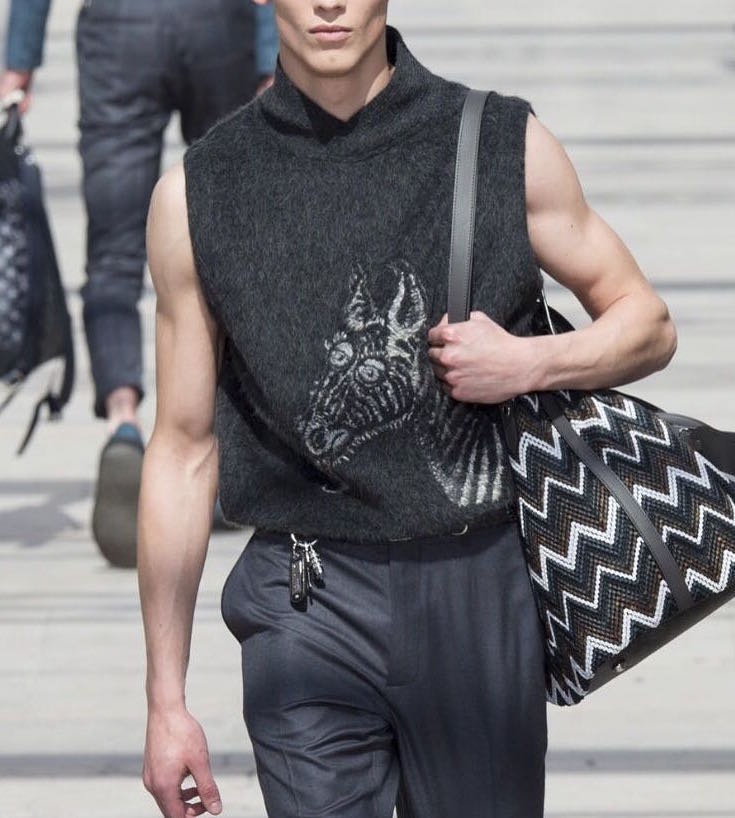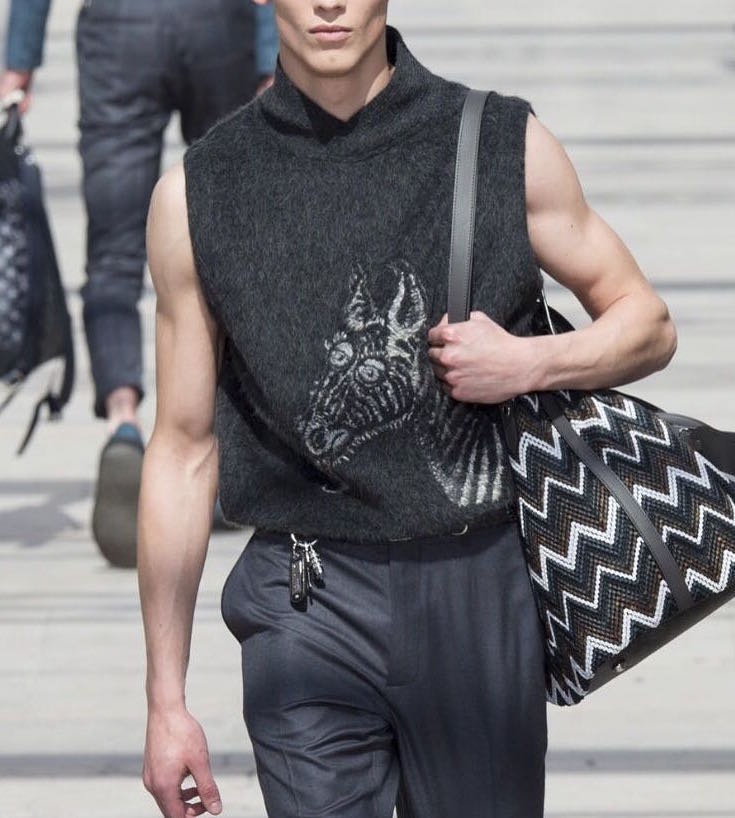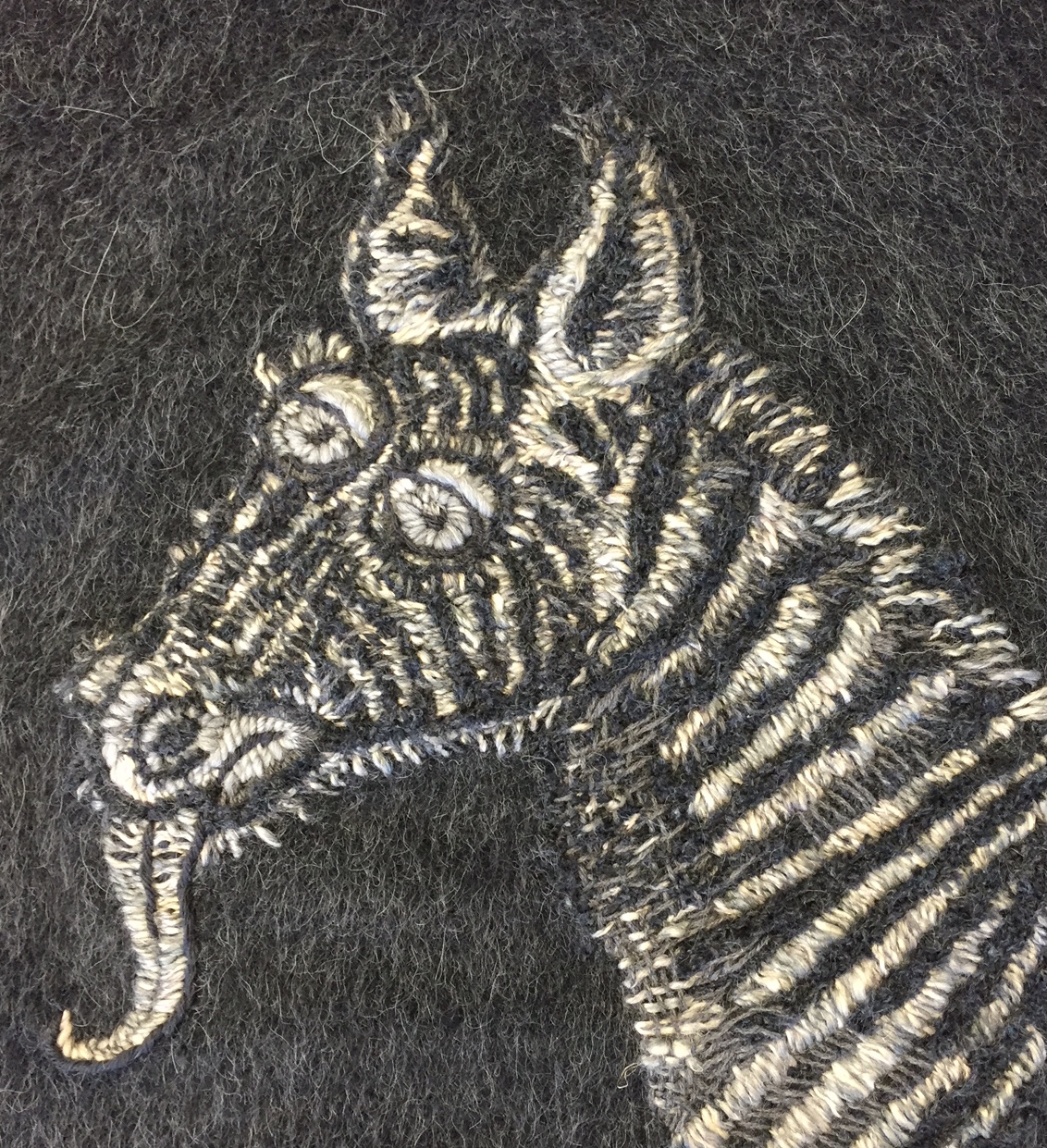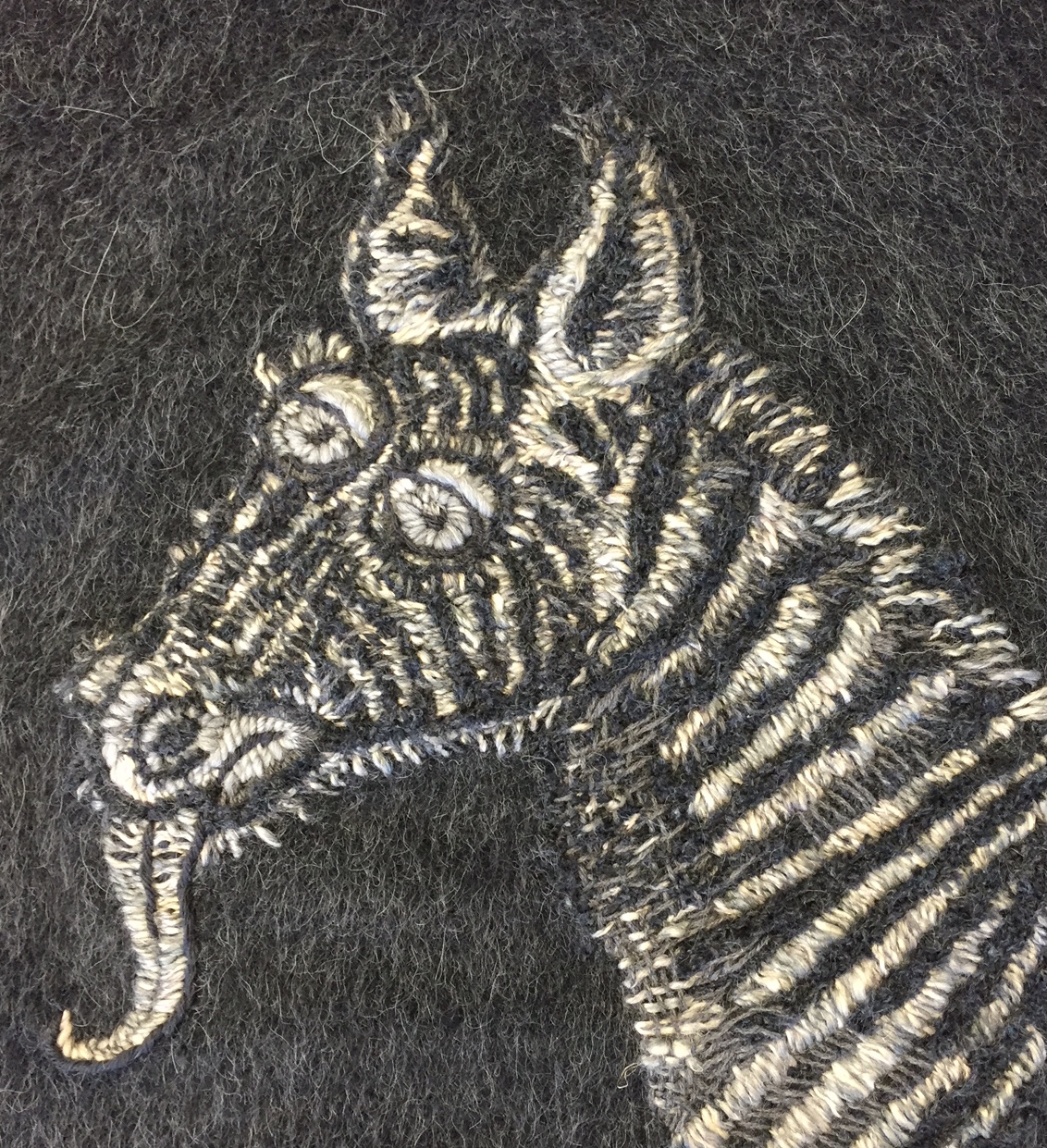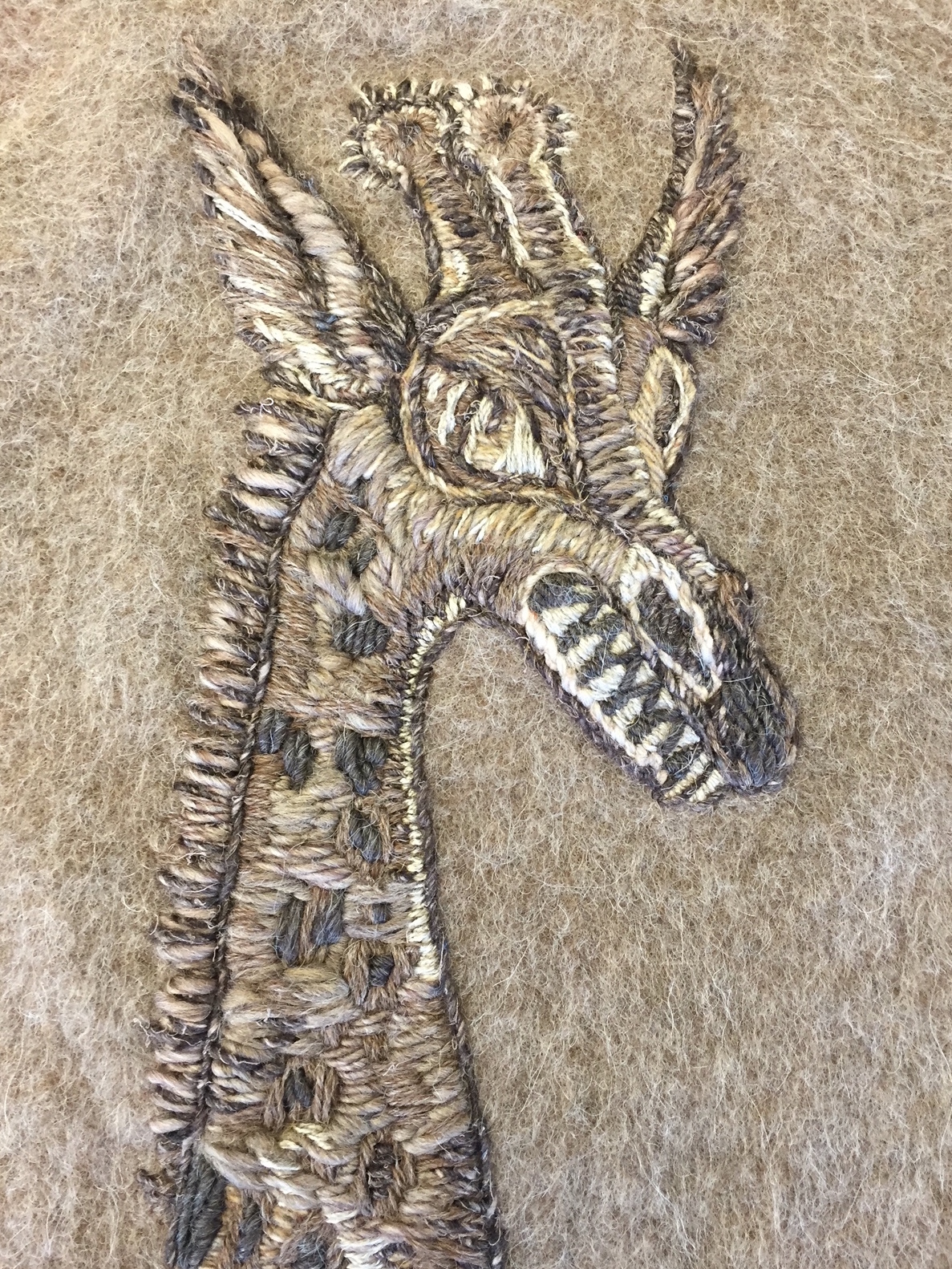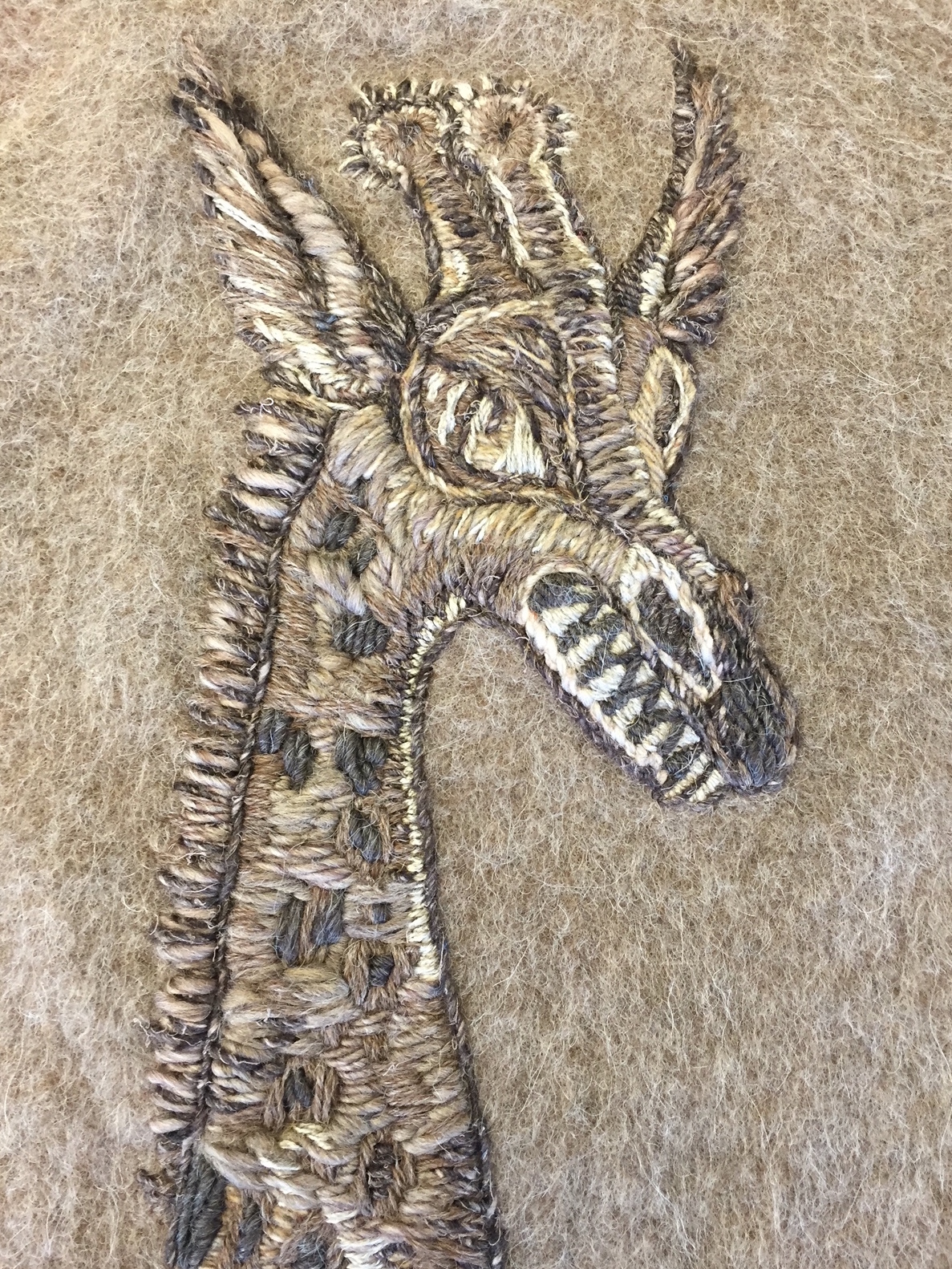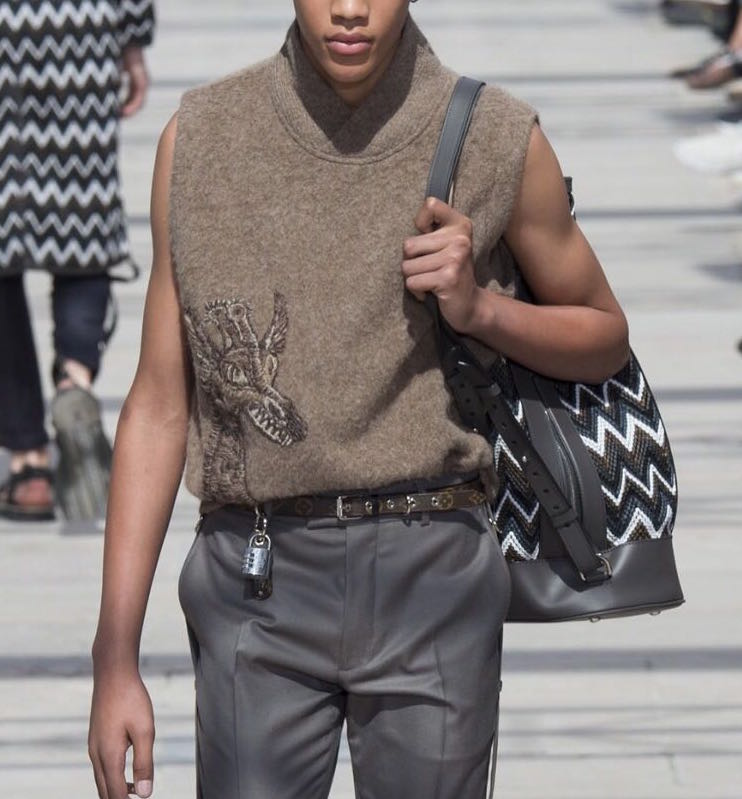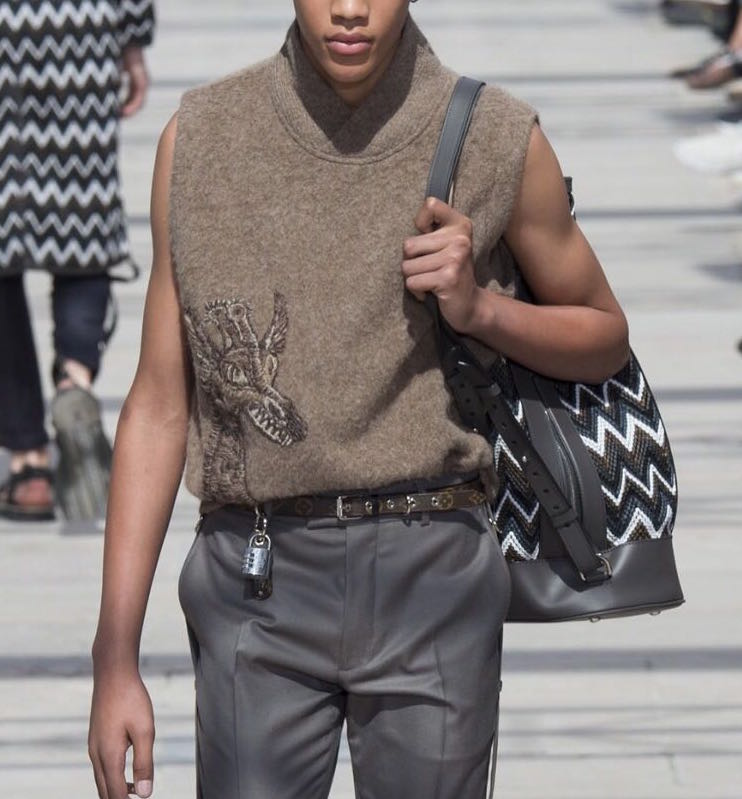 ONG OAJ PAIRAM
Using traditional metal work techniques in a contemporary way combined with latex, I created these 3D embelllished bush babies for Ong Oaj Pairam's womenswear collection AW15.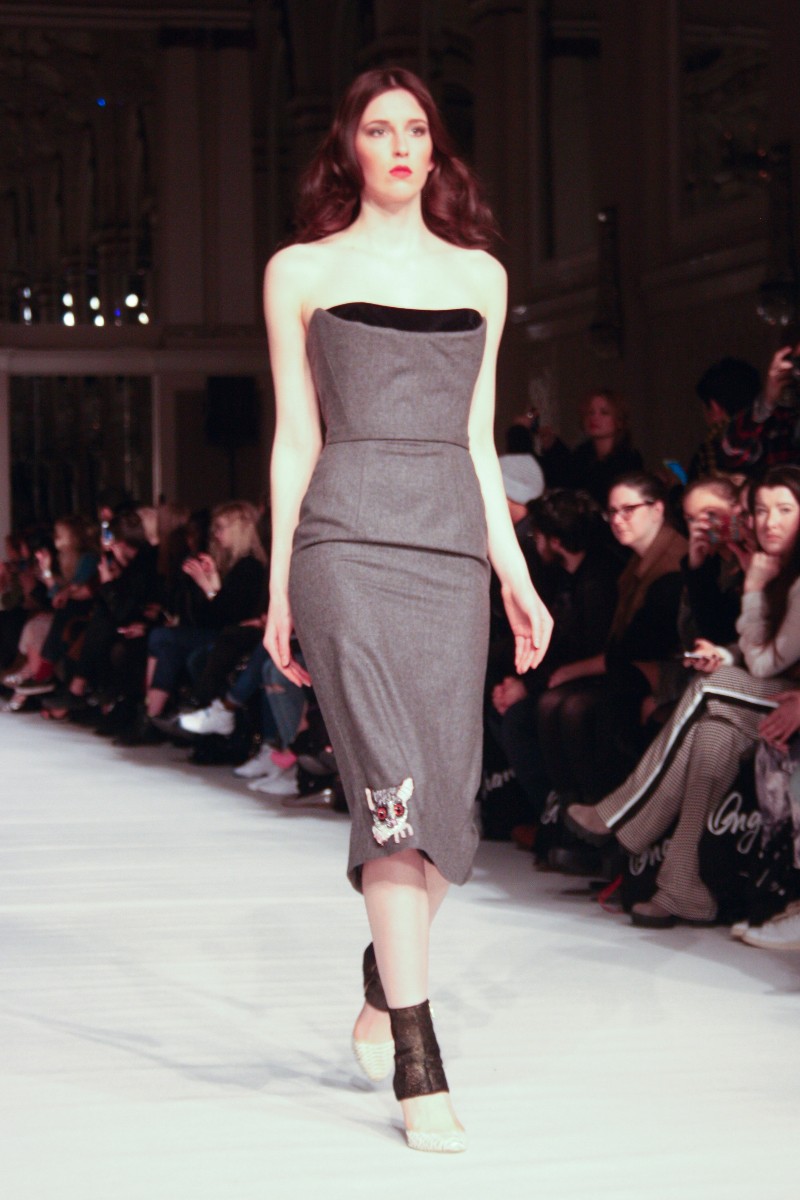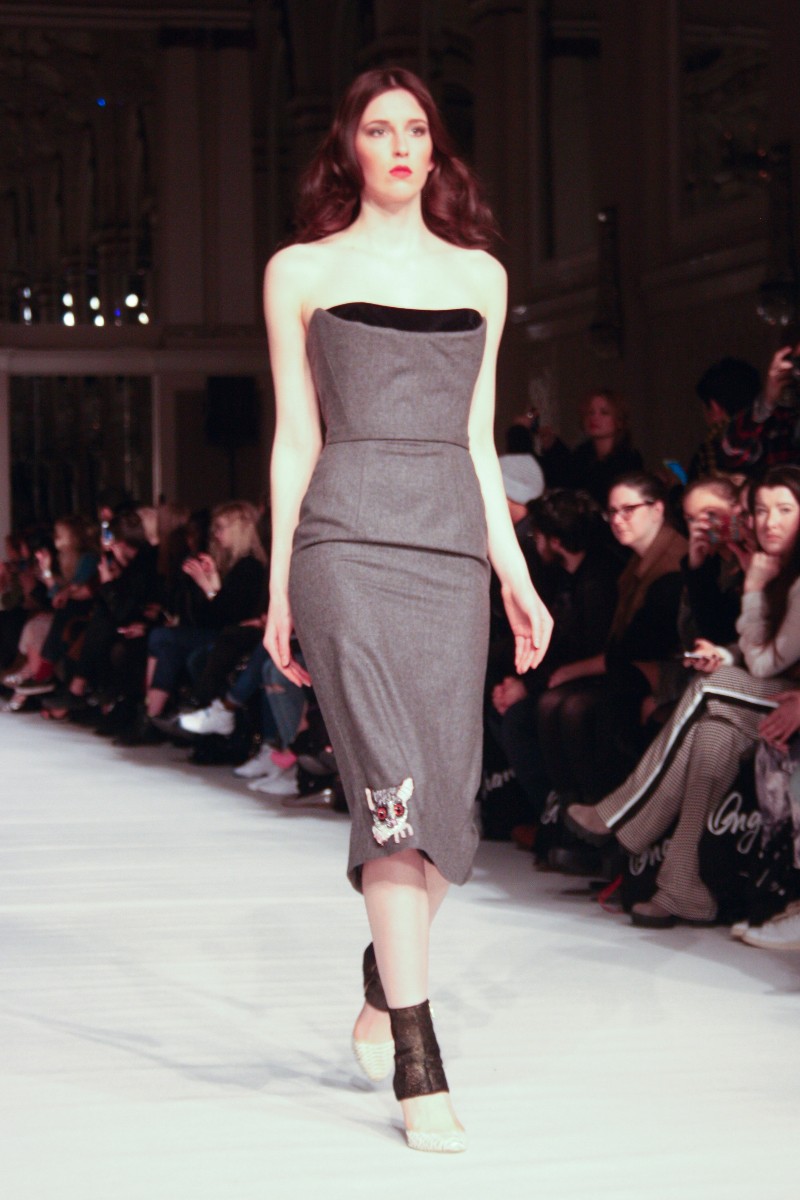 VENI VECI COUTURE
For fashion designer Rawan Behbehani, I designed and created embellished couture gowns for her 2014 collection.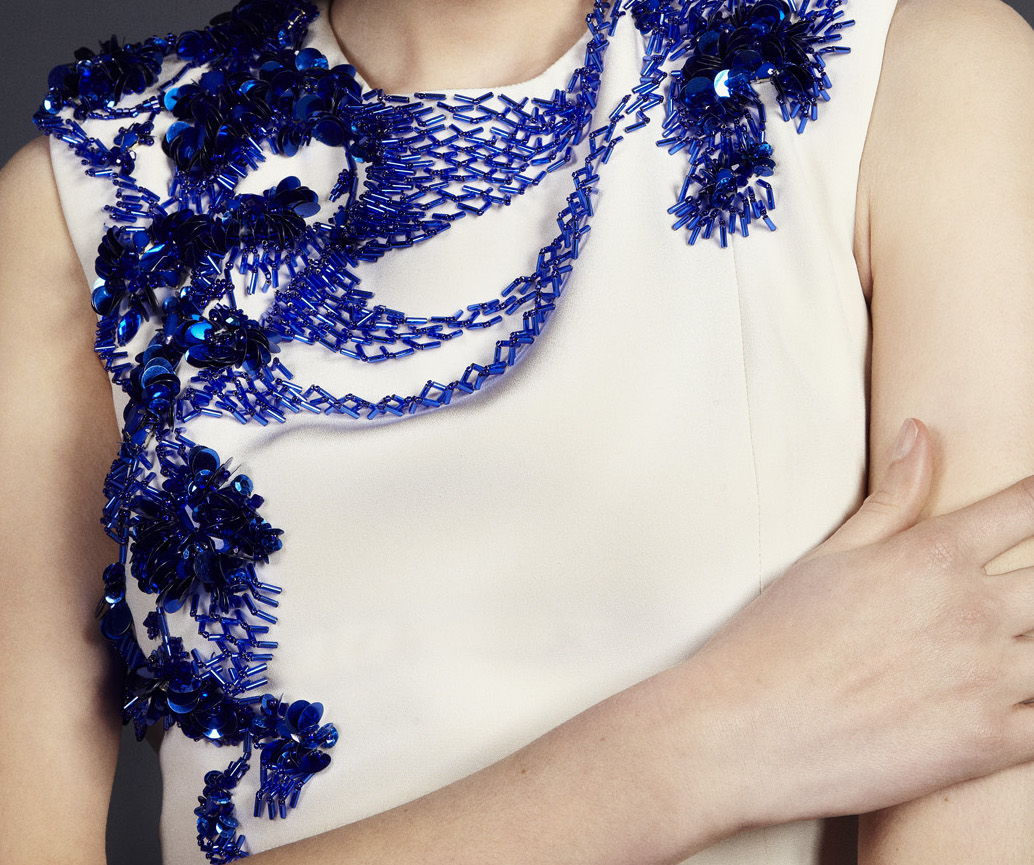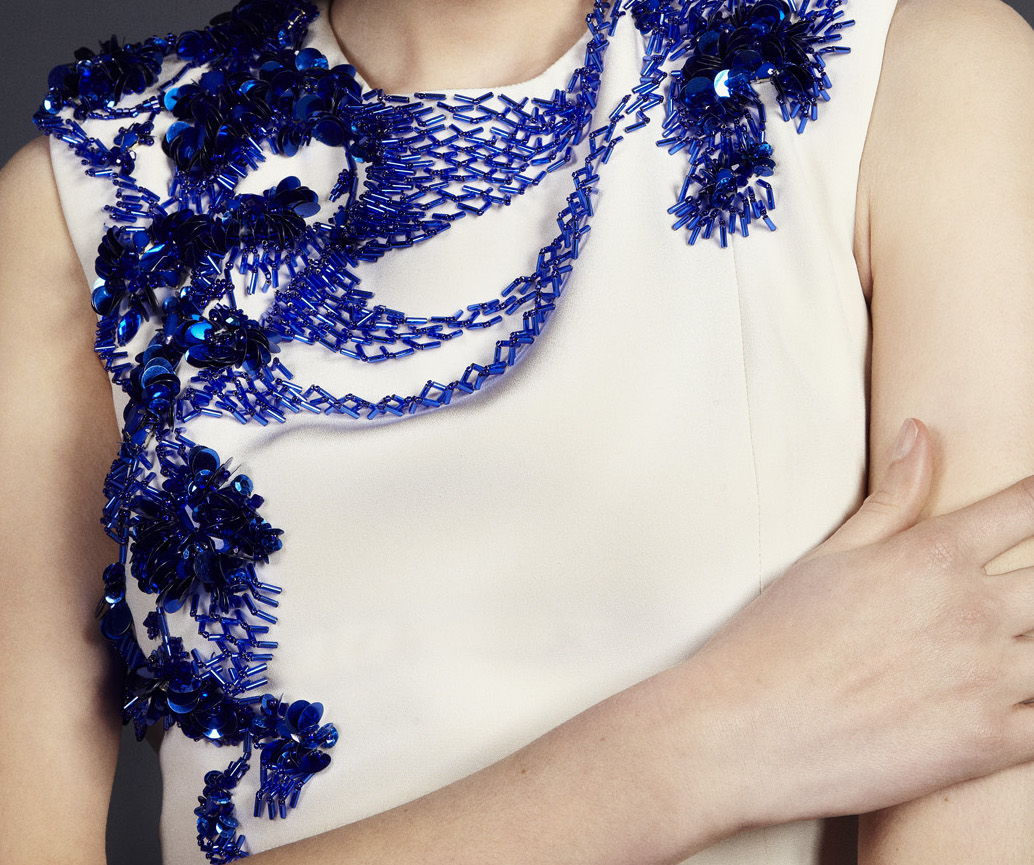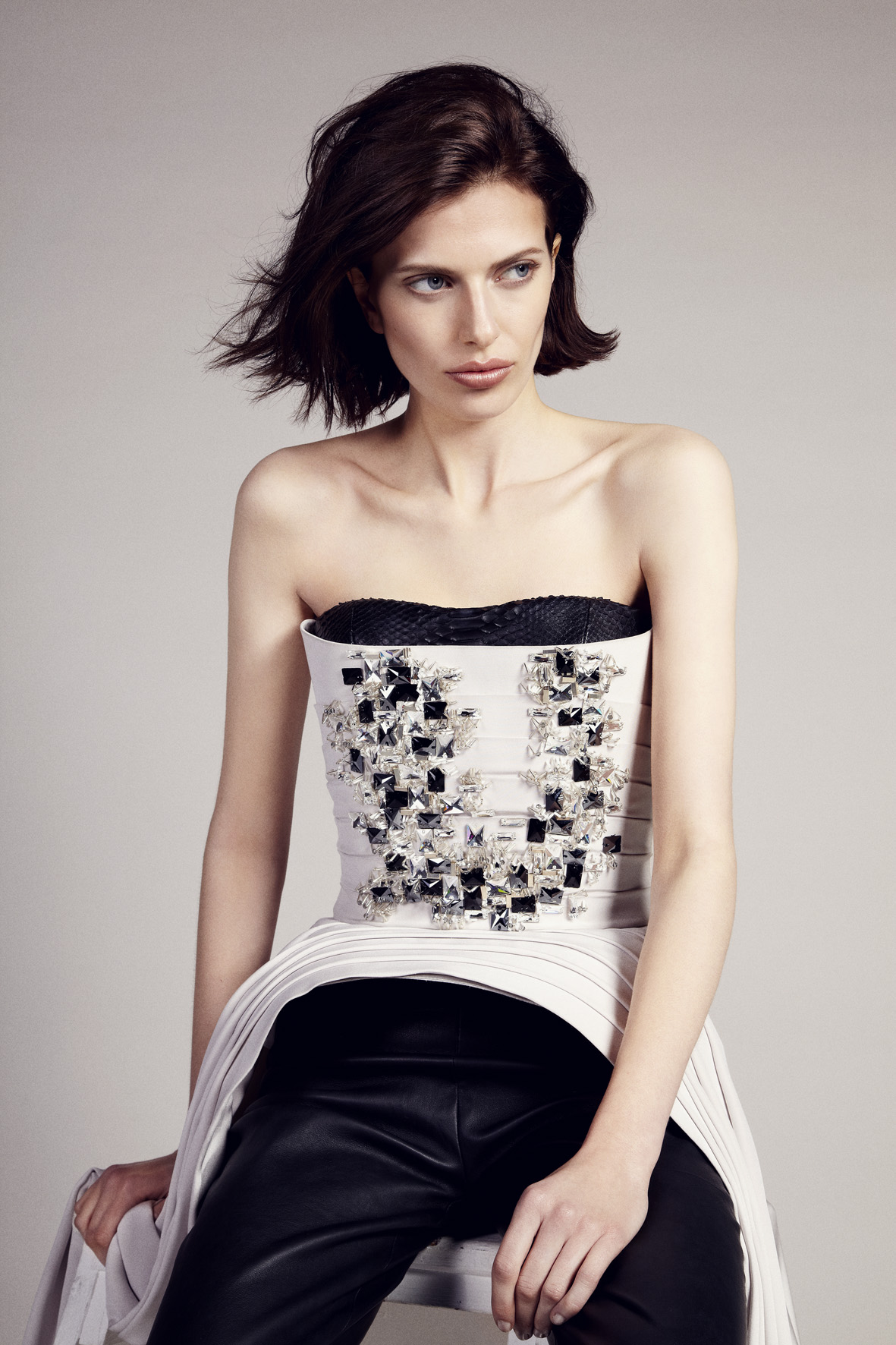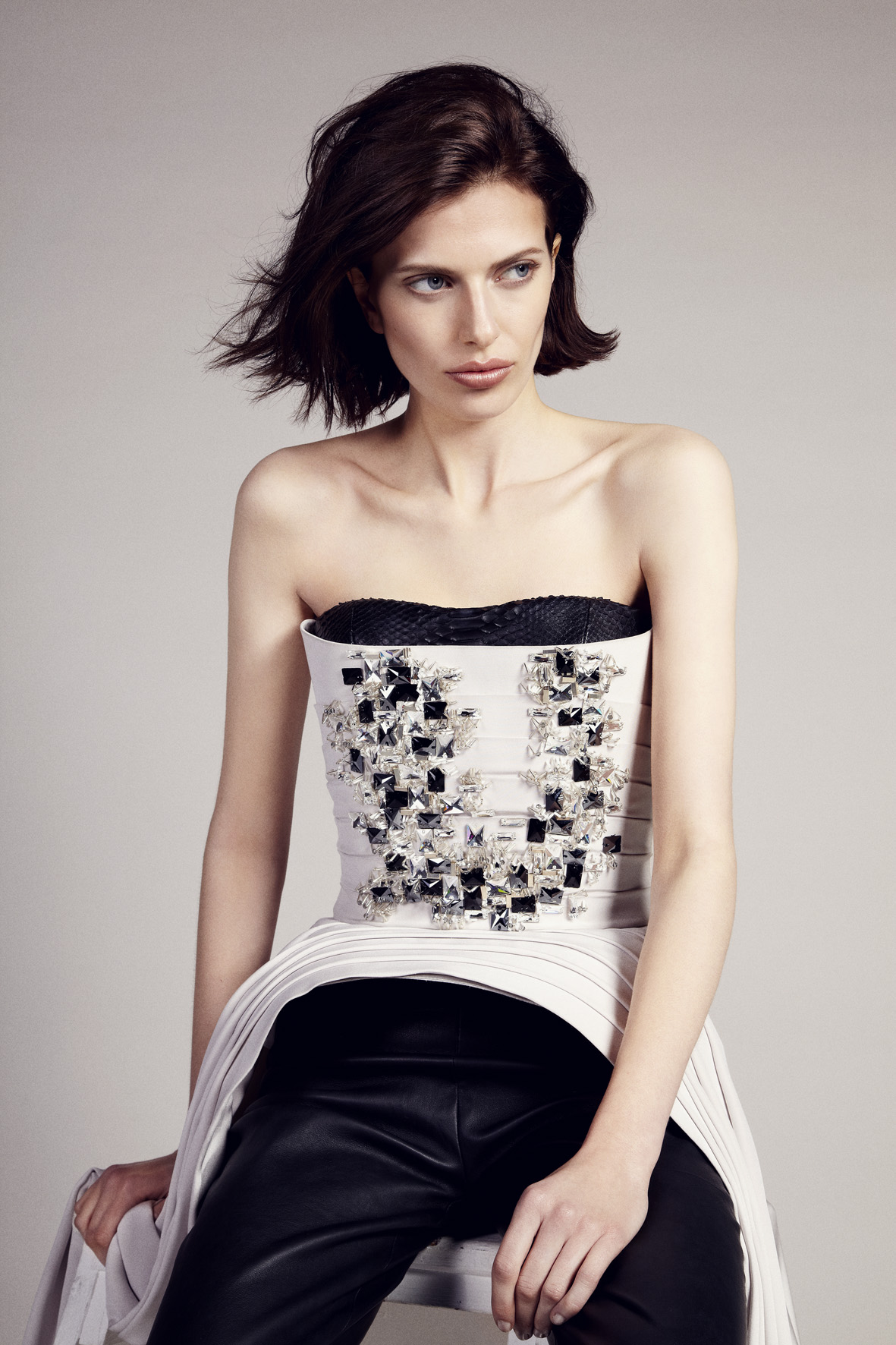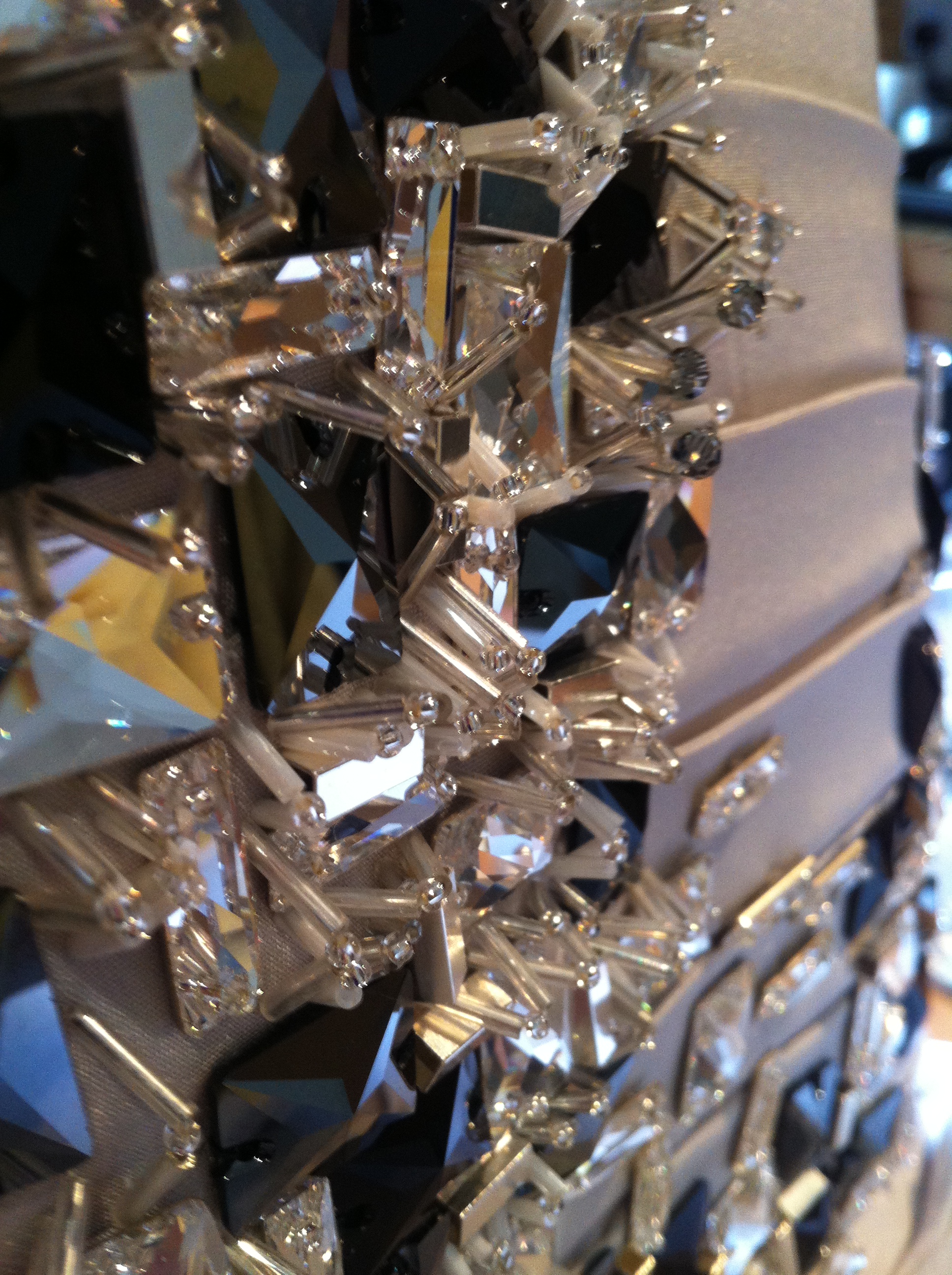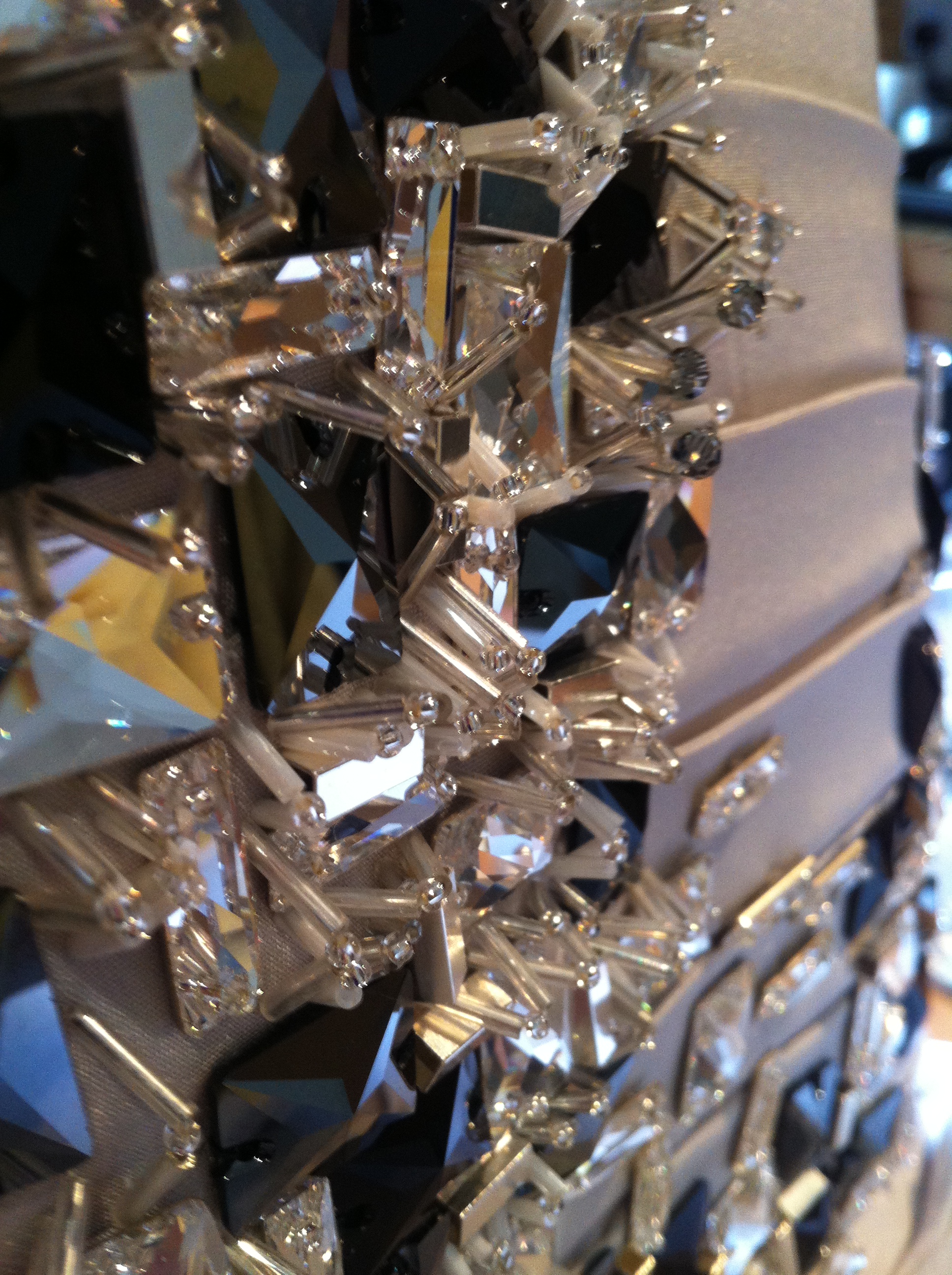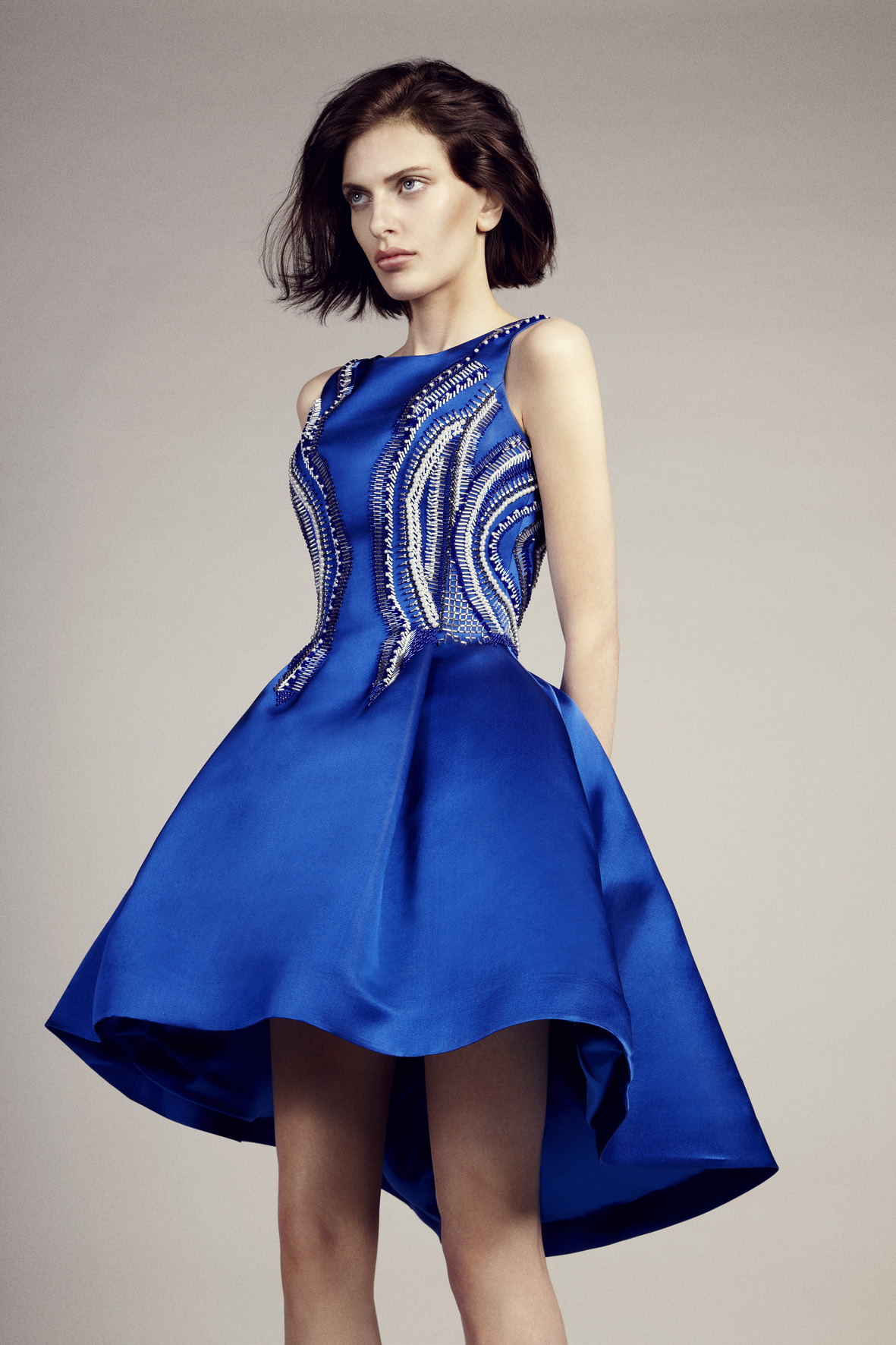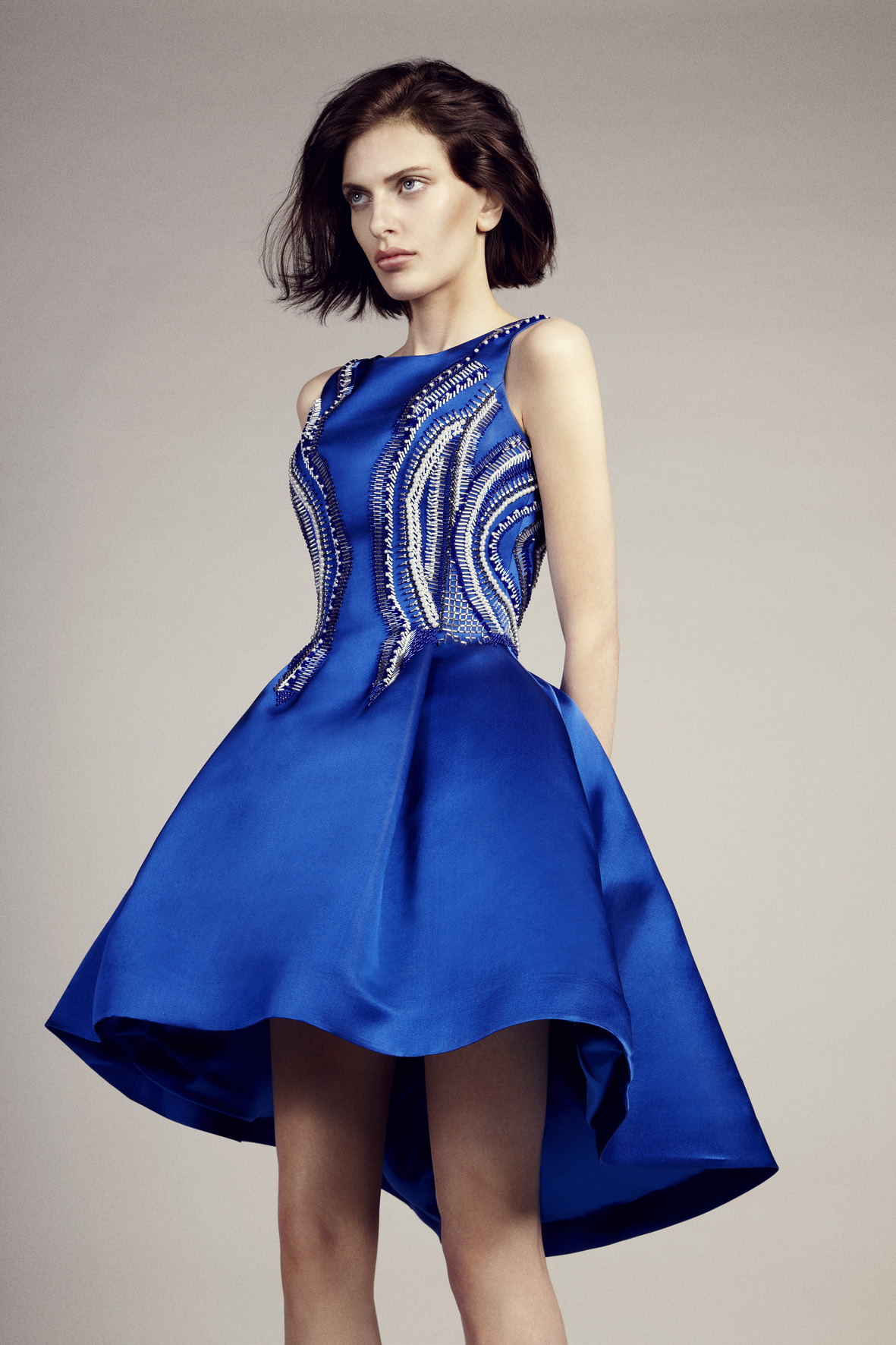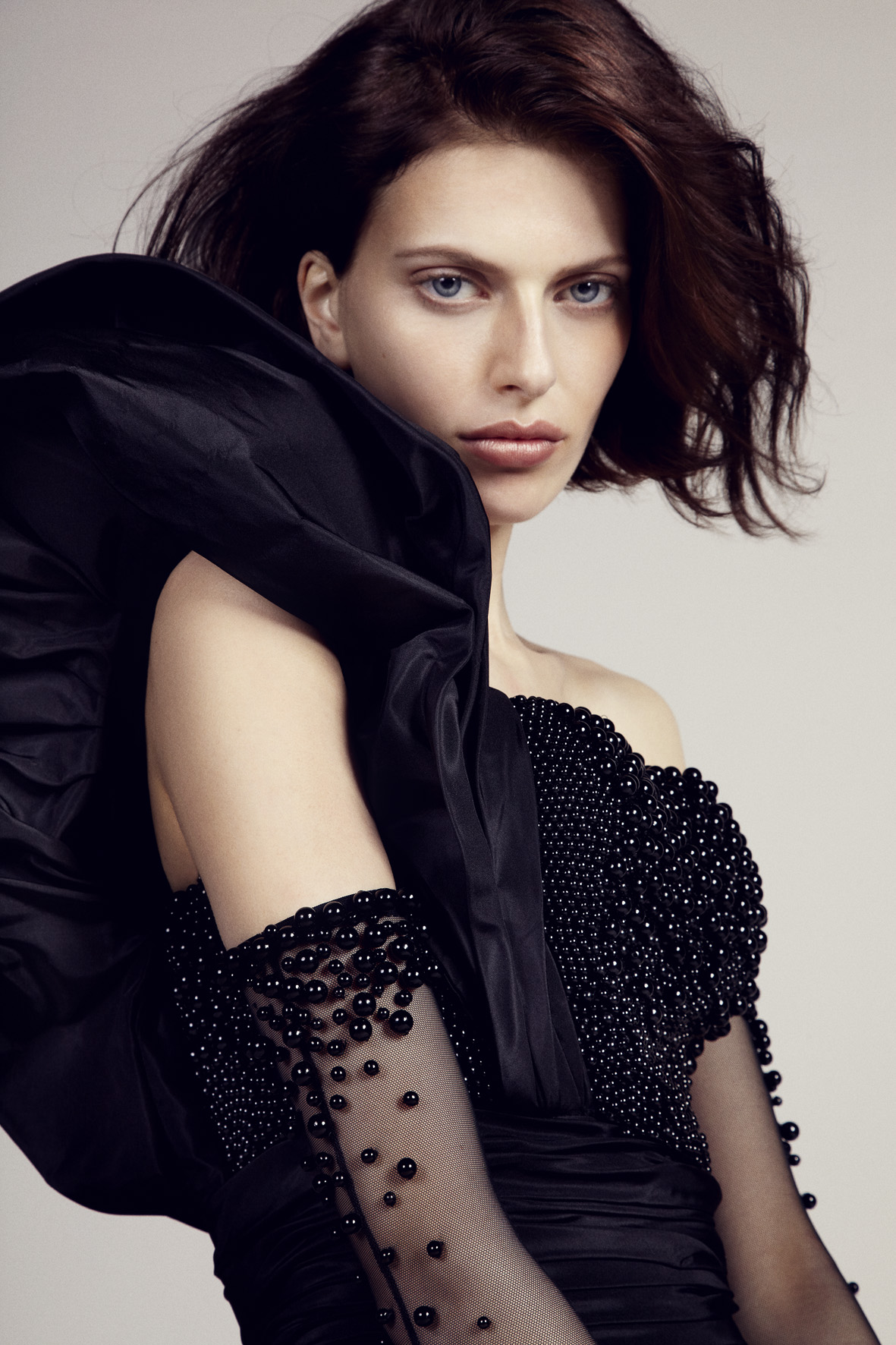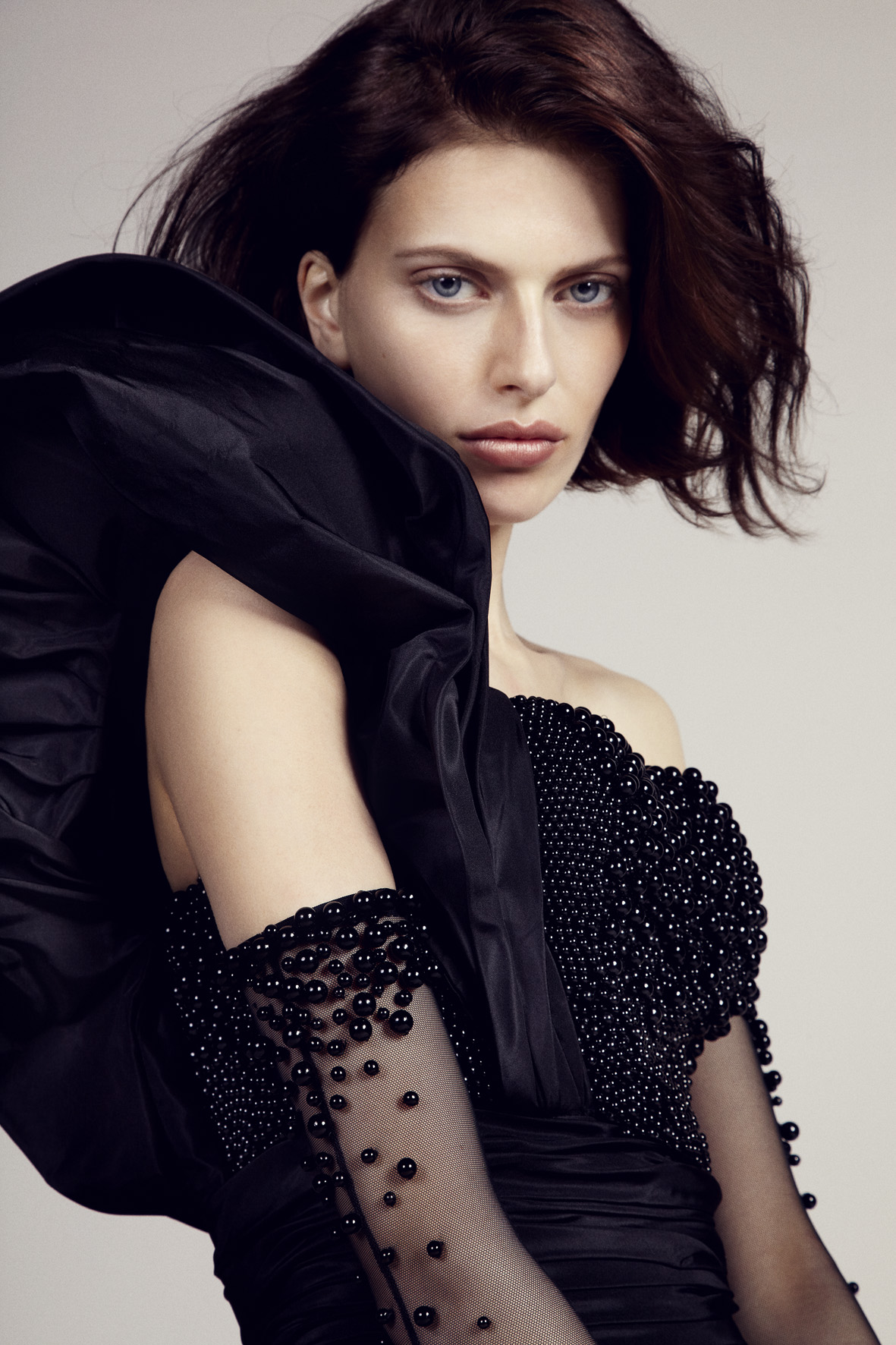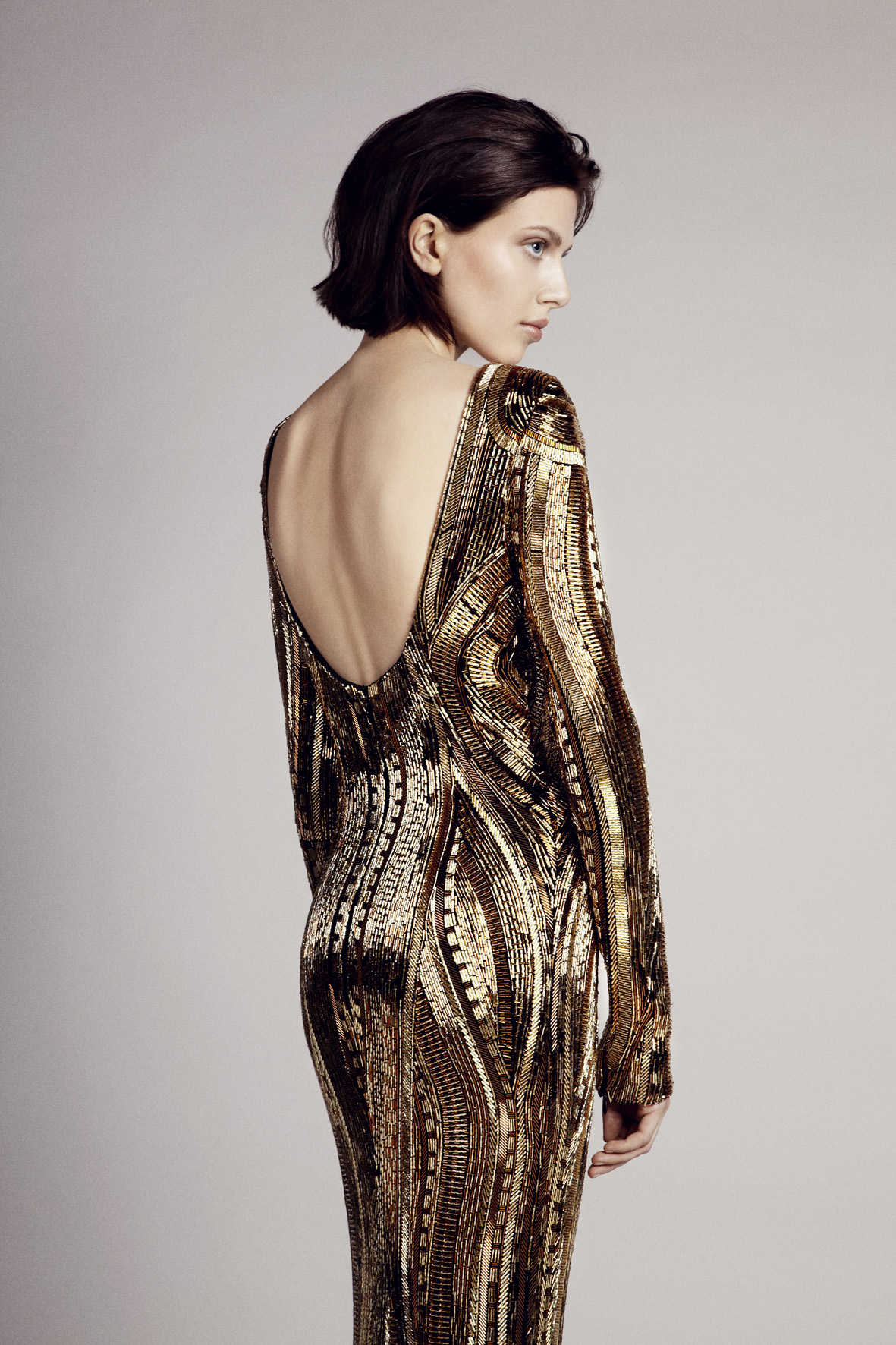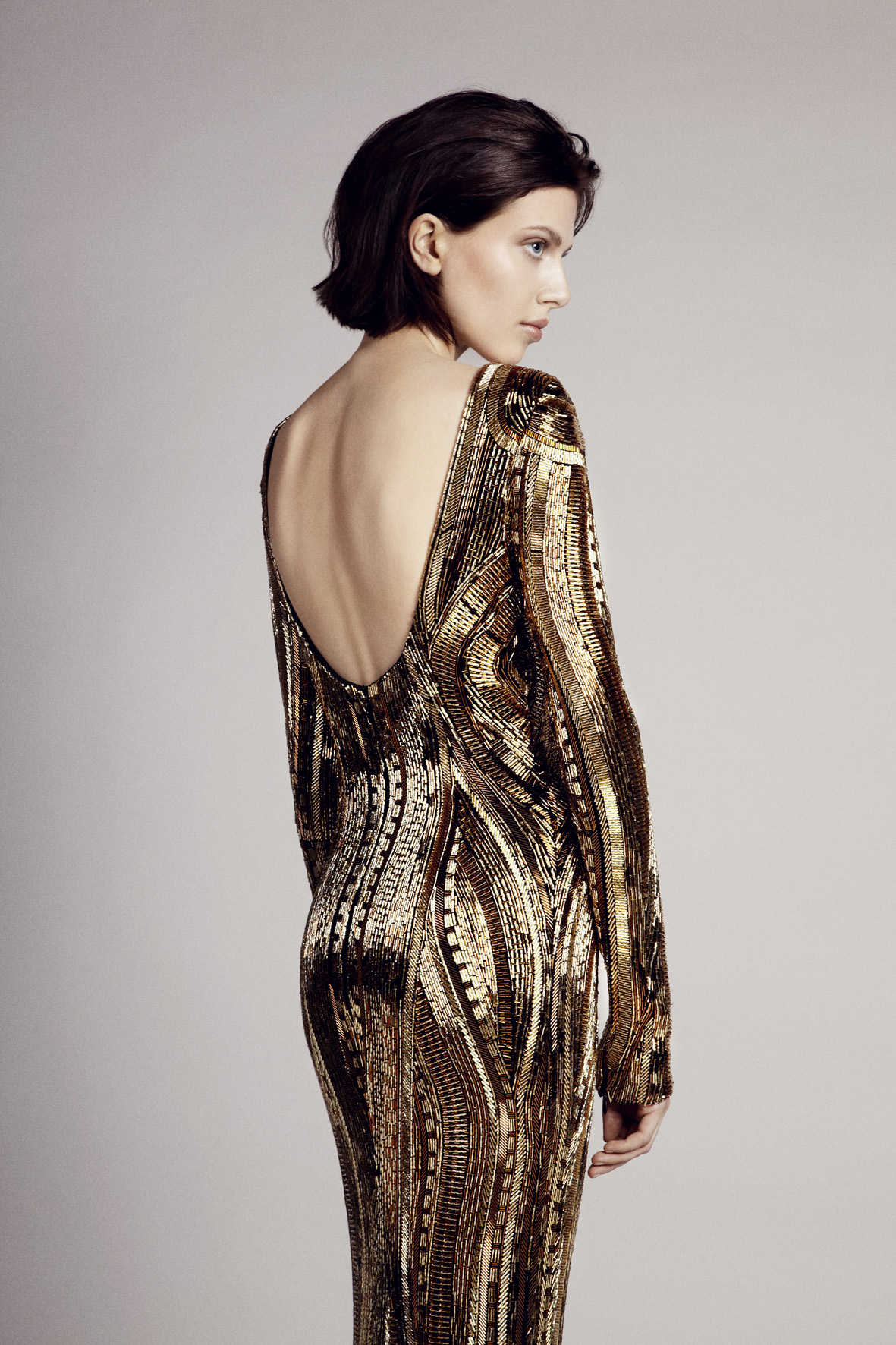 GYUNEL
Using traditional hand embroidery techniques of silk shading and beading, I designed and created embellishments for her AW13 Couture collection.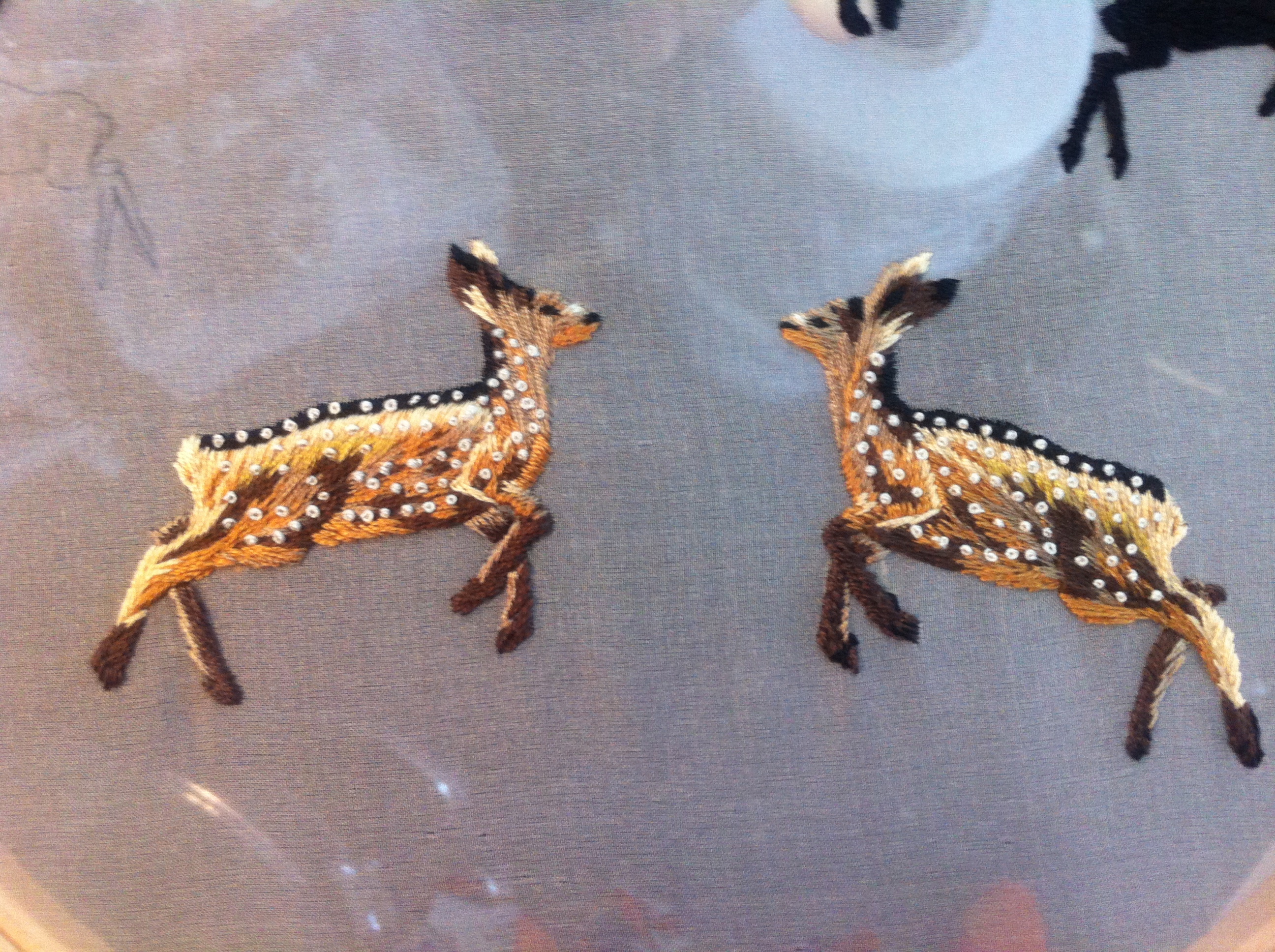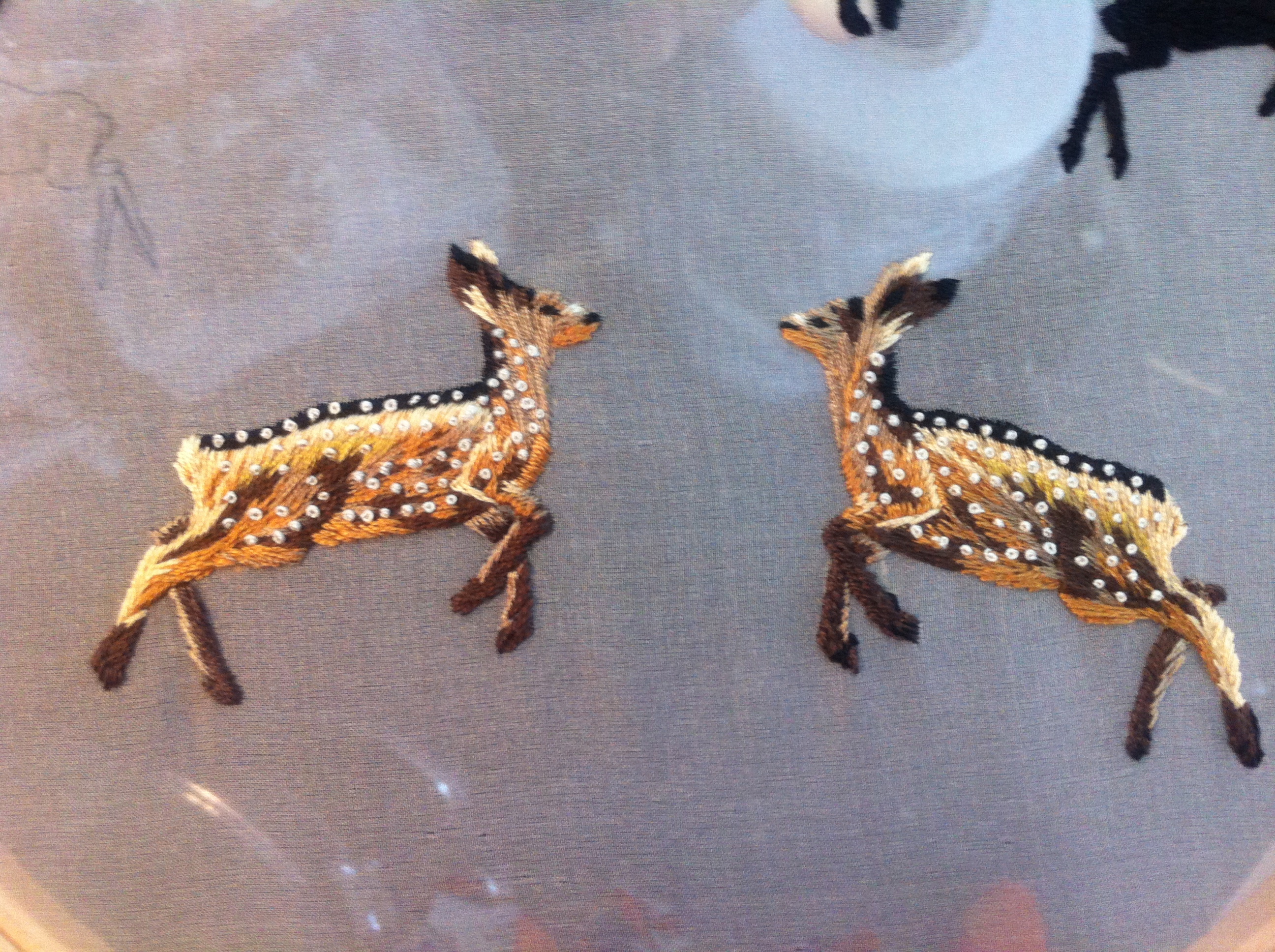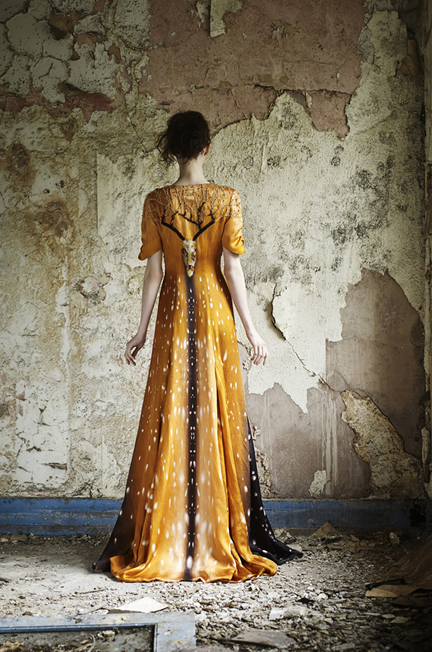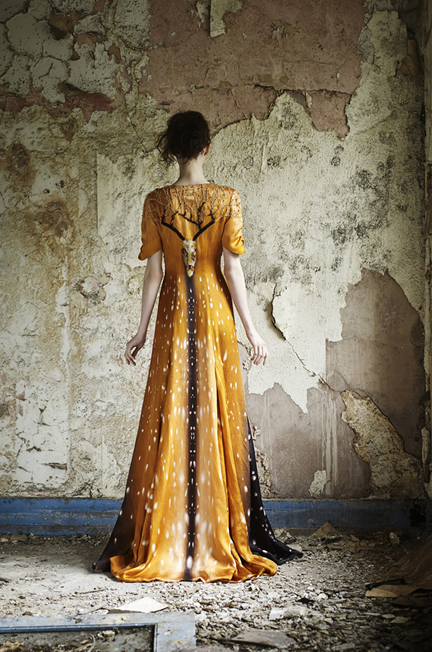 ENGLISH ECCENTRICS
Working with Helen David on her London catwalk collection 08 I created embellished biker jacket and dress necklines using dismantled clockwork cogs and beads.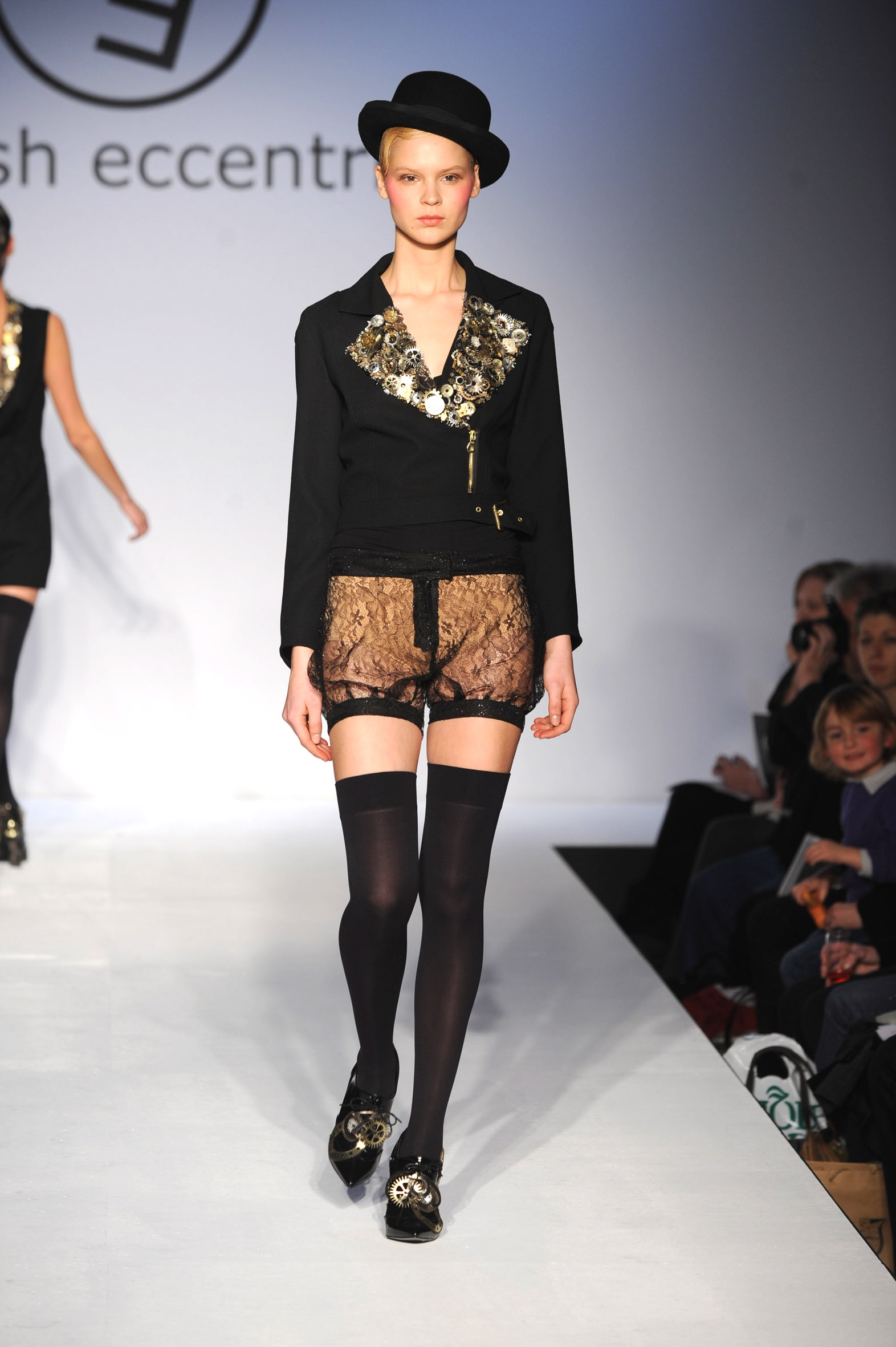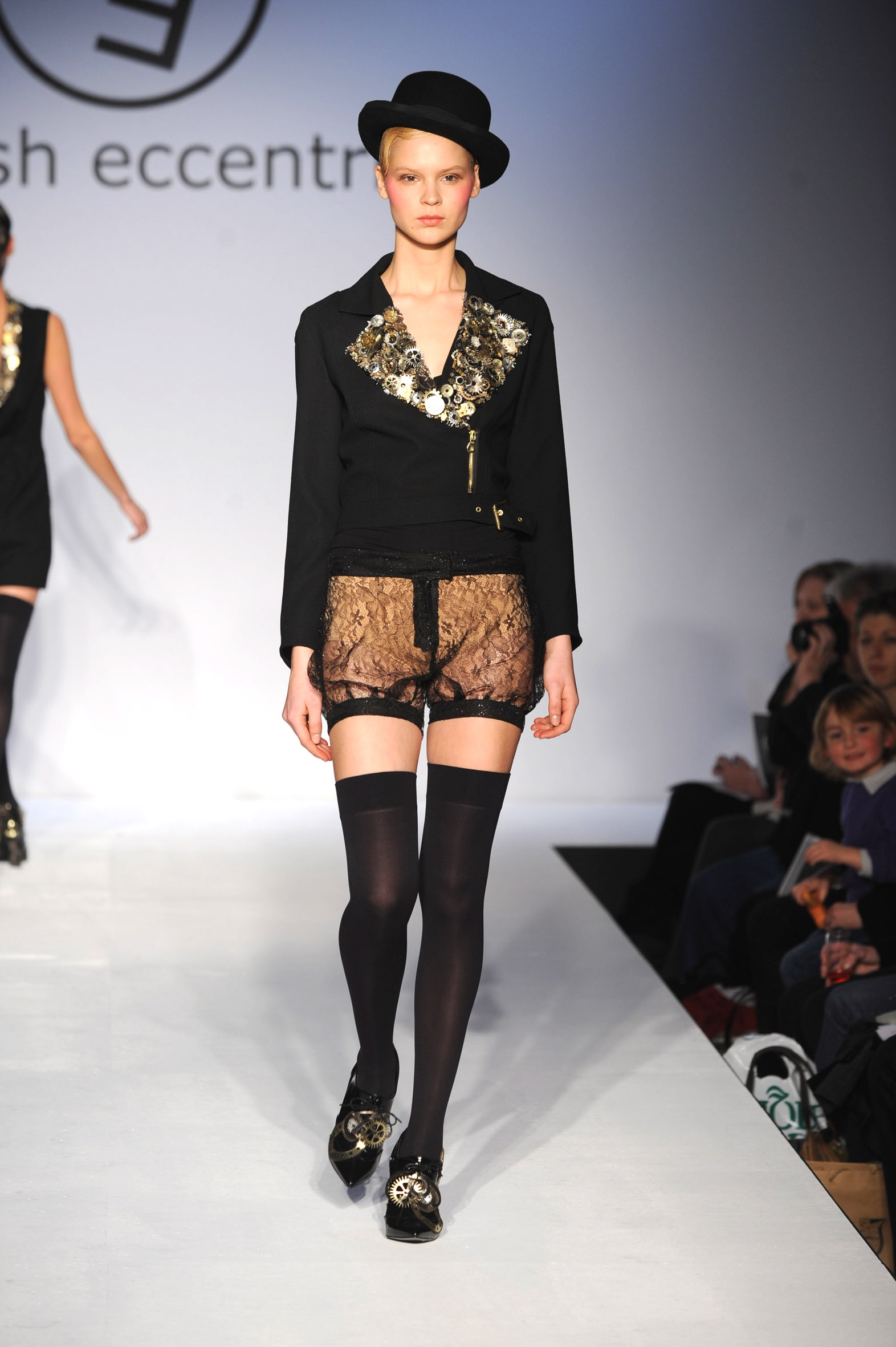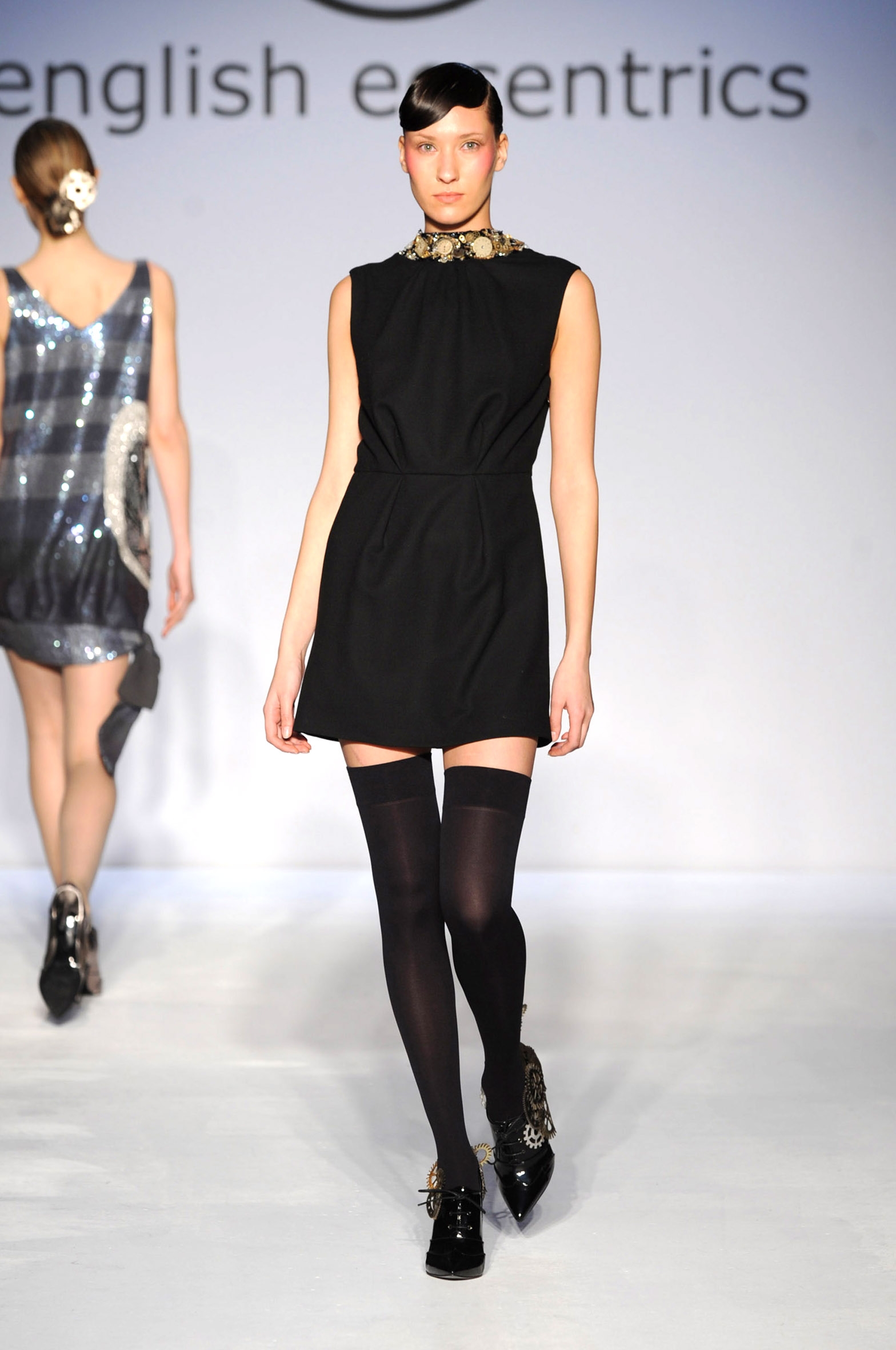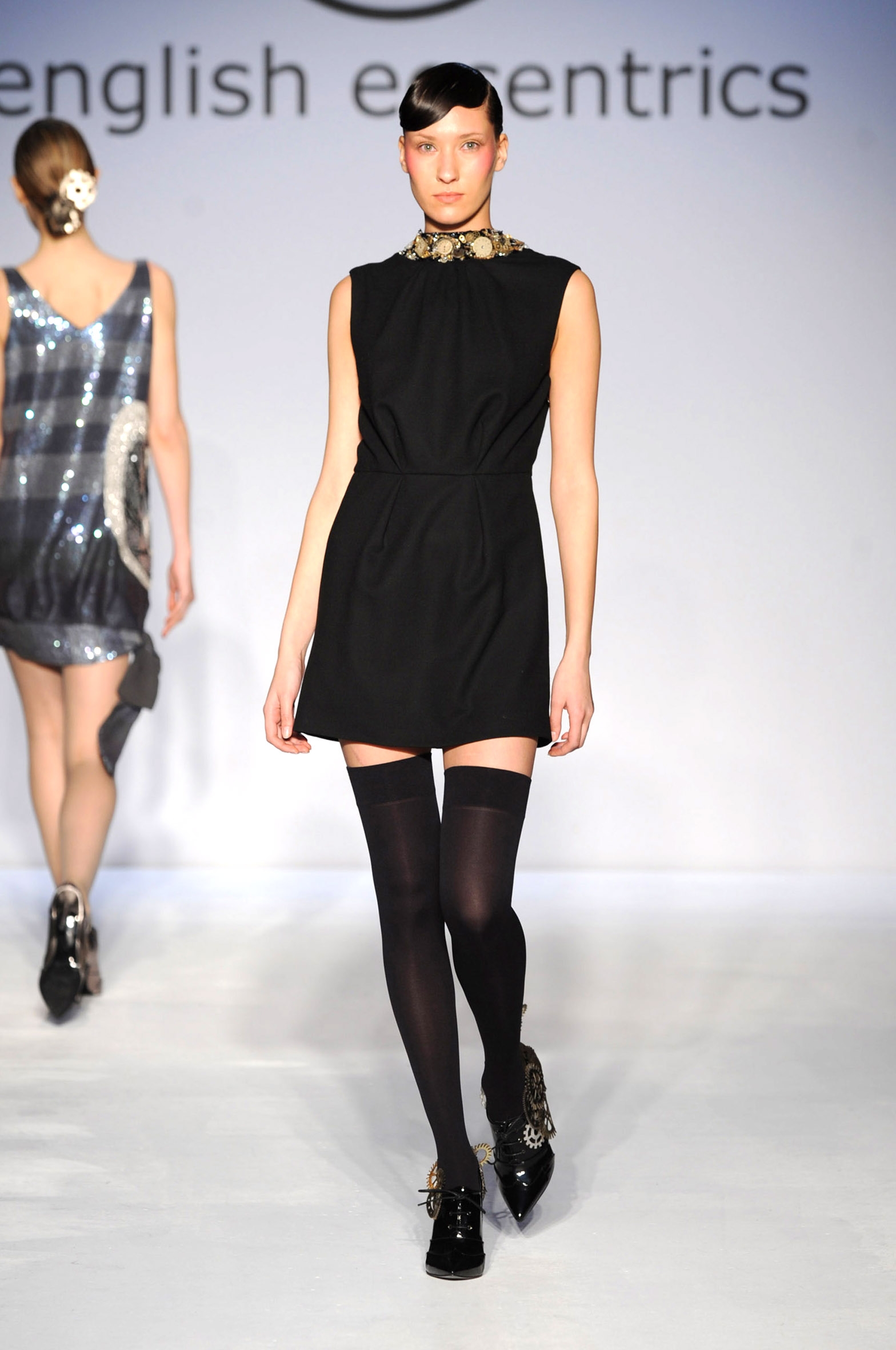 FITRIANI
Embroidery design, development and sample production for this London couture house employed Swarovski crystal elements and beads to create luxurious embellishments.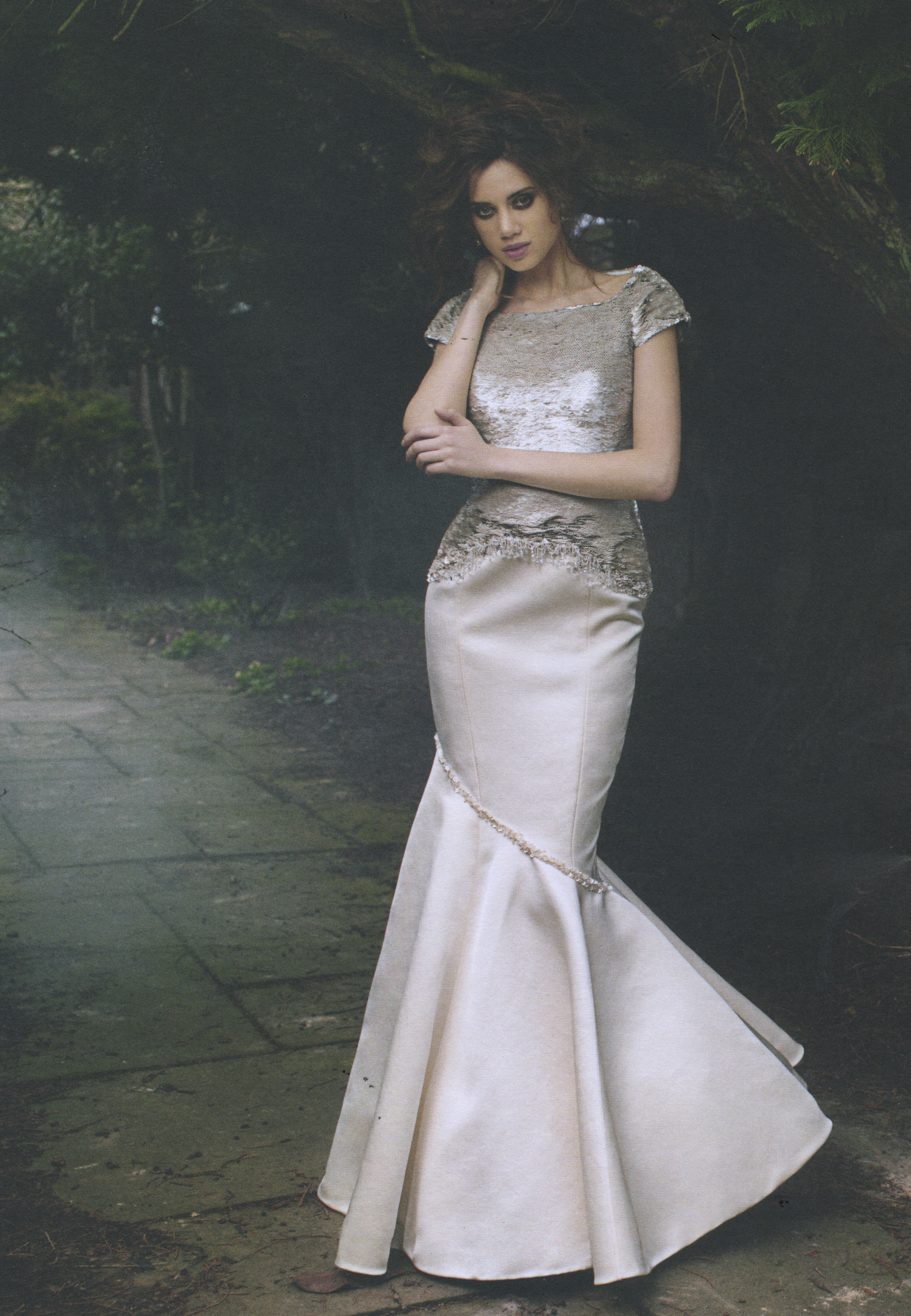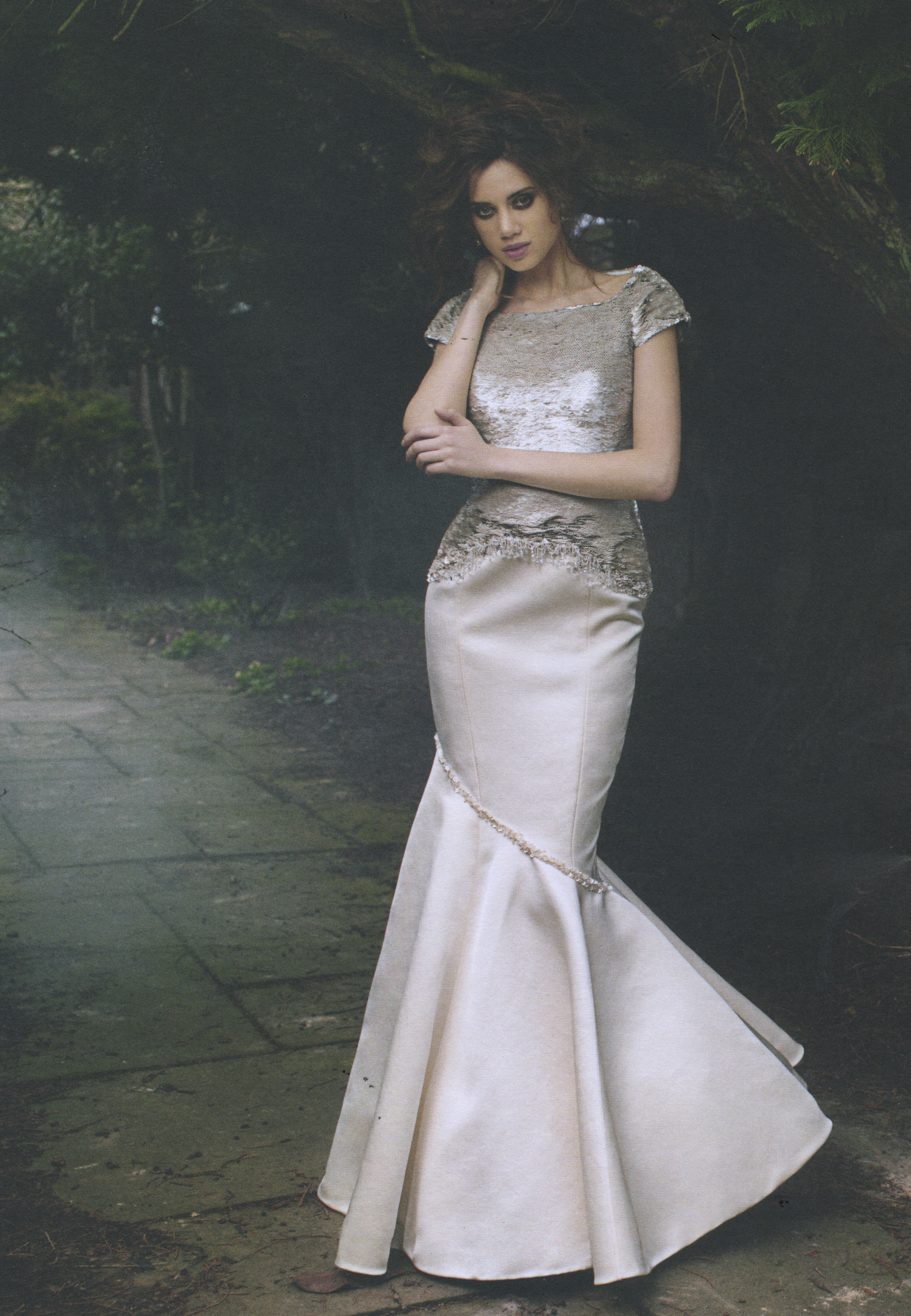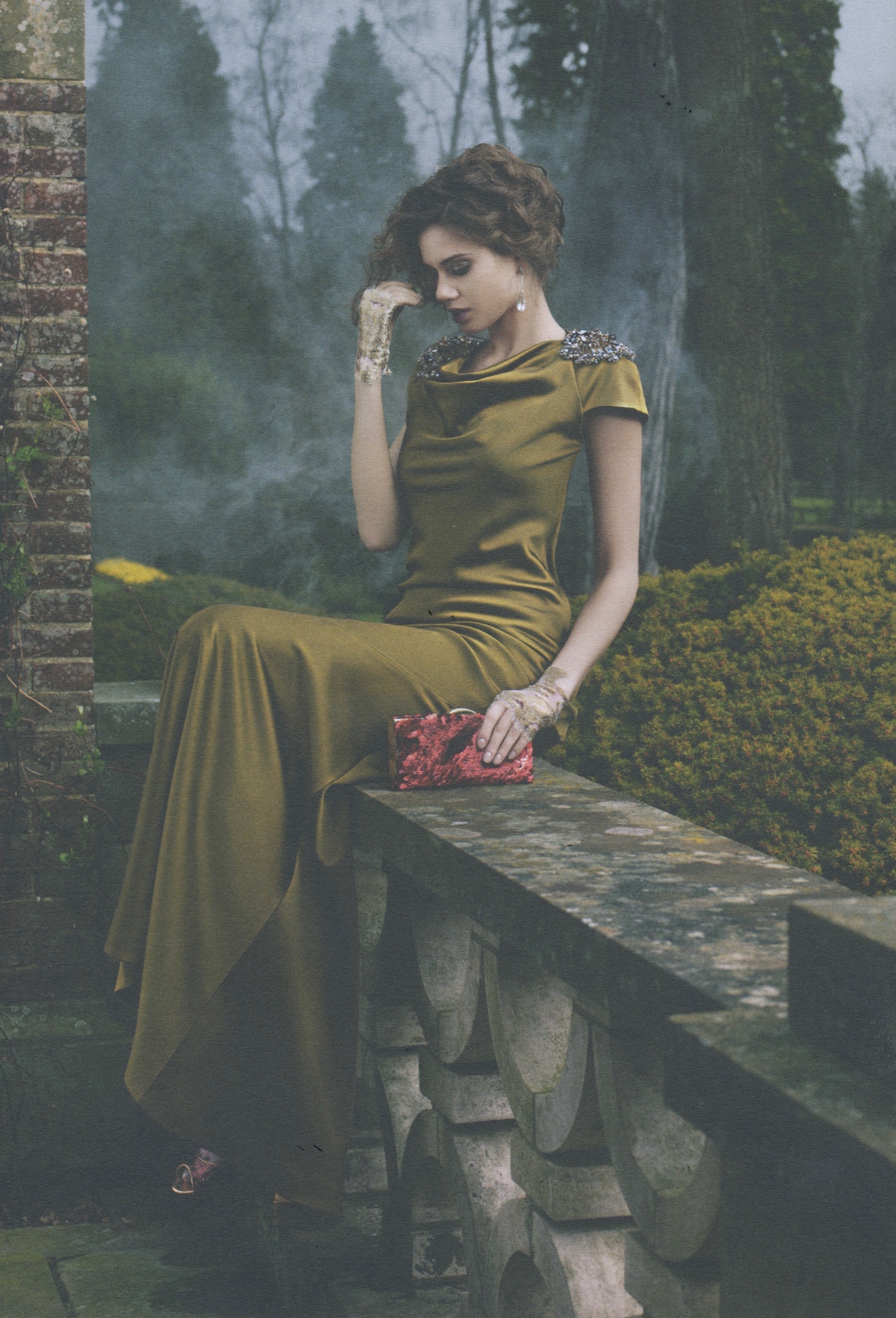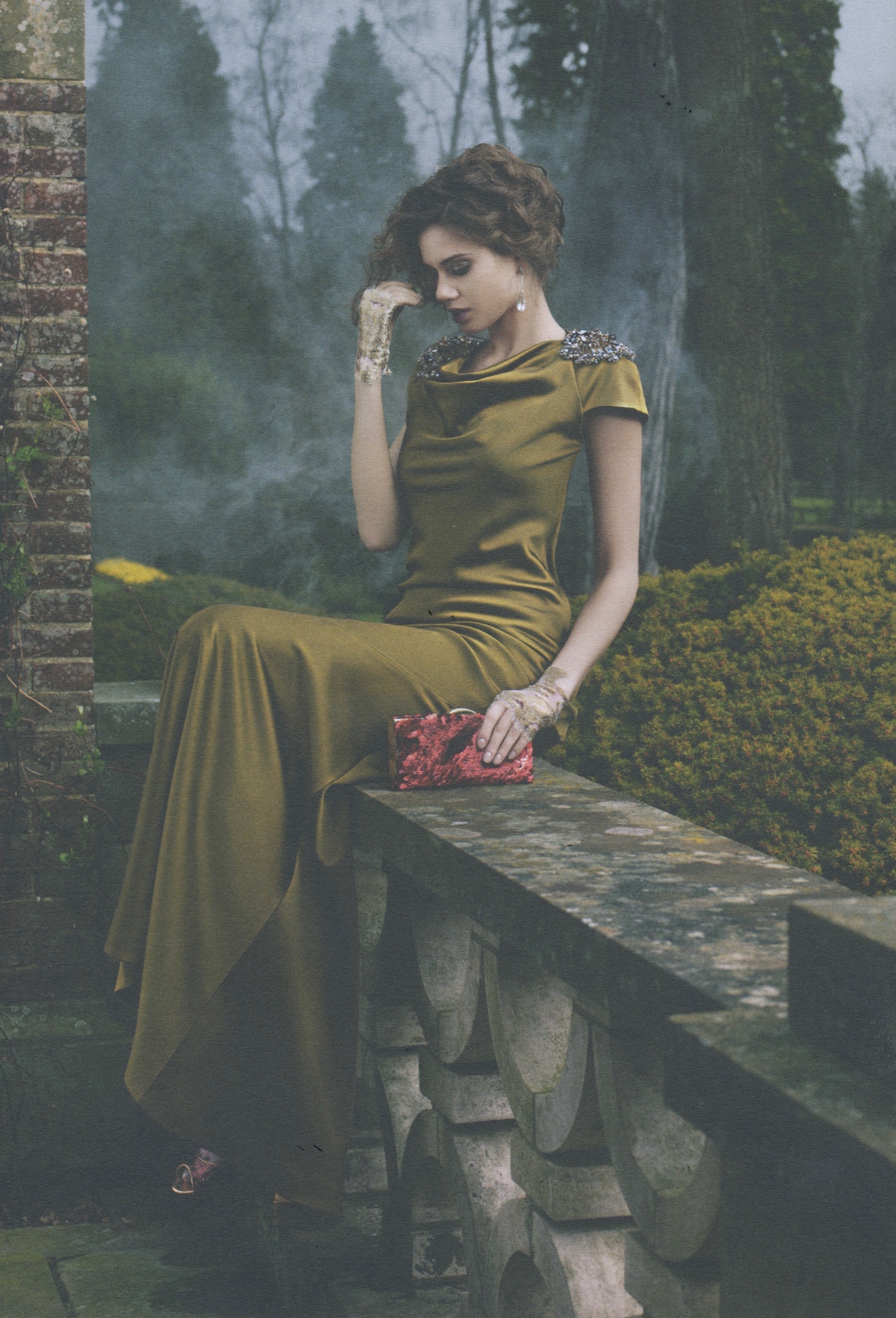 CARLA FERNANDEZ
Collaboration with Mexican fashion designer for 'ReMex' Mexico City regeneration project, sponsored by the British Council.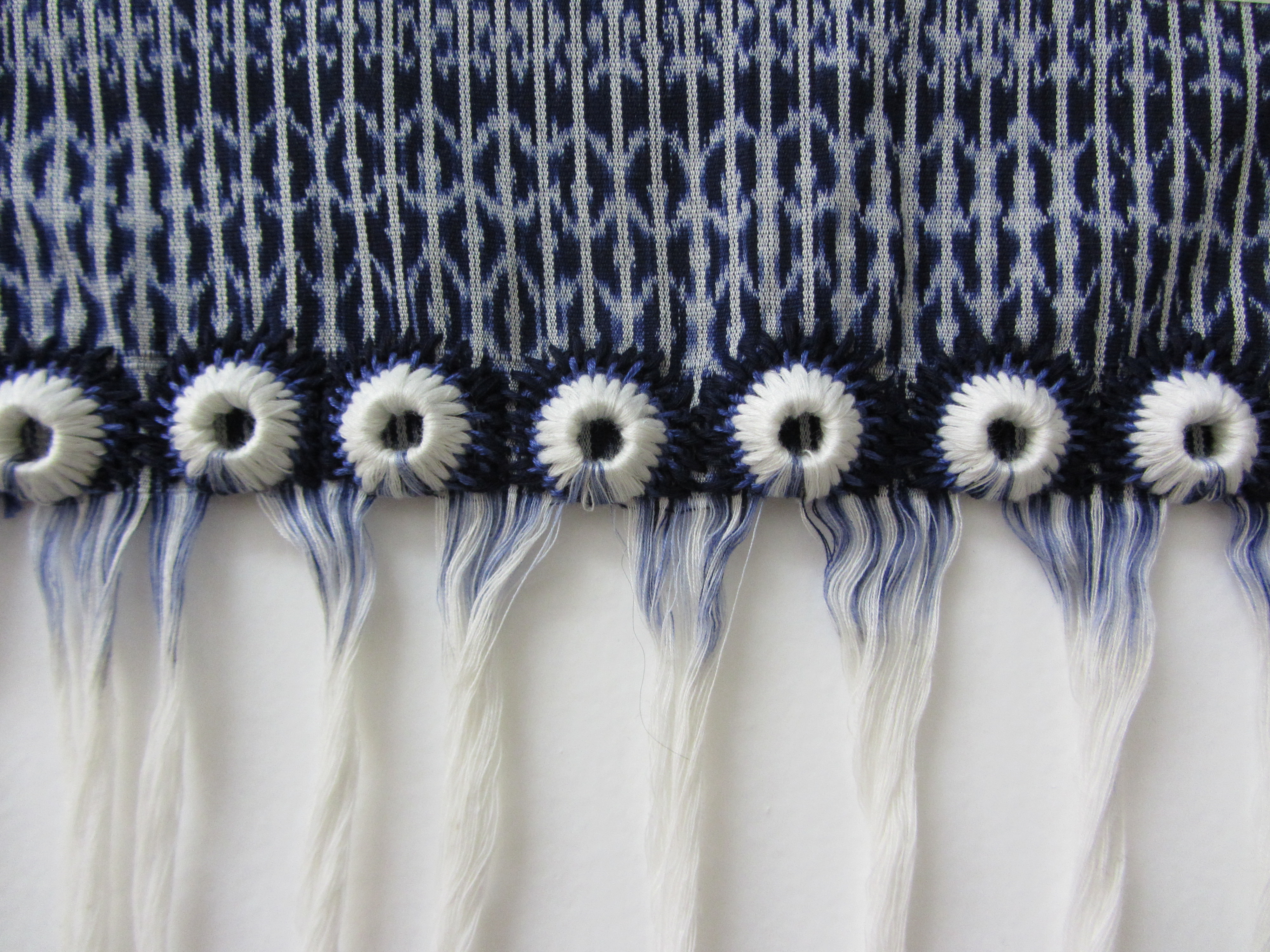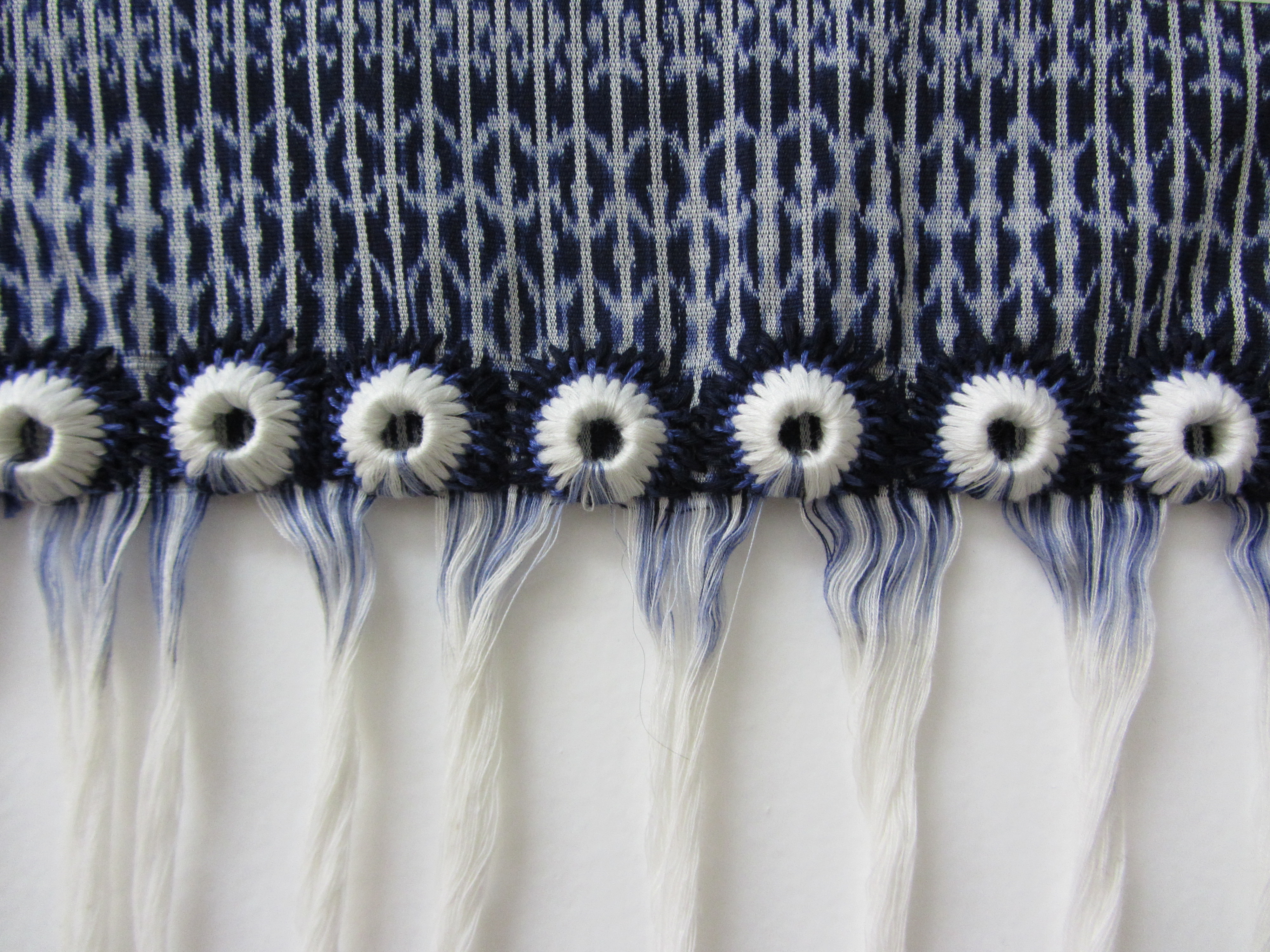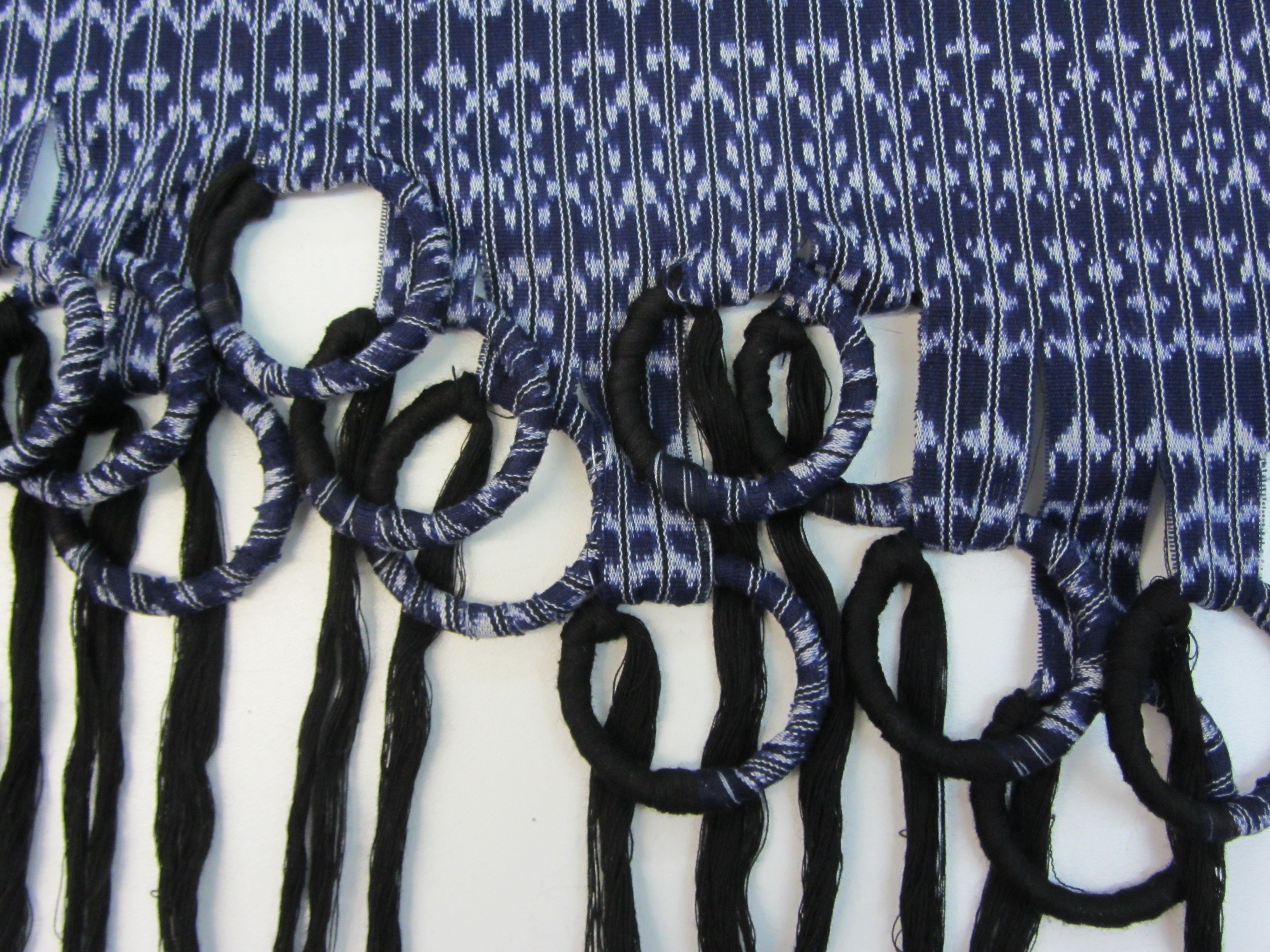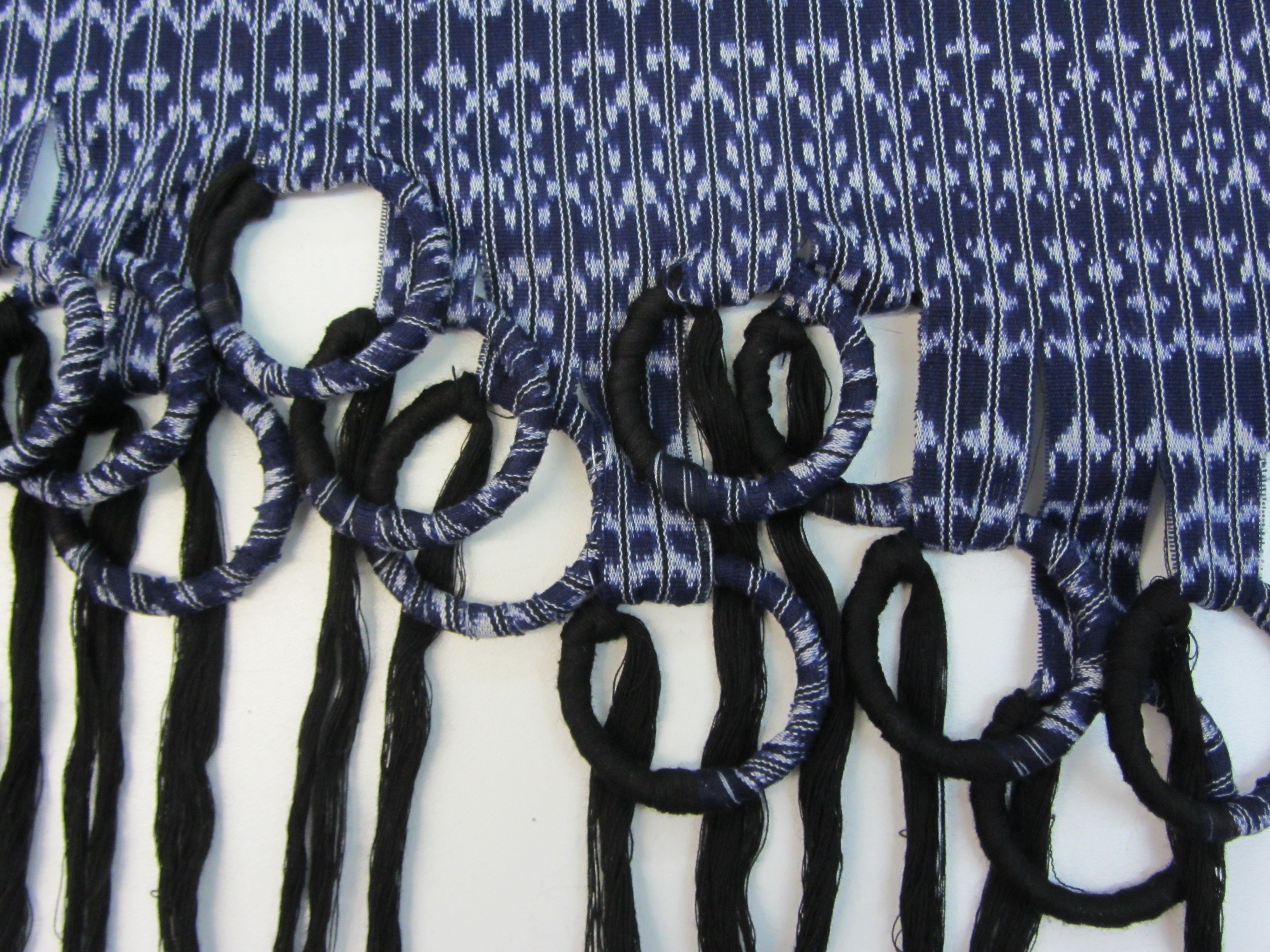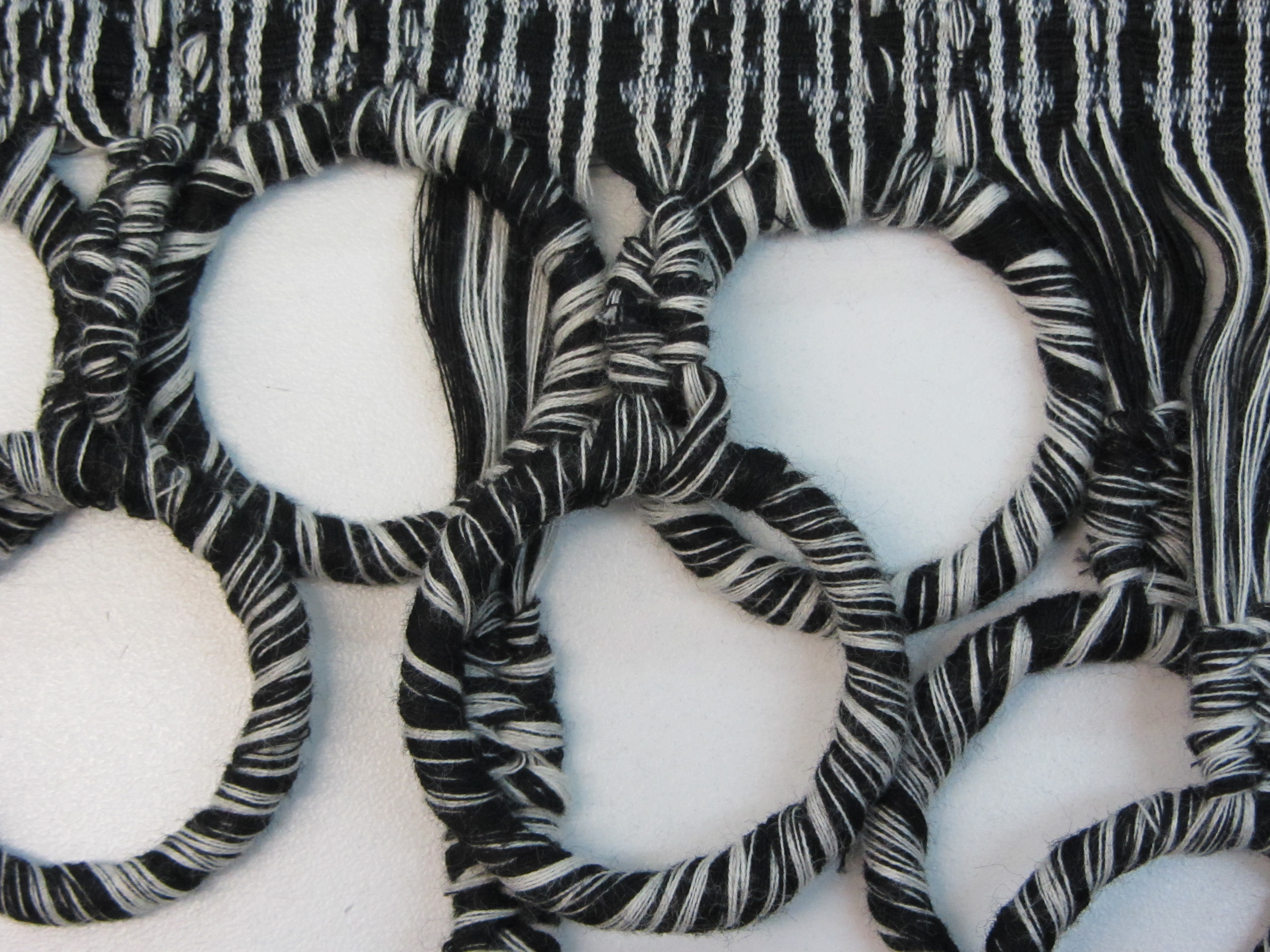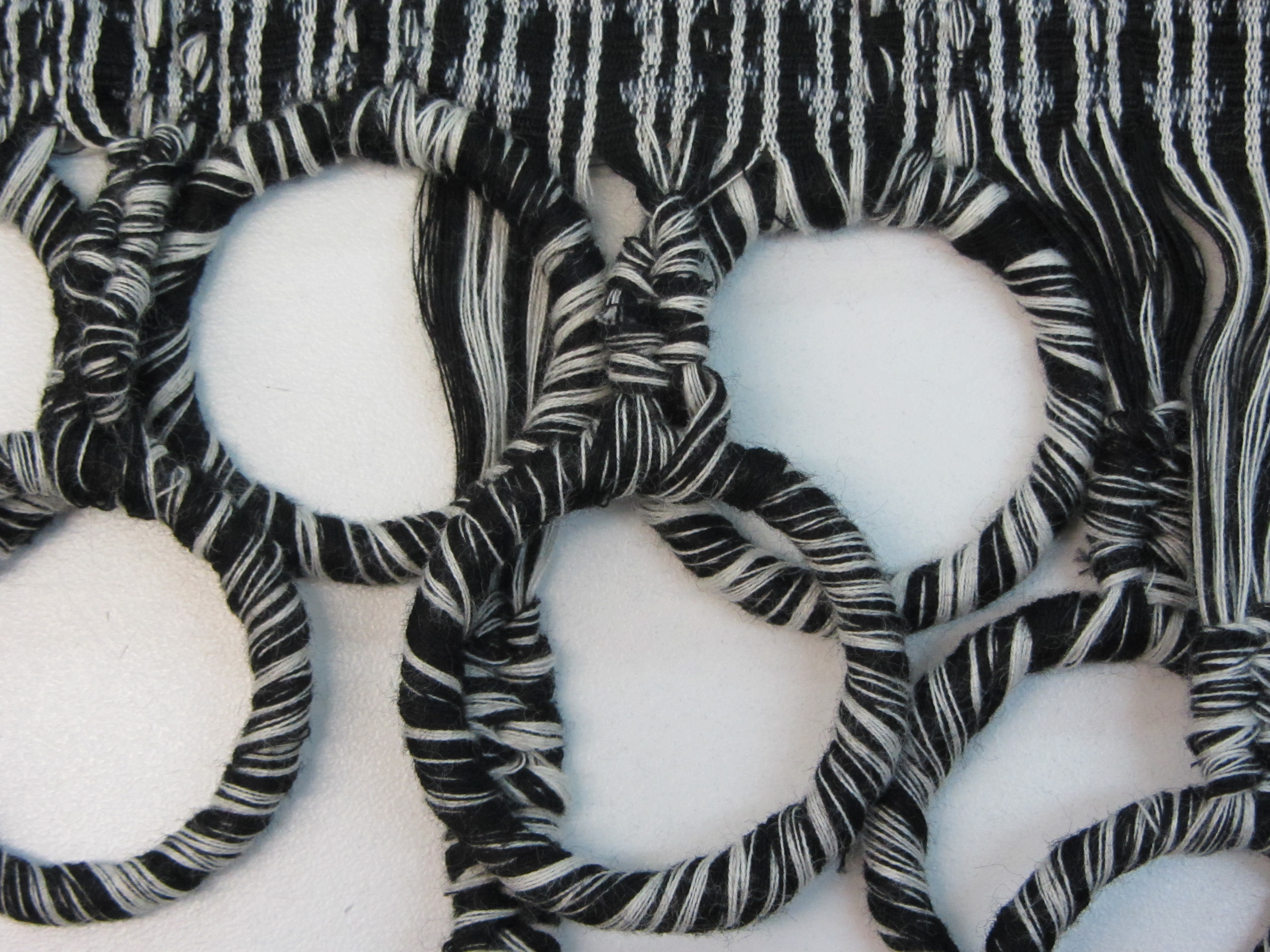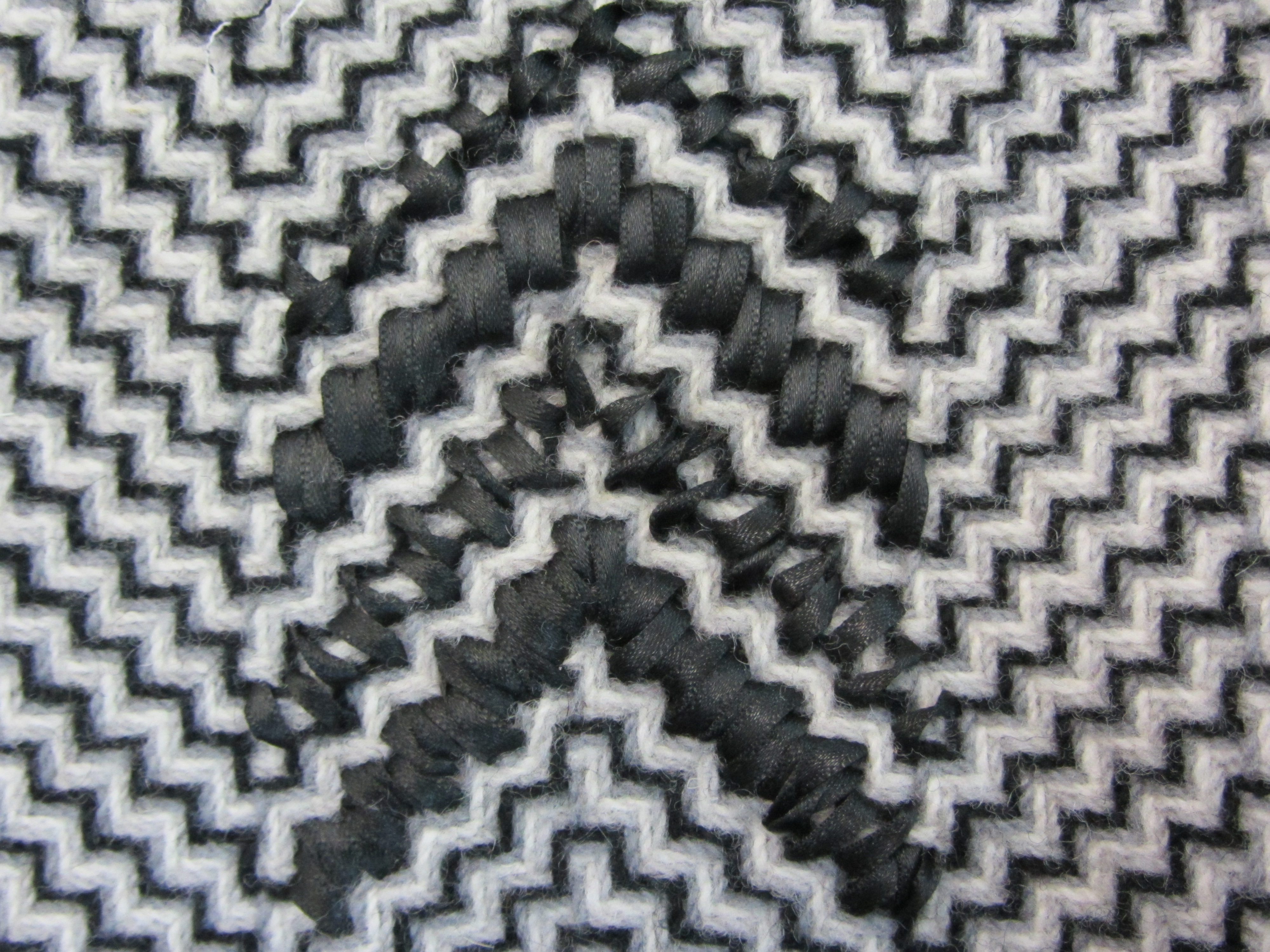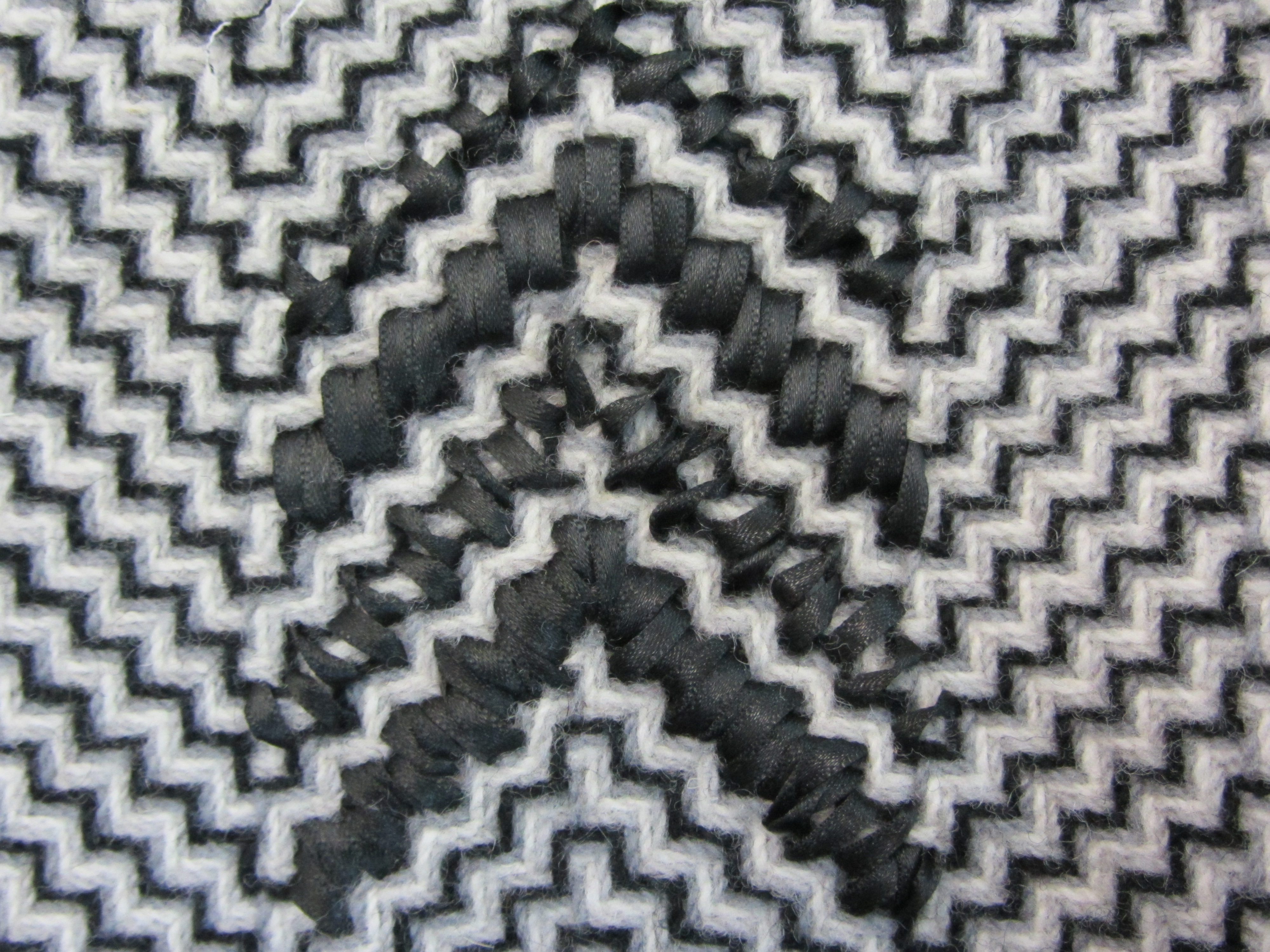 PRINGLE
Hand beading on cashmere for Pringle AW11 collection.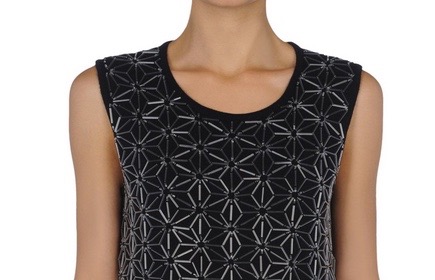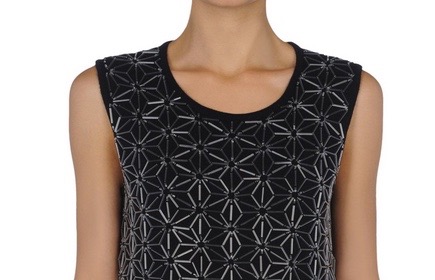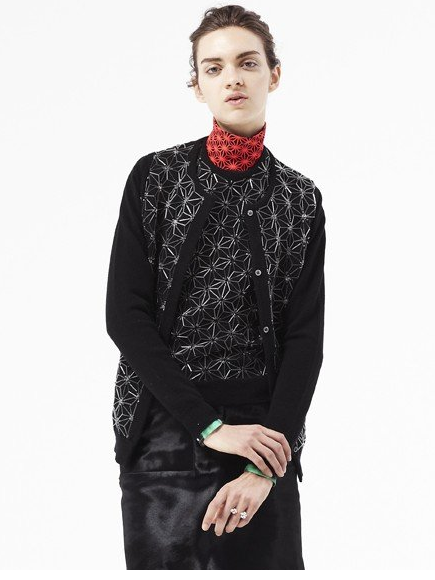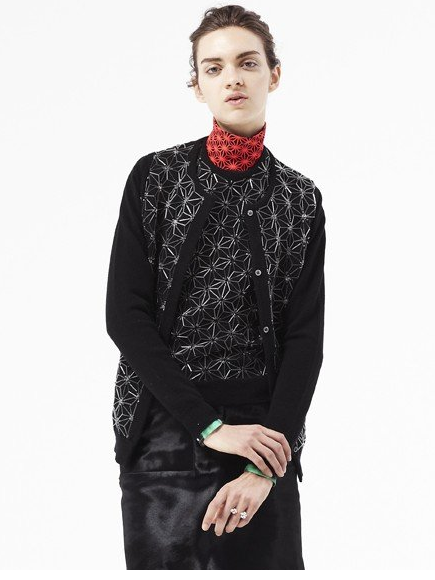 T. LIPOP
Mexican imagery was the inspiration for the embroidery that features on the garments for this London Fashion Week SS12 menswear collection.