SELF INITIATED
Exhibited at Maison D'Exception as part of Première Vision. My most current work was chosen as the front cover for their daily newspaper.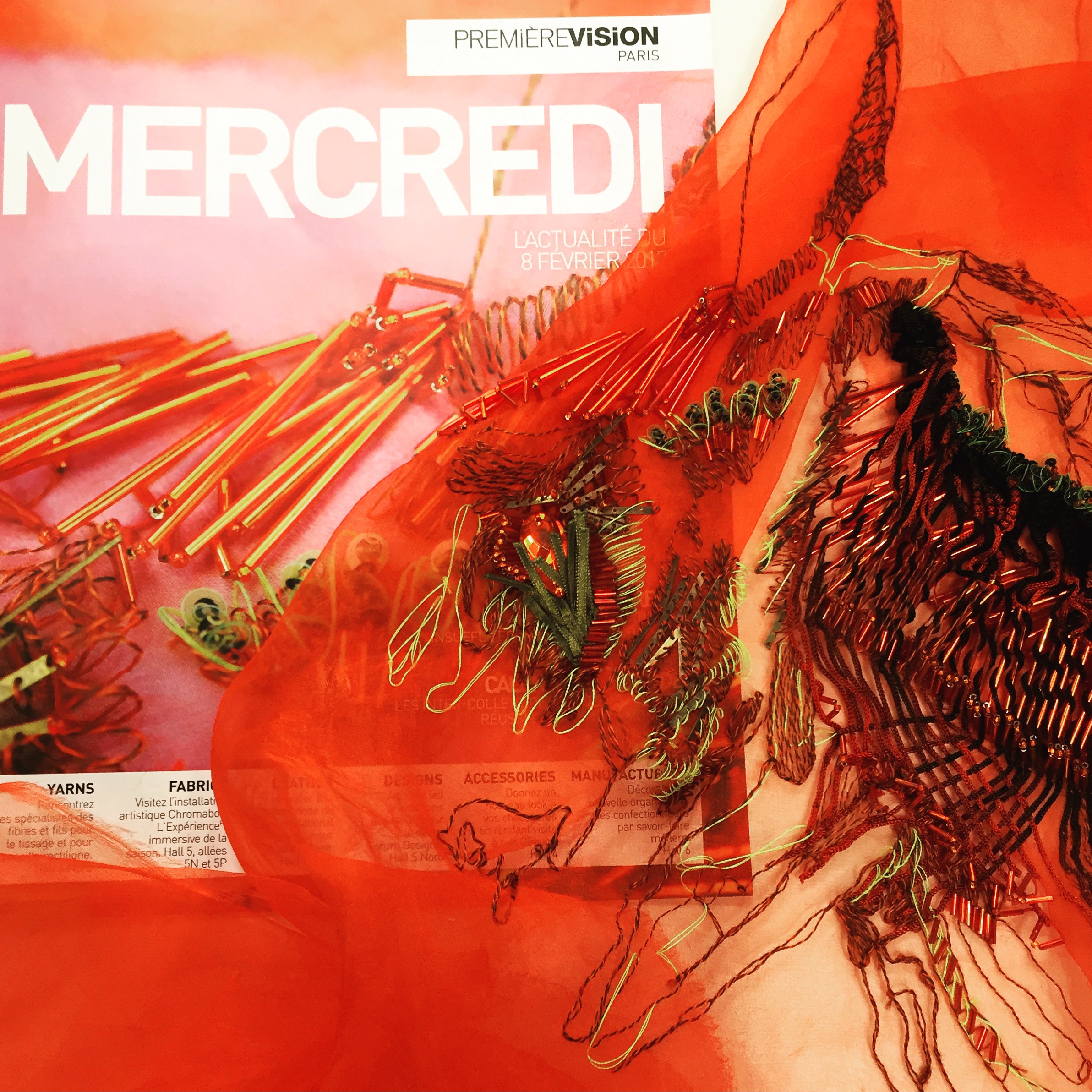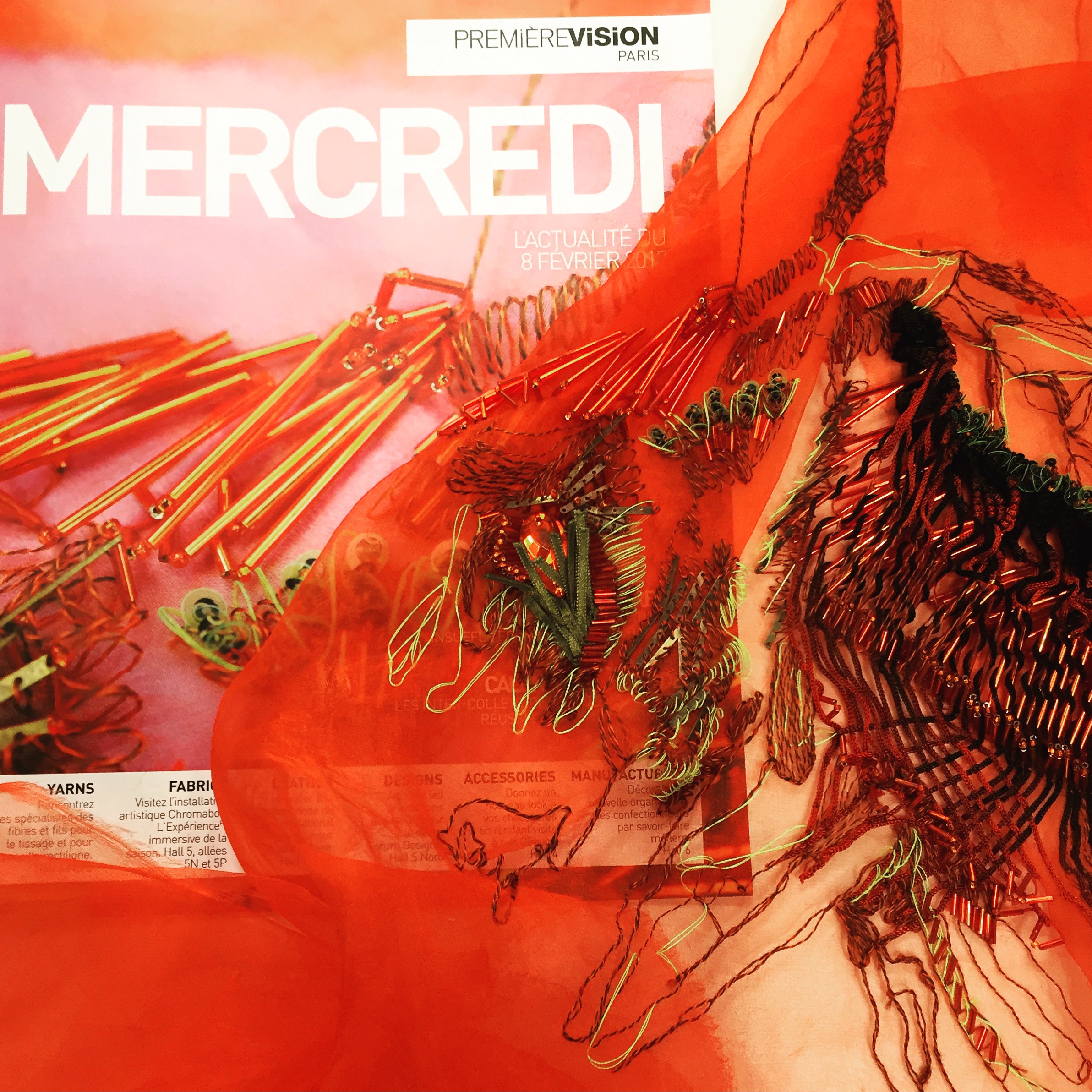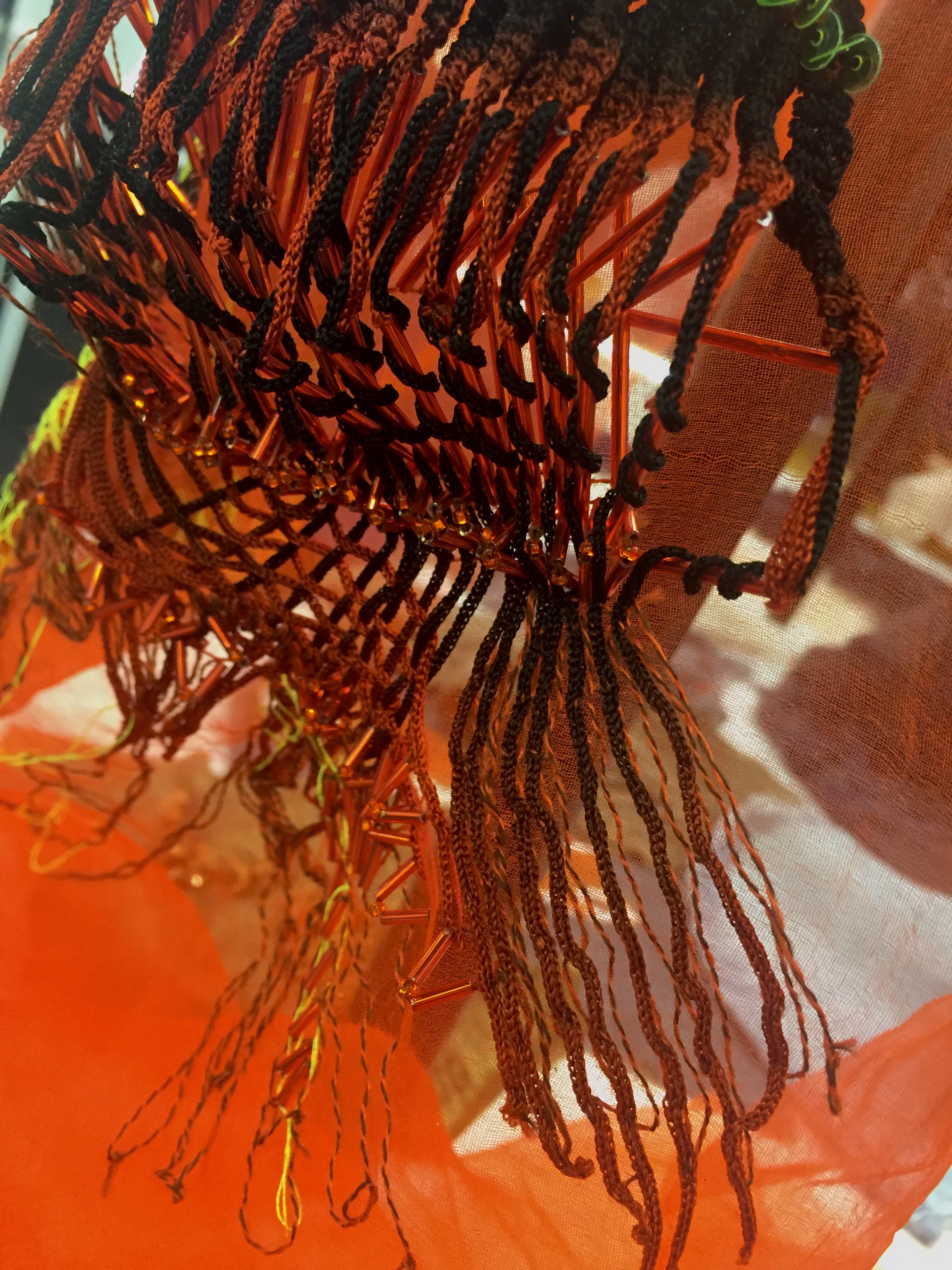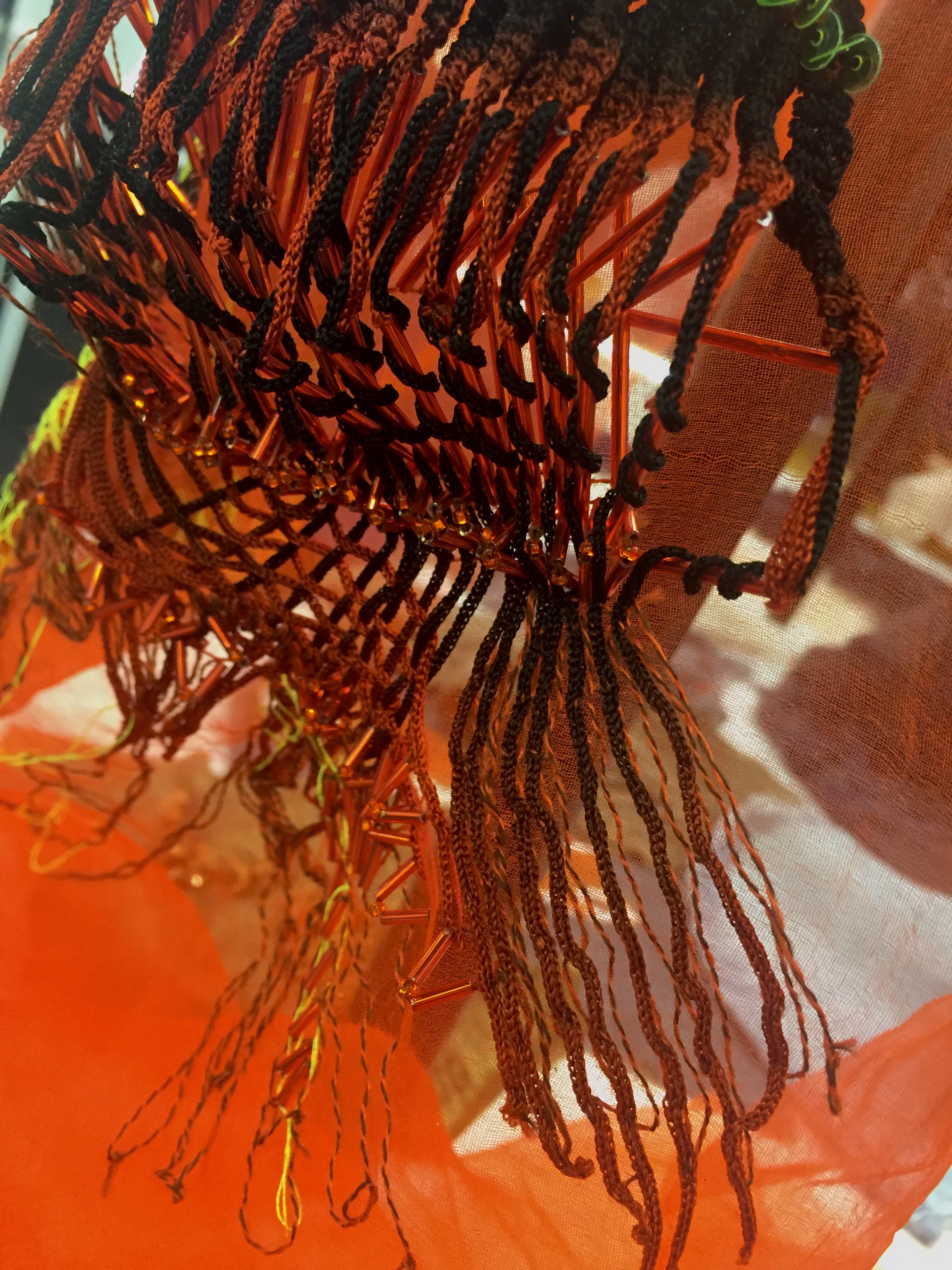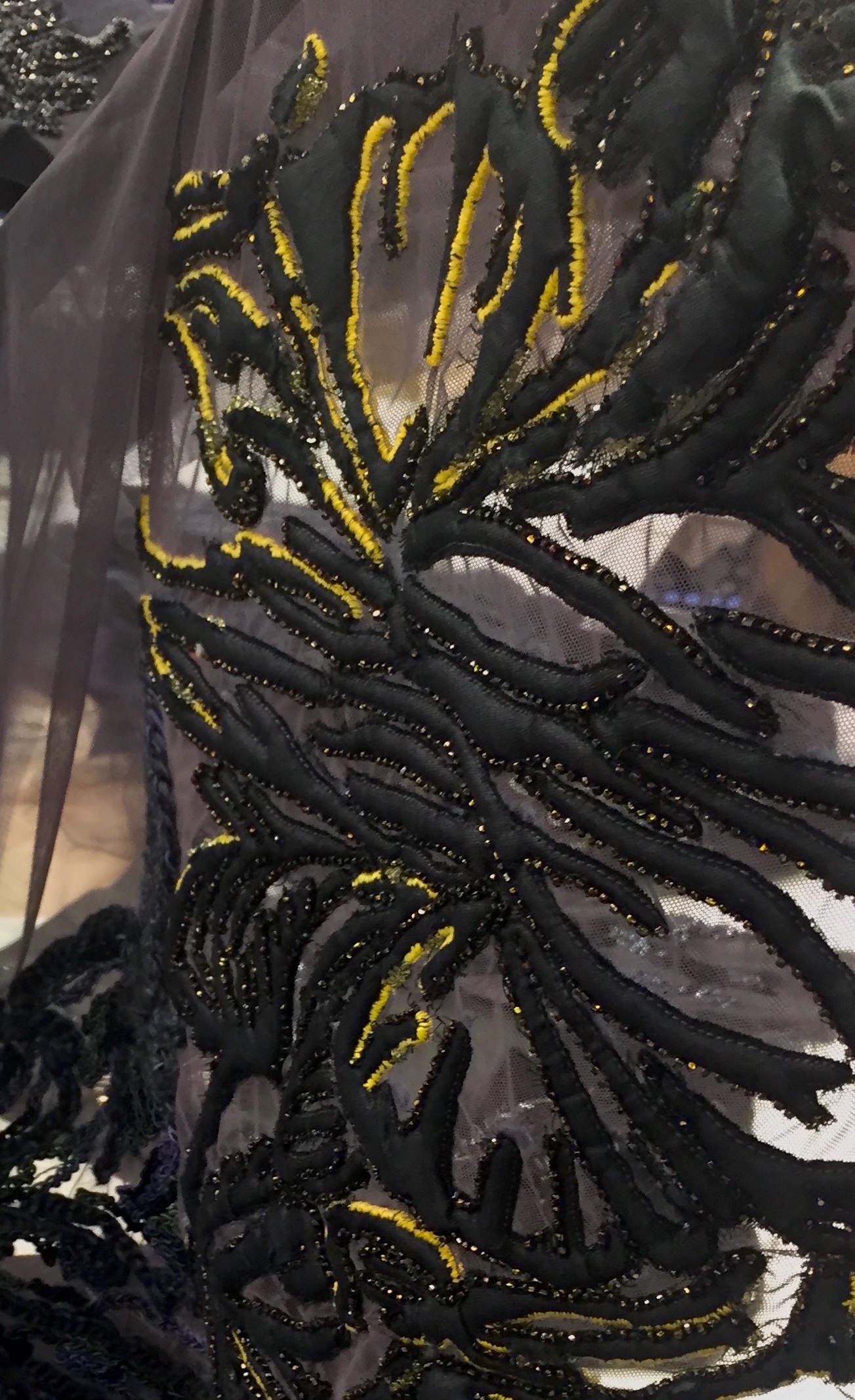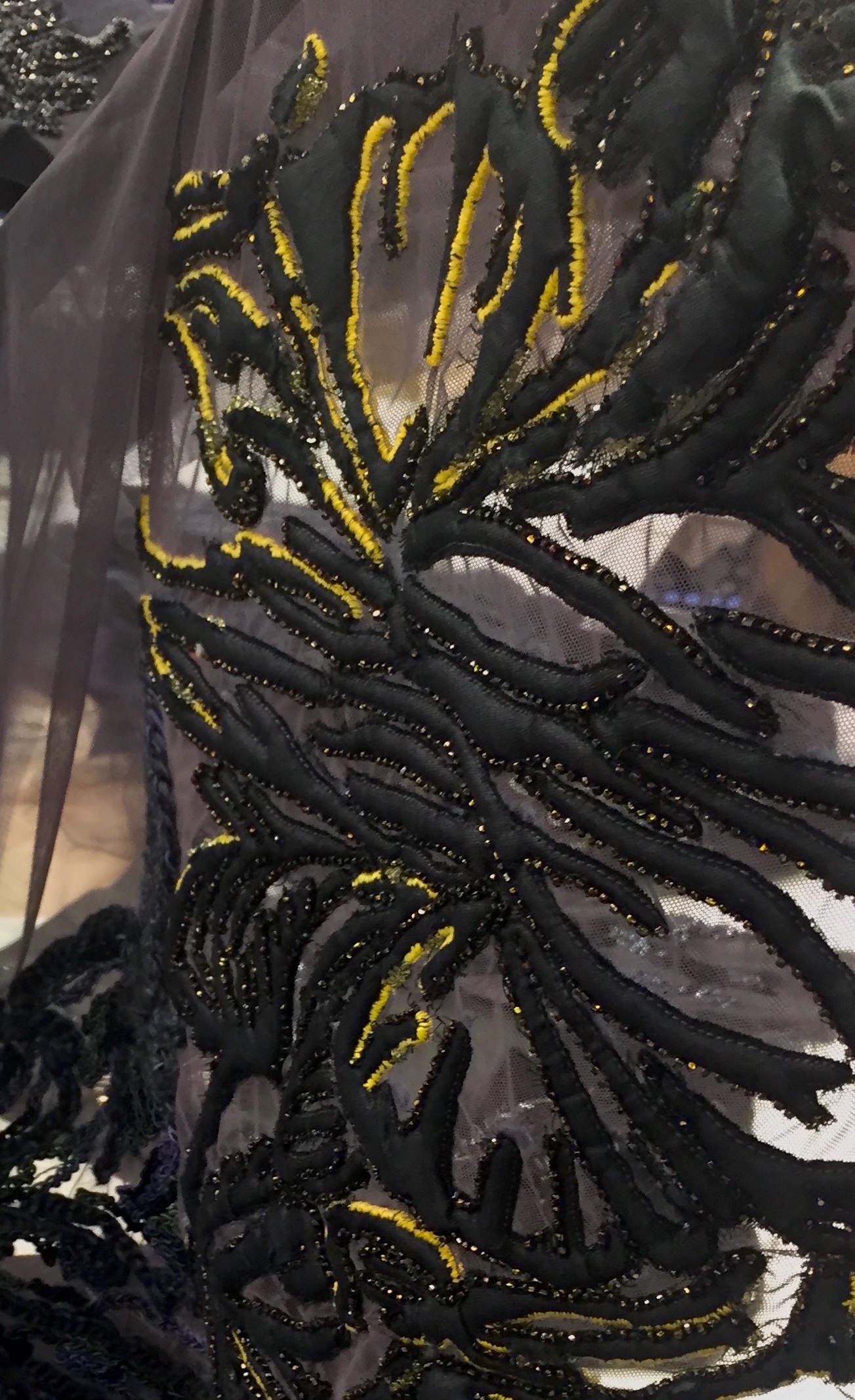 MA RCA TEXTILES
Human body forms, muscle formation and skin scarification provided stimuli for sumptuous hand and machine embroidery for couture with elaborate beading, including own handmade glass beads.
Final project sponsored by Swarovski Elements won both the RCA Swarovski Student Prize 2011 and WGSN Global Fashion Swarovski Student Award 2011 in New York.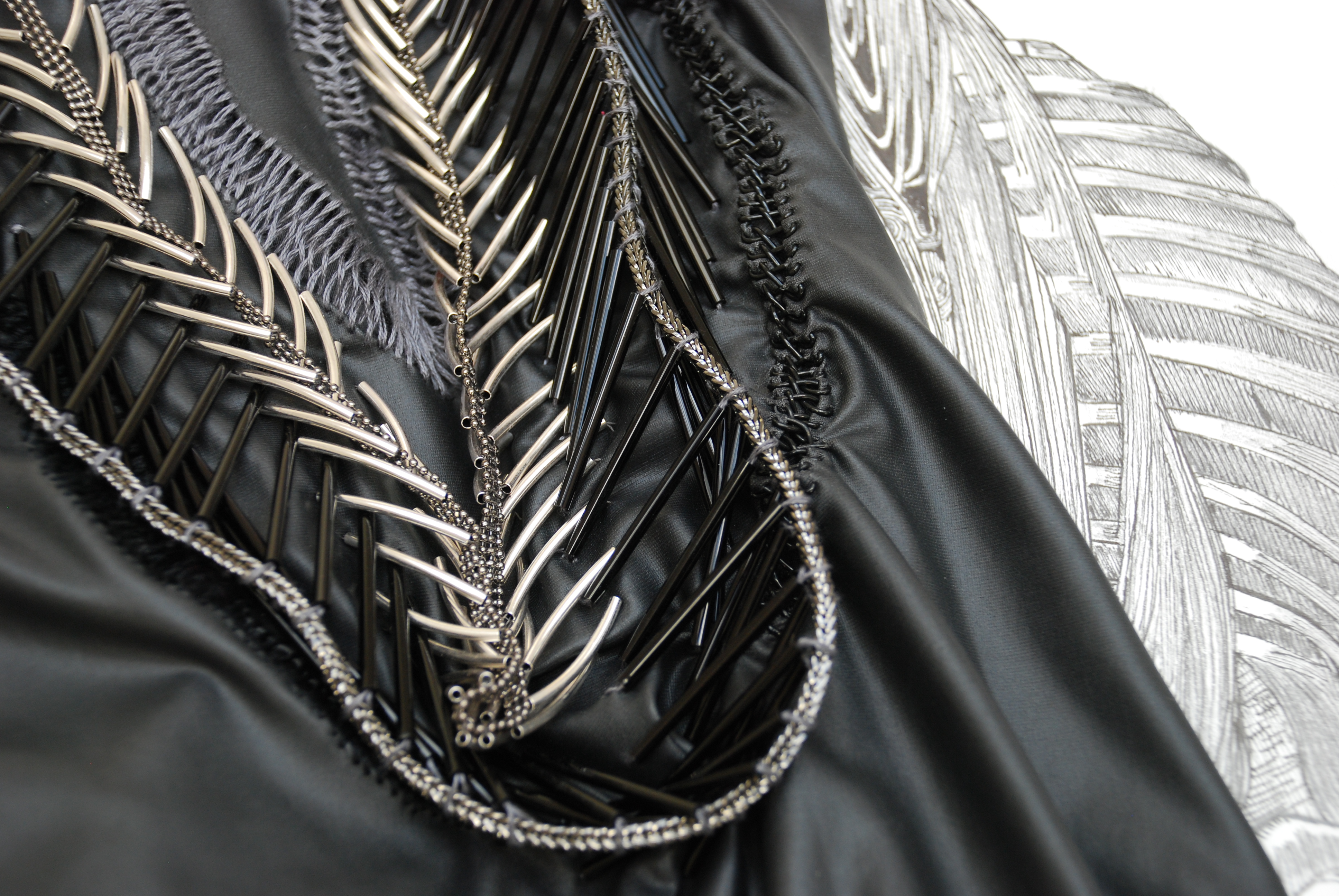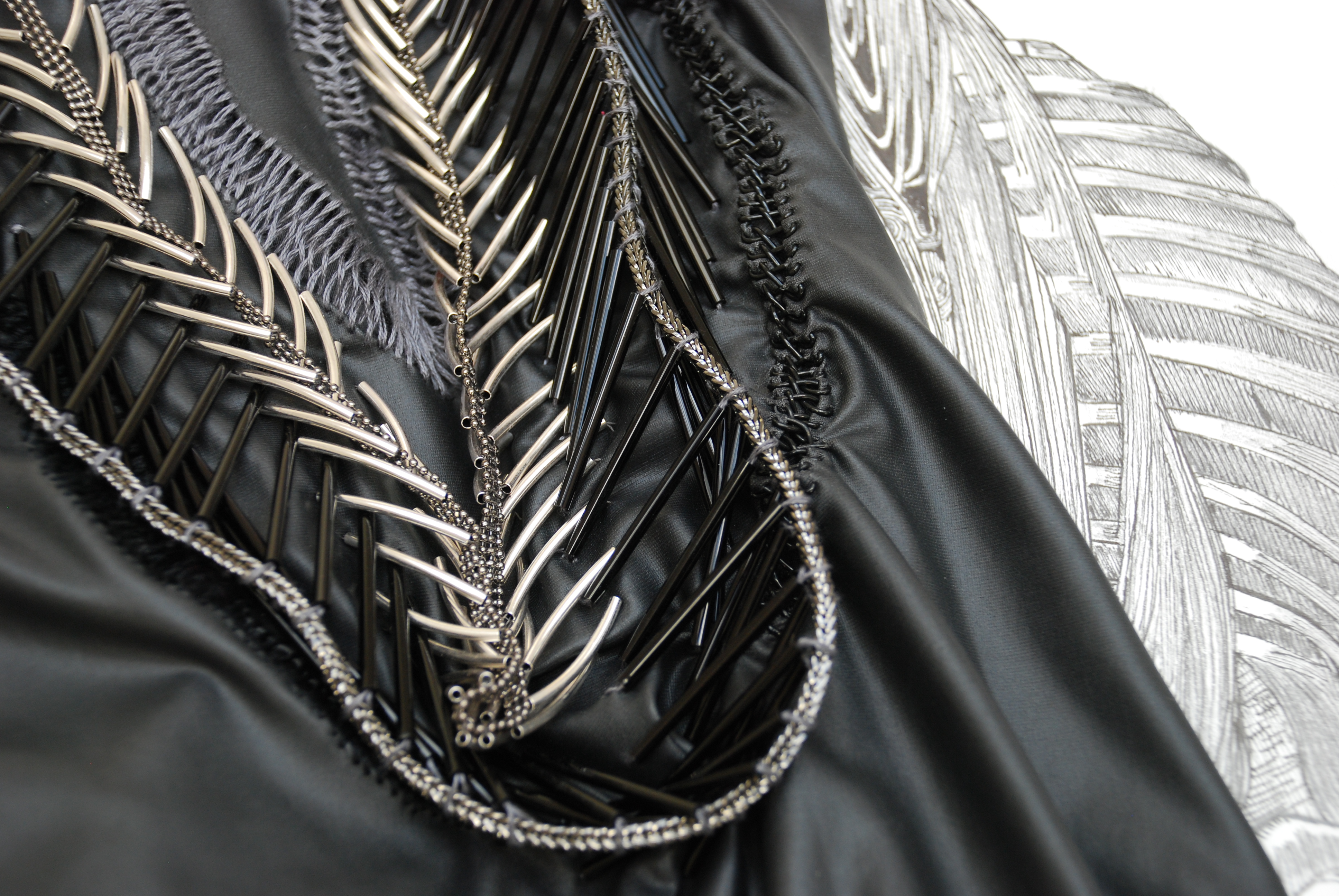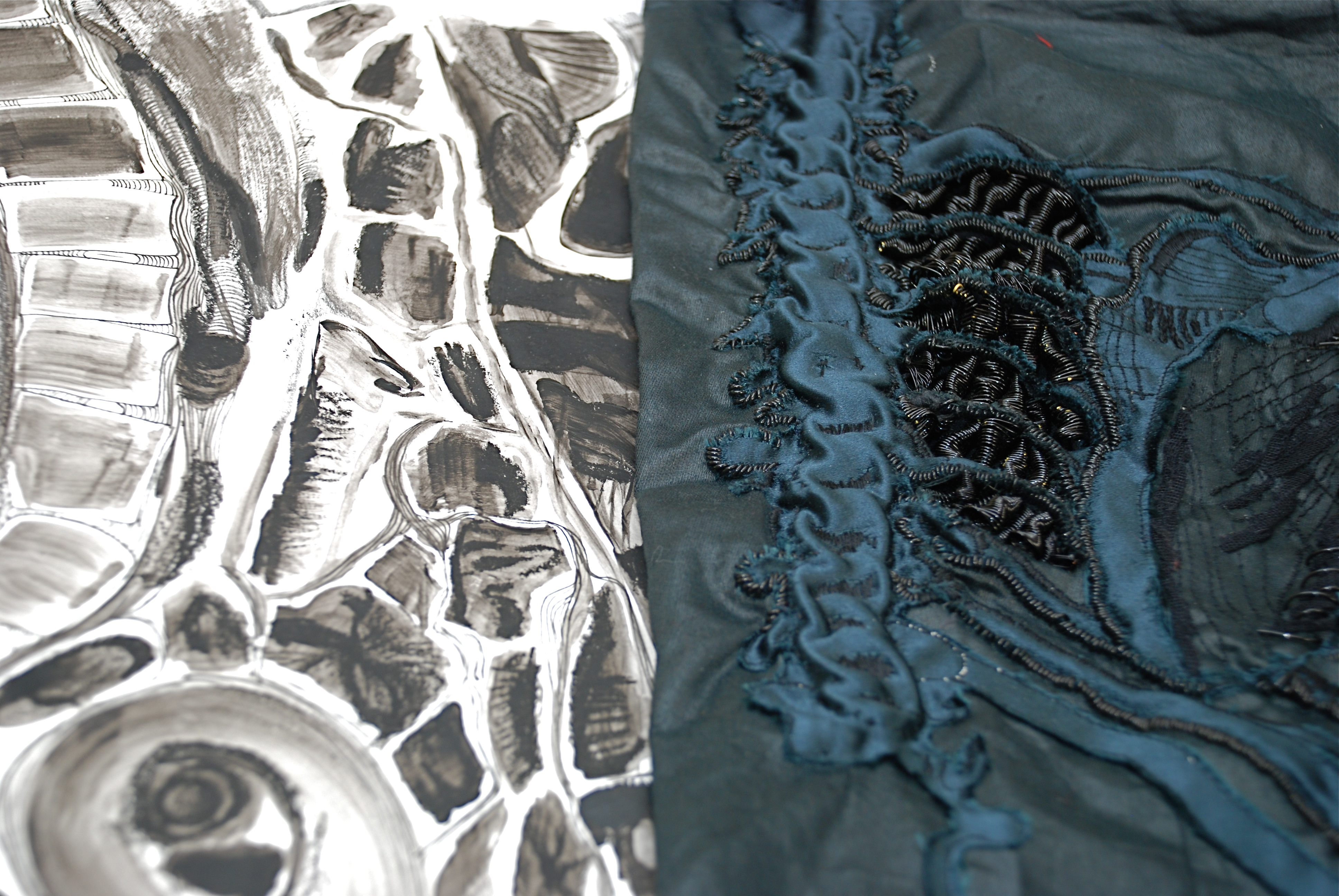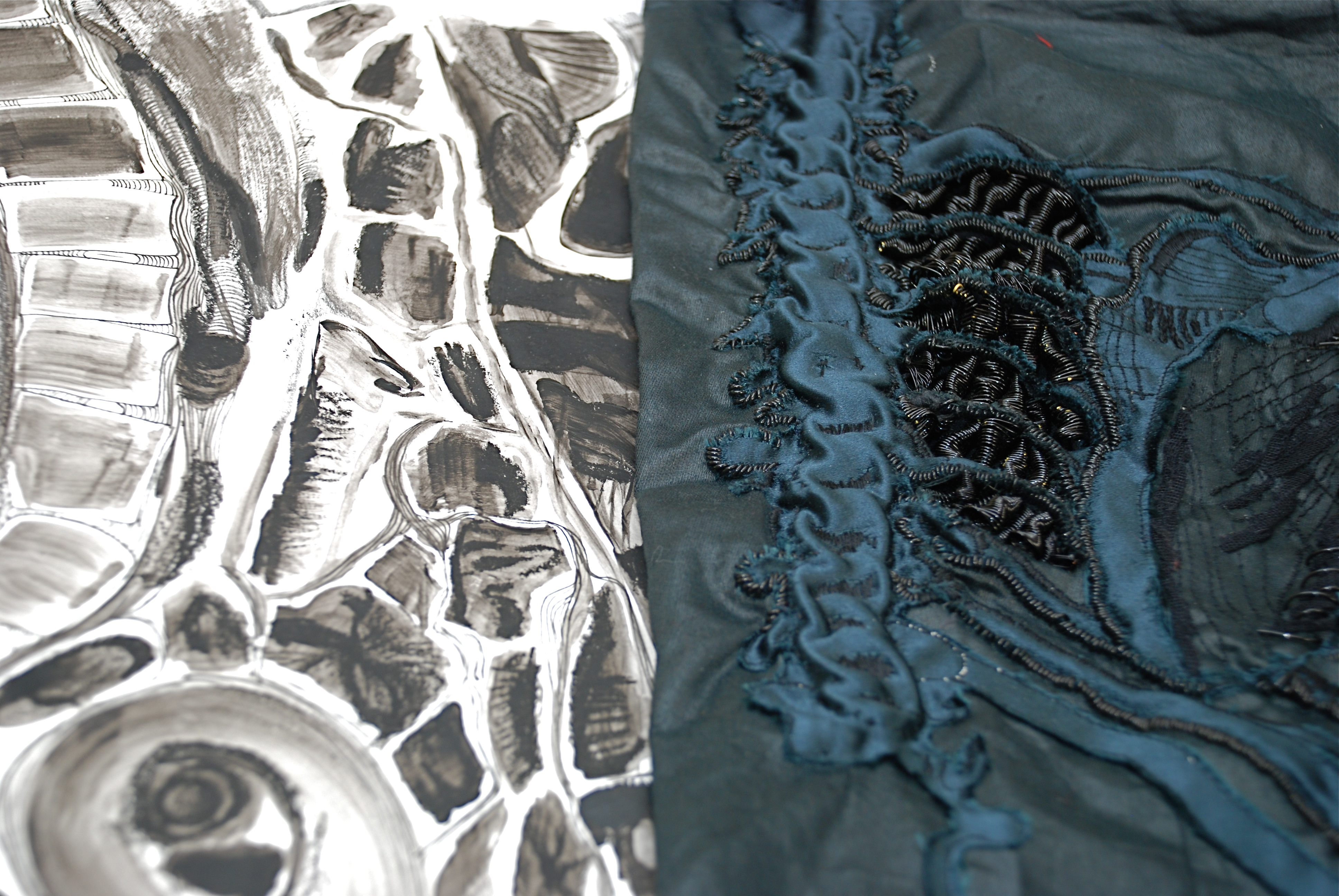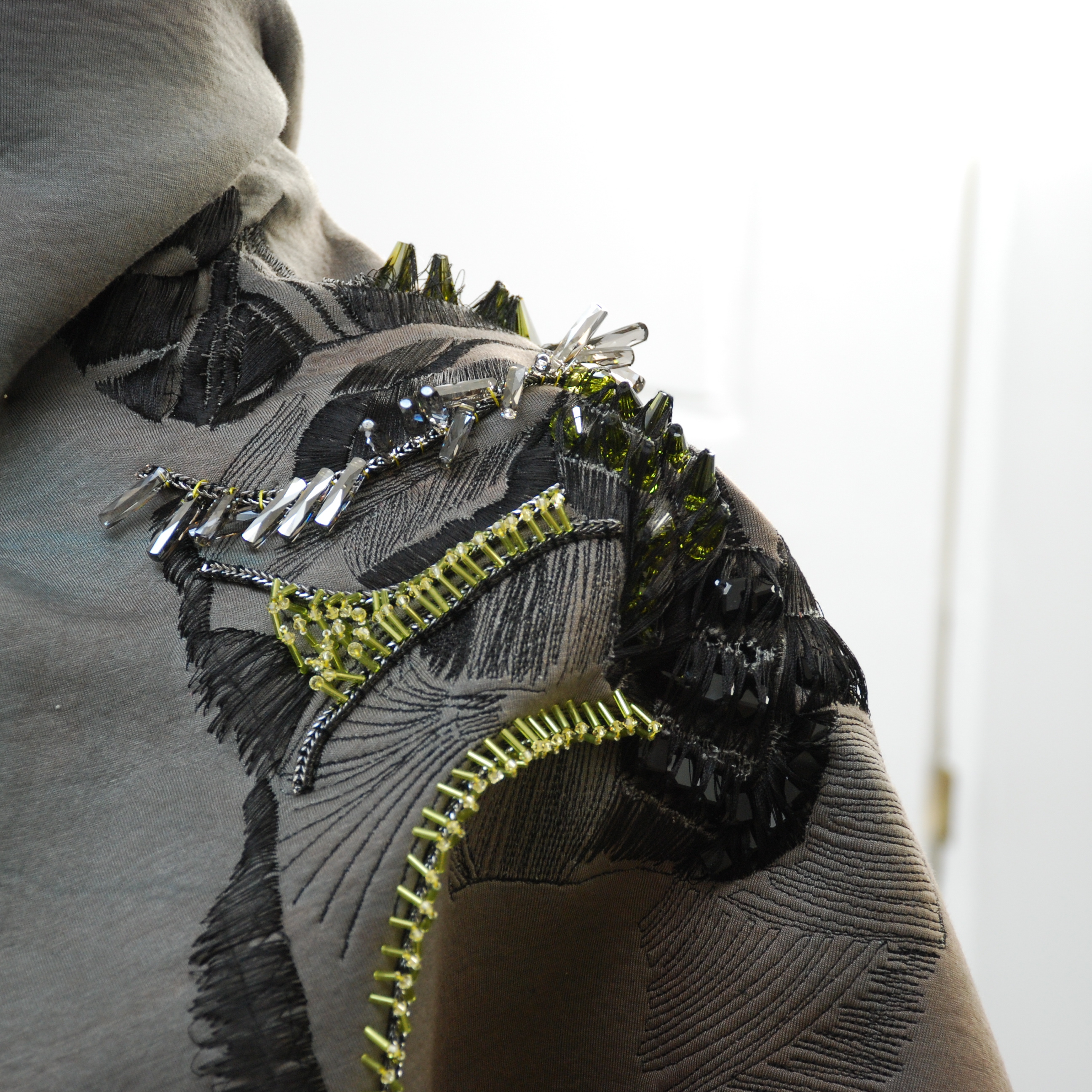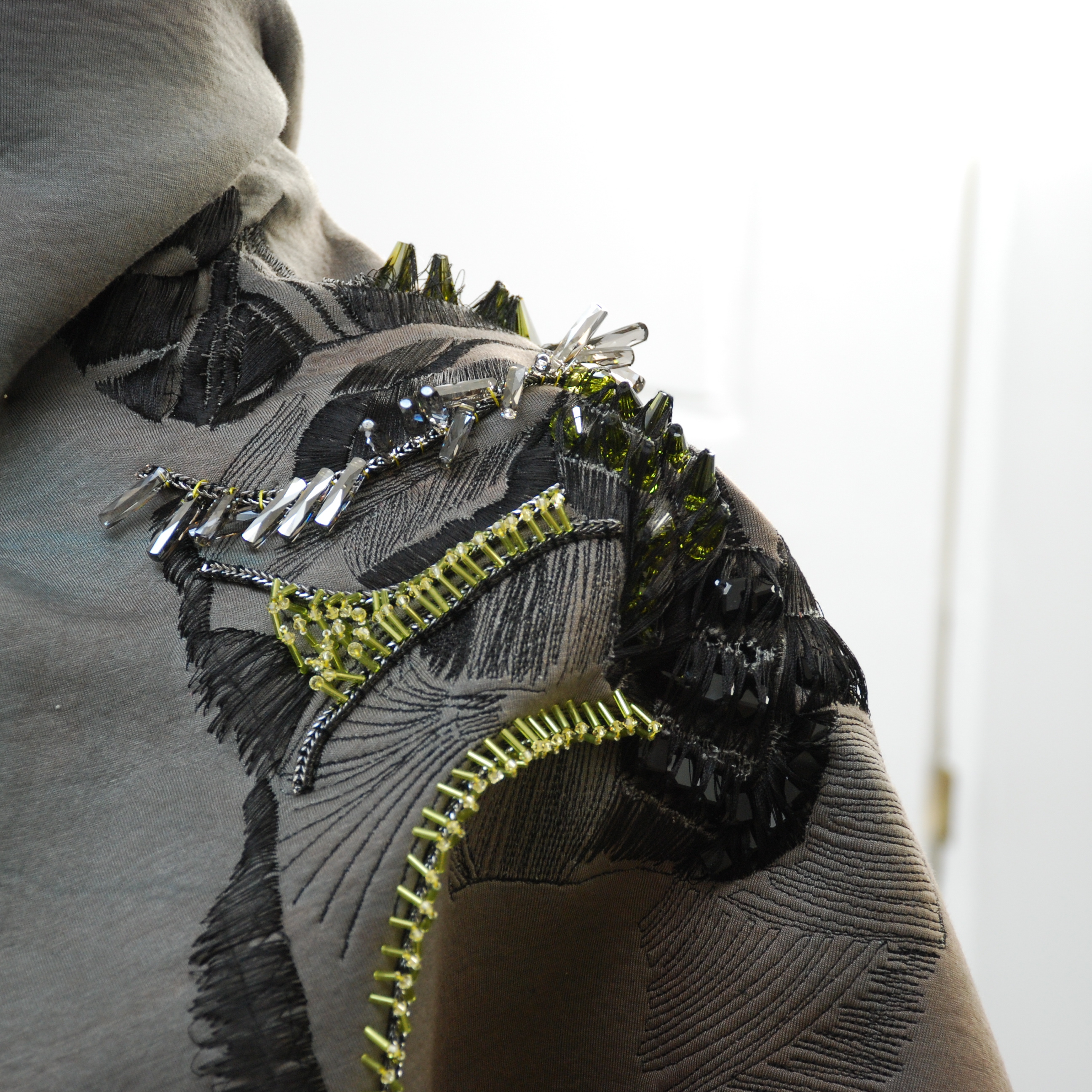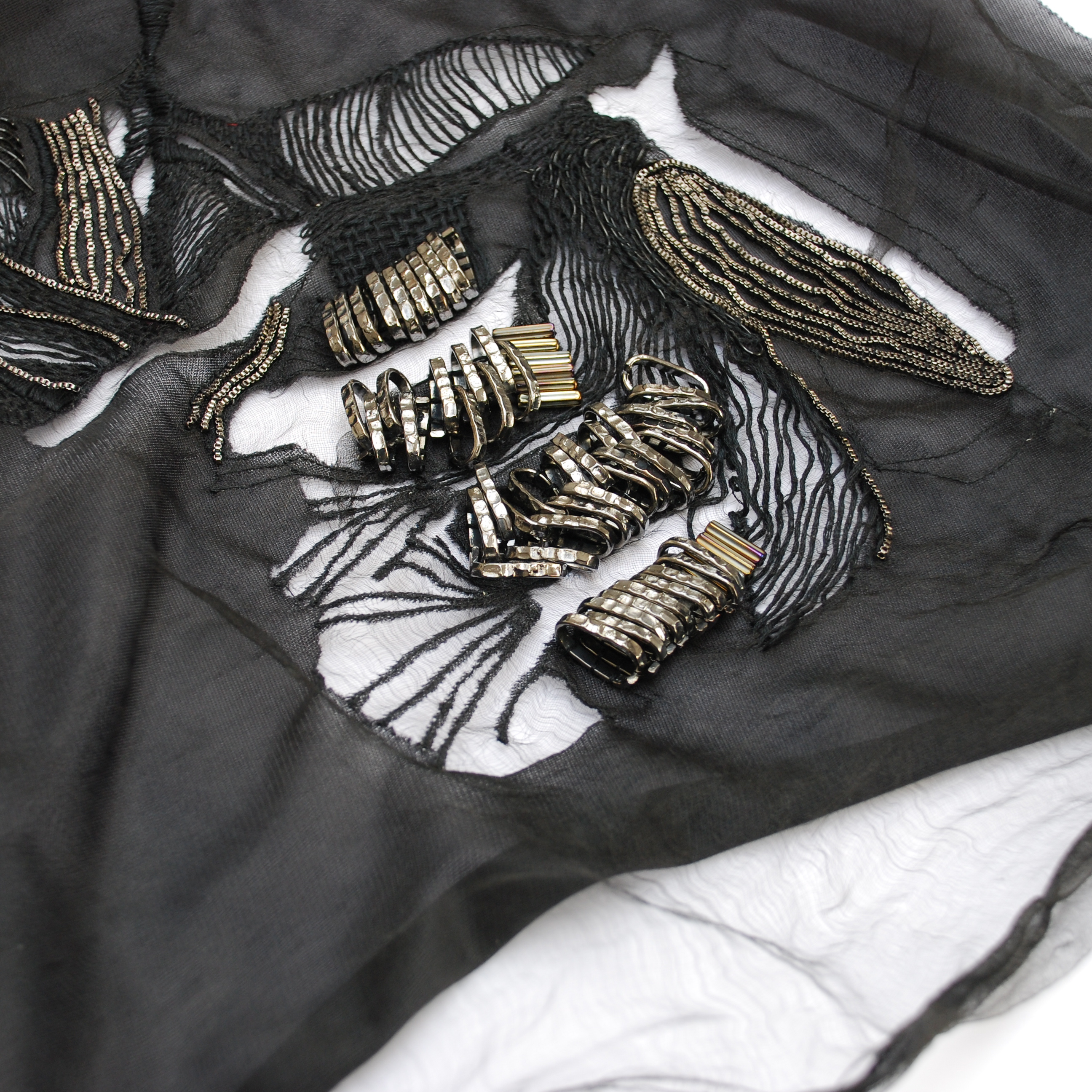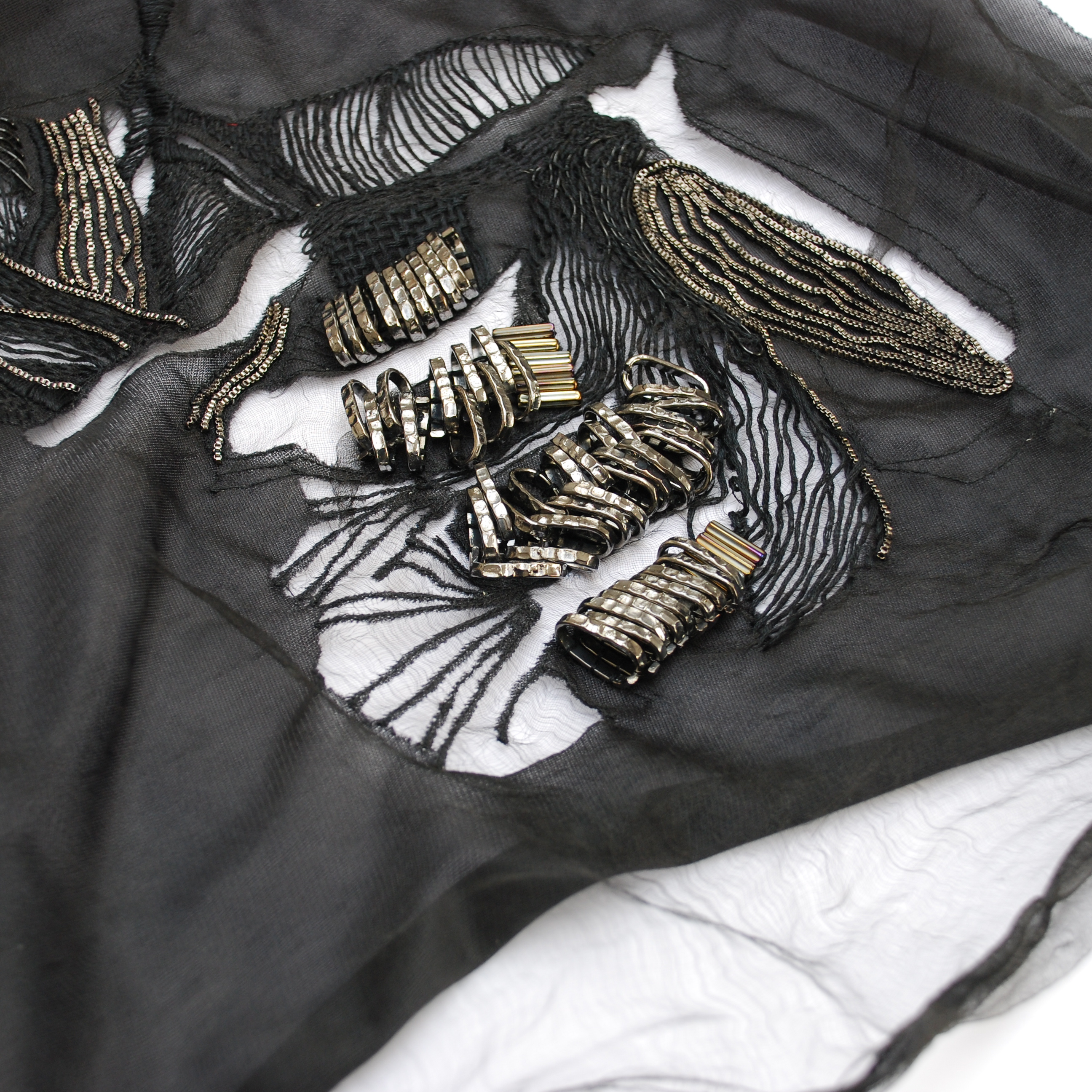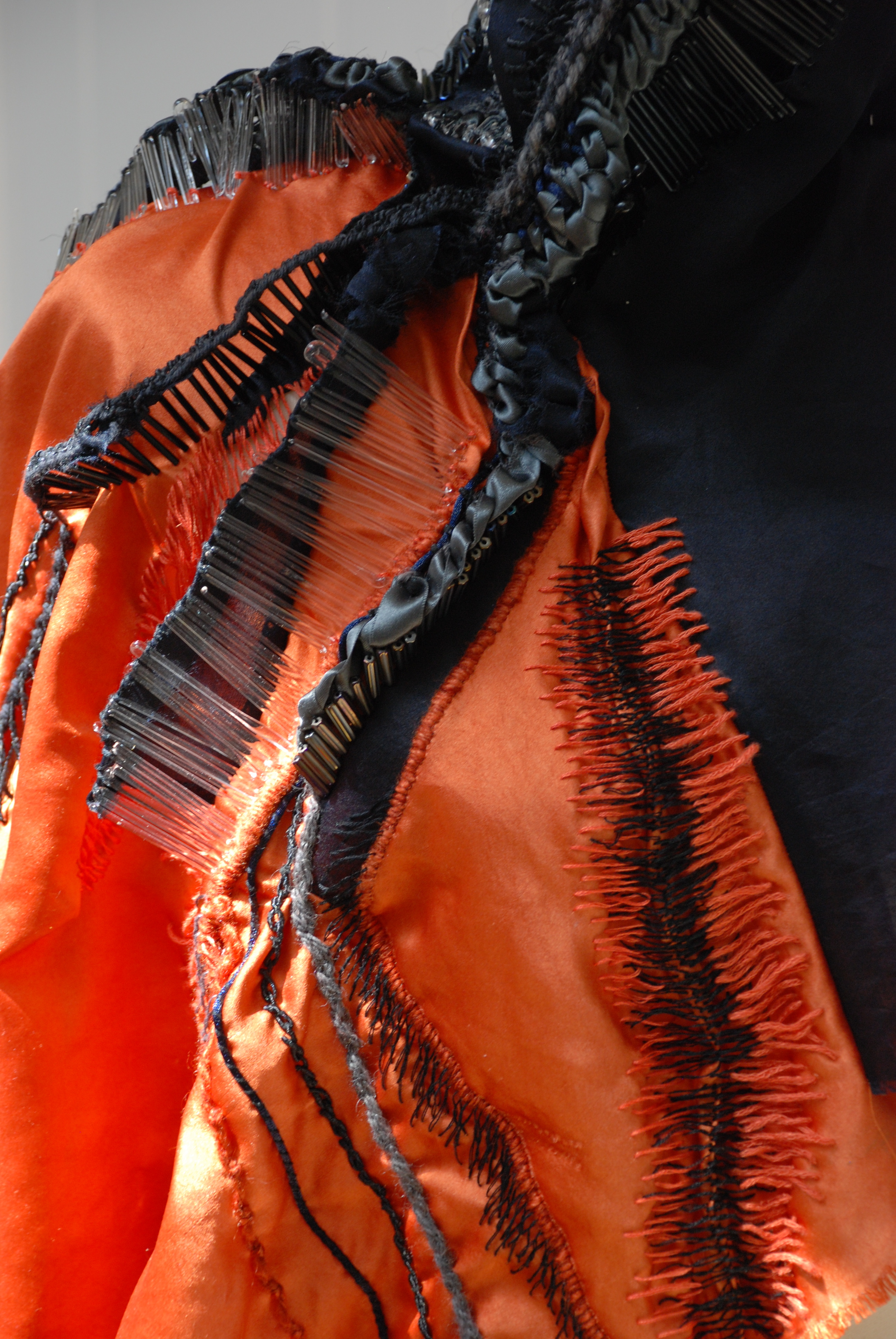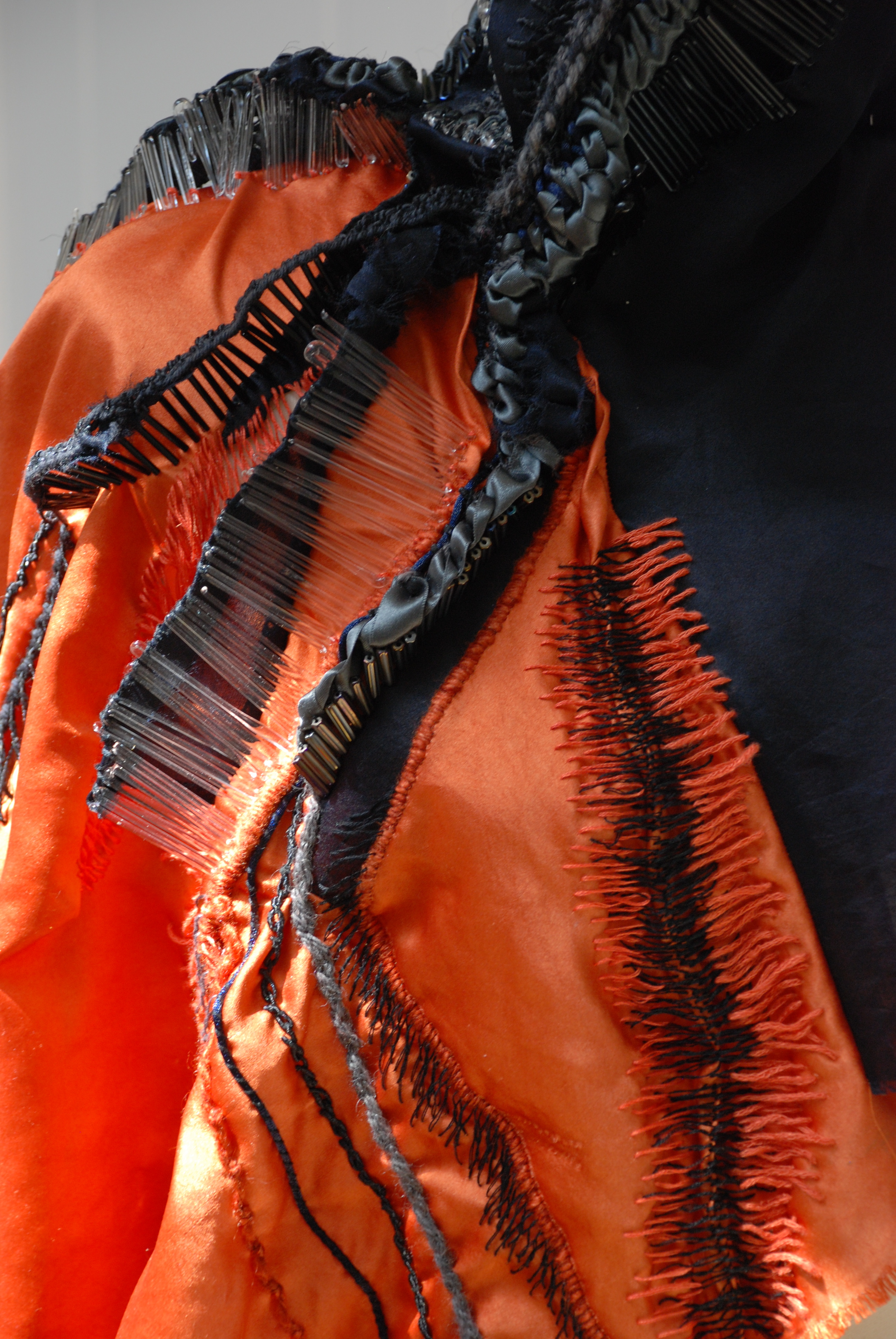 FALMOUTH UNIVERSITY
A collection inspired by Queen Victoria in mourning and the landscape of rural and urban Japan, combined with hand embroidery techniques such as shadow work, layering, appliqué and beading.
These samples won a Hand & Lock Prize for Embroidery in 2007 and led to an invitation by the organisers to mentor finalists in subsequent years.